[DE/EN] Ein Mittwoch ohne MittwochsQuickie? | A Wednesday without WednesdayQuickie?
[DE]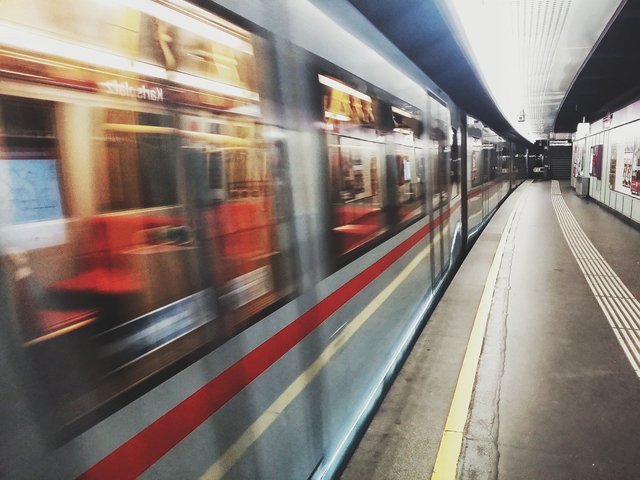 Fast ;)
Diesen Mittwoch wäre es fast so weit gewesen, dass der MittwochsQuickie nicht noch vor Mitternacht wenigstens ein Lebenszeichen von sich gibt, aber es ist zum Glück nochmal alles gut gegangen.
"Fast" ist ein starkes Thema, denn es liegt so verflixt knapp an "erreicht".
Was man nicht alles aufzählen könnte was fast eingetreten wäre oder man etwas fast geschafft hätte. Fast schon mehr als dann wirklich eingetreten ist oder man auch geschafft hat.
Was ist das Gegenteil von fast?
Irgendwie ist etwas "fast zu erreichen" teilweise schon genauso erfüllend wie das Ziel "wirklich zu erreichen". Wenn man nur fast erstickt wäre, weil man beim Essen wieder geschlungen hat. Wenn man nur fast die Klippe runter gestürzt wäre, weil man ein weiteres Selfie an der Kante der Klippe machen wollte. Wenn man nur fast einen Unfall gebaut hätte, weil man aus den Flip Flops gerutscht ist. Wenn einem die Einkaufstasche nur fast zerrissen ist und man den Einkauf mit Mühe und Not doch noch irgendwie nach Hause gebracht hat.
Fast ist nicht gleich fast.
Man merkt schon, dass fast nicht fast ist. Fast pünktlich zum Termin zu erscheinen ist nicht fast eine halbe Stunde später noch immer nicht da zu sein. Fast den ganzen Stoff gelernt zu haben bewahrt einen auch nicht davor bei der Prüfung ausgerechnet die Fragen zu bekommen, auf die man nicht vorbereitet ist.
Wie fast ist fast?
Natürlich gibt es verschiedene Auffassungen von fast, da eine einheitliche und klare Definition von fast fehlt. Jeder fasst fast in seinen Nuancen anders auf. Fast könnte man den Eindruck erlangen, fast ist soetwas wie ein Rebell unter den Worten, der trotzdem von jedem verstanden wird.
Fast hätte ich es geschafft, den MittwochsQuickie am Mittwoch zu posten oder habe ich es doch fast geschafft?
Ich hoffe ihr nehmt es mir nicht übel, dass die erste Version von diesem MittwochsQuickie nur aus fast bestand. Der Beitrag musste er erst schlüpfen, um das Thema fast zu unterstreichen. ;)
Jetzt freue ich mich aber auf eure fast pünktlichen, fast geschrieben und fast geposteten MittwochsQuickies.
---
[EN]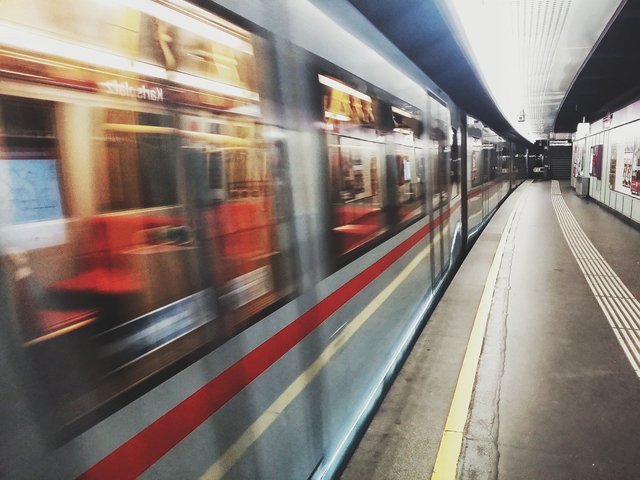 Almost ;)
This Wednesday it almost would have been so far that the WednesdaysQuickie doesn't give a sign of life before midnight, but luckily everything went well again.
"Almost" is a strong topic, because it is so damn close to "reached".
What one could not enumerate everything which almost would have occurred or one would have something nearly created. Almost already more than then really occurred or one also created.
What is the opposite of almost?
Somehow something "almost achievable" is partly as fulfilling as the goal "really achievable". If you were only almost suffocated because you were eating again. If you almost fell down the cliff because you wanted to do another selfie at the edge of the cliff. If you almost had an accident because you slipped out of the flip flops. If your shopping bag is almost torn and you have brought your shopping home with effort and necessity.
Almost is not equal to almost.
One already notices that almost is not nearly. Almost punctual to the appointment to appear is not nearly half an hour later still not to be there. Learning almost all the material doesn't save you from getting the questions you're not prepared for during the exam.
How almost is almost?
Of course there are different views of fast, because a uniform and clear definition of fast is missing. Everyone almost interprets the nuances differently. One could almost get the impression that there is almost something like a rebel among the words, which is nevertheless understood by everyone.
I almost managed to post the WednesdayQuickie on Wednesday or did I almost do it?
I hope you don't mind that the first version of this Wednesday'sQuickie consisted only of almost, as written in the commentary, he had to hatch first to almost underline the topic. ;)
But now I'm looking forward to your almost punctual, almost written and almost posted WednesdaysQuickies.