Play Magic Arena and Win some Crypto![GER/ENG]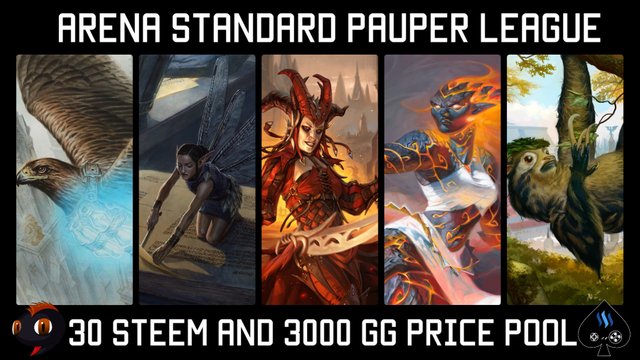 ---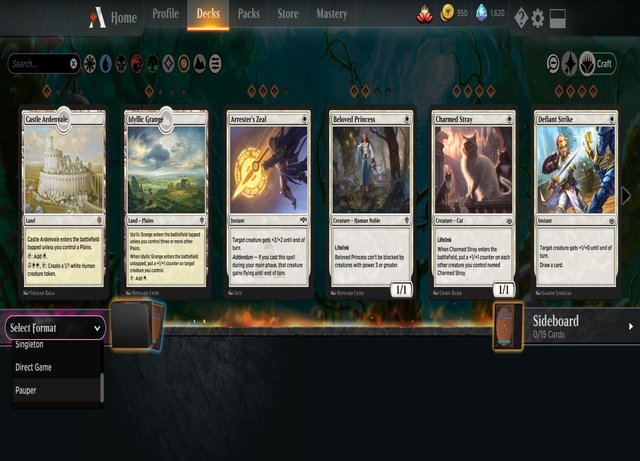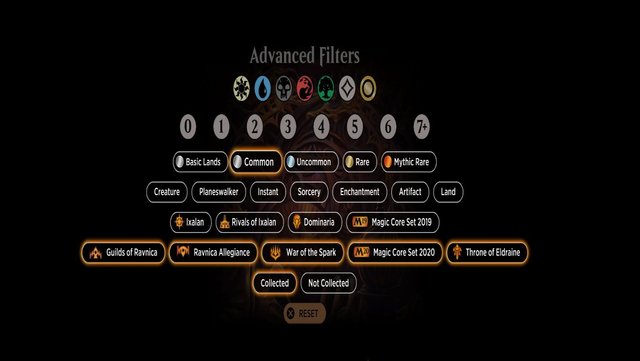 ---
Ich denke die Neugier ist schon einmal geweckt , nun wollt ihr sicherlich wissen wie die Preise genau aufgeteilt werden ? Platz 1 10 Steem und 800 GG Platz 2 8 Steem und 600 GG Platz 3 6 Steem und 450 GG PLatz 4 3 Steem und 350 GG Platz 5 1 Steem und 250 GG Platz 6 1 Steem und 250 GG Platz 7 1 Steem und 150 GG Platz 8 0 Steem und 150 GGAls nächtes werde ich euch noch die Regeln erklären!
I think the curiosity is awakened , now you surely want to know how the prices are divided exactly ? Place 1 10 Steem and 800 GG Place 2 8 Steem and 600 GG Place 3 6 Steem and 450 GG Place 4 3 Steem and 350 GG Place 5 1 Steem and 250 GG Place 6 1 Steem and 250 GG Place 7 1 Steem and 150 GG Place 8 0 Steem and 150 GGAs next I'll explain the rules to you!
---
---
1. Wir spielen Standard Pauper, d.h. es wird ein Standard-Deck nur mit Common Karten erstellt! 2. Du brauchst eine Deckliste, diese muss bis zum 07.10.2019 als Link Nerdtopiade verfügbar sein ! 3. das gleiche Deck wird während der gesamten Liga gespielt! 4. Du hast 6 Tage Zeit, um das Spiel mit deinem Gegner zu arrangieren und zu spielen! 5. Das Ergebnis muss bis zum 6.Tag als Kommentar mit Screenshot im jeweiligen Rundenbeitrag auf Steemace.io gepostet sein. Ergebnisse, die noch nicht veröffentlicht wurden, werden als 0:0 betrachtet. 6. Du benötigst ein Steem bzw Steemace Konto, das von thebluewin on discord bis zum 14.10.2019 kostenlos erstellt werden kann ! 7. Die Preise werden nur in Steem- und GG-Token ausgezahlt und können nicht gegen Geld eingetauscht werden! 8. Jeder Runde wird mit den folgenden Regeln gespielt : Best of 3 ,Coin Flip,Traditional Standard Cards und Timers on! 9. Die Liga findet nur mit 10 oder mehr Spielern statt !
1. we play standard pauper this means you create a standard deck only with common cards! 2. you need a decklist, this must be available until 07.10.2019 as a link Nerdtopiade ! 3. the same deck will be played during the whole league! 4 You have 6 days to arrange and play the game with your opponent! 5. the result must be posted on Steemace.io by the 6th day as a comment with a screenshot in the respective round entry. Results that have not yet been published will be considered as 0:0. 6. you need a Steem or Steemace account, which can be created by thebluewin on discord until 14.10.2019 for free ! 7. prizes will only be paid in Steem and GG tokens and cannot be exchanged for money! 8. Each round is played with the following rules : Best of 3 ,Coin Flip,Traditional Standard Cards and Timers on! 9. The League will only Start with 10 Players or more !
---
---
Puh ganz schön viel zu lesen , deshalb wünsche euch allen ein schönes Wochenende und viel Spaß in der Liga!
Pooh quite a lot to read, so wish you all a nice weekend and a lot of fun in the league!