Alle Batman Fans aufgepasst!!!/All Batman fans beware!!!
Epic Games verschenkt mal wieder Stuff/Epic Games is giving away stuff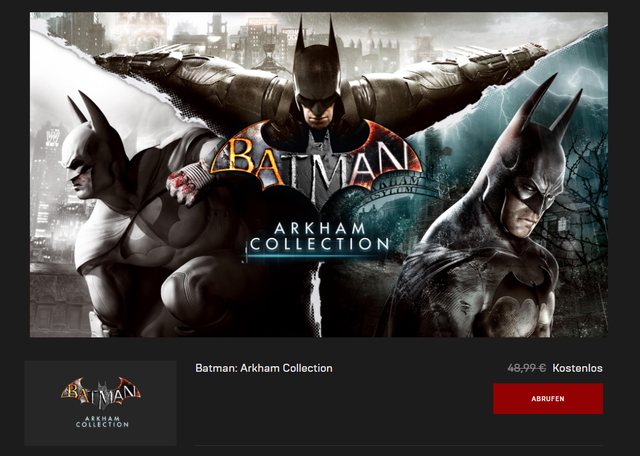 Die 3 Teile habe ich bereits selber gespielt und kann ich nur empfehlen.
I already played the 3 parts myself and only can recommend them.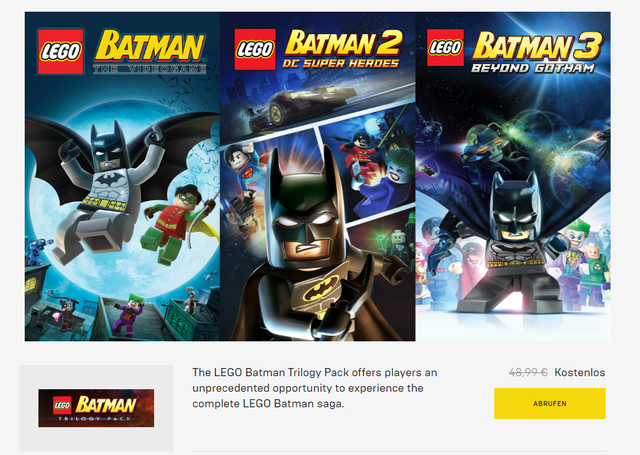 Und Lego Spiele gehen immer.
And Lego games always go.