Hi meine lieben Freunde, Leser und Steemit-Begleiter!
Heute gibt es von mir mal ein etwas anderen Artikel als üblich. Ein Thema wobei die meisten Männerherzen höher schlagen. Nein - es geht nicht um Frauen :) :) :) . Sondern um AUTOS!!!! Amerikanische Autos! An diesem Wochenende fand die US CAR CONVENTION in Dresden statt, was zahlreiche Autolieberhaber und Interessenten anlockte. Denn auch diesmal füllte sich das Messegelände mit Oldtimer, Sportwagen oder einfach nur skurrilen Automobile aus dem amerikanischen Lande. Für alle die sich dafür interessieren und nicht dabei sein konnten, habe ich eine Auswahl der interessantesten Teile für euch herausgesucht!!
Hi my dear friends, readers and Steemit followers!
Today I have a slightly different article than usual. An issue where most men's hearts beat faster. No - it's not about women :) :) :). But for CARS !!!! American cars! This weekend, the US CAR CONVENTION took place in Dresden, which attracted many car drivers and interested parties. For once again, the exhibition center was filled with classic cars, sports cars or simply bizarre automobiles from the American countryside. For those who are interested and could not be there, I have selected a selection of the most interesting parts for you !!
---
Chevrolet - Impala Hardtop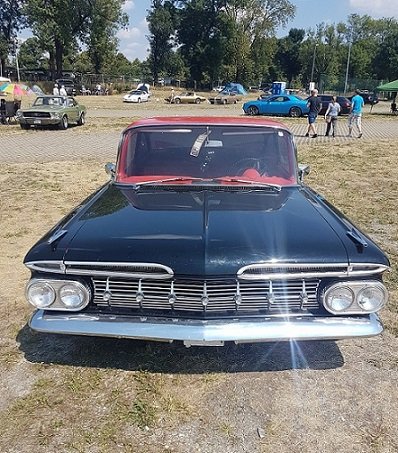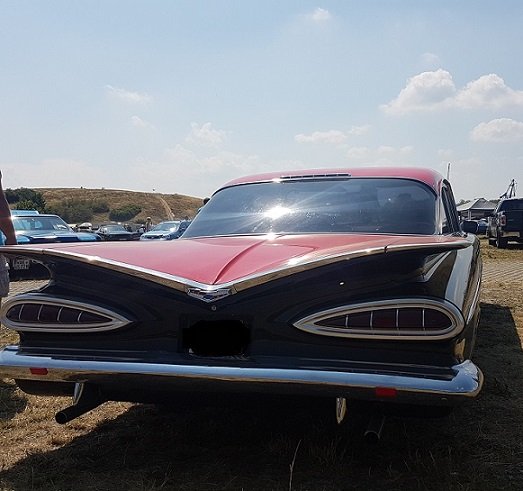 Das ist mein persönlicher Favorit, nicht nur weil Chevrolet meine Lieblings - US - Automarke ist, sondern weil es ein besondern Style und Flair hat. Chevrolet feierte 2017 sein 100 jähriges Jubiliäum und ist bis heute auch unter dem Kürzel Chevy bekannt. Sie ist eine Marke, die dem GM (General - Motors - Konzern) angehört. In vergangener Zeit war sie ein eigenständiger Automobilhersteller.
This is my personal favorite, not only because Chevrolet is my favorite US car brand, but because it has a special style and flair. Chevrolet celebrated its 100th anniversary in 2017 and is still known today under the acronym Chevy. It is a brand that belongs to the GM (General Motors Group). In the past, she was an independent car manufacturer.
---
Studebaker - 20er Jahre (vermutlich light oder special six)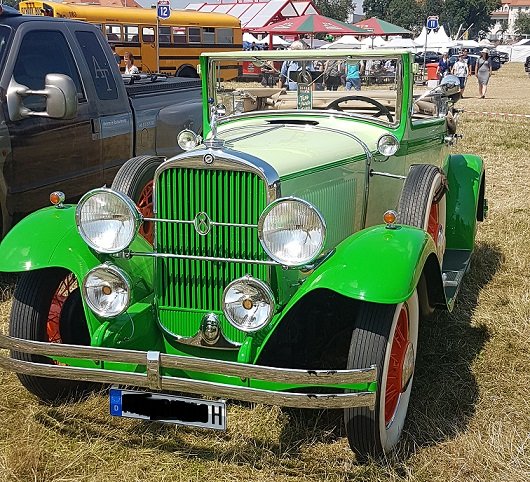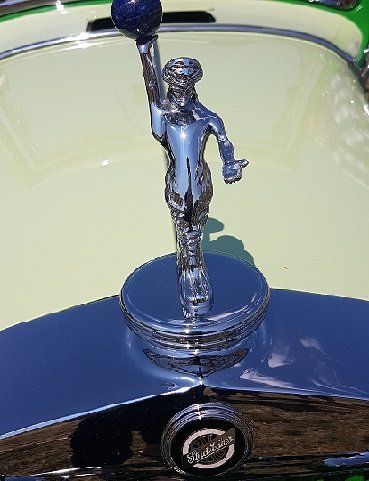 Studebaker - Die Automobilherstellung von Studebaker war von 1897 - 1966. Sie arbeiteten nur mit Elektromotoren. EMF - Everitt-Metzger-Flanders baute zunächst die Autos für Studebaker, bis sie EMF aufkauften und sich von da an Studebaker Corporation. 1966 entschied sich Studebaker aus dem Automobilhandel zurückzuziehen.
The automobile production of Studebaker was from 1897 - 1966. They worked only with electric motors. EMF - Everitt-Butcher-Flanders first built the cars for Studebaker until they bought EMF and from then on Studebaker Corporation. In 1966, Studebaker decided to withdraw from the car trade.
---
Ford Mercury eight (1949)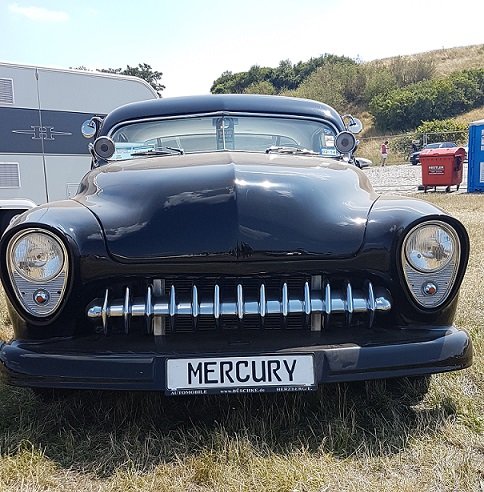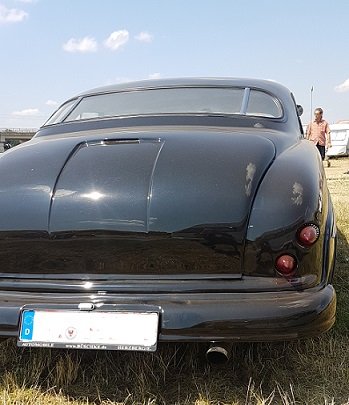 Ford - Die Ford Motor Company ist die fünft größte Automarke der Welt und wurde 1903 gegründet. Das erste Modell erschien 1903nd hieß Modell "A". Bis heute ist Ford auch im europäischen Raum mit Ford Focus, Ford Mondeo, Ford Fiesta eine sehr beliebte Automarke. Ford Mercury - Baujahr 1949 Mercury war eine Marke der Ford Motors Company. Dieses Modell war auch die erste Marke von Merkury, die auf dem Markt zu kaufen gab.
The Ford Motor Company is the fifth largest car brand in the world and was founded in 1903. The first model appeared in 1903nd and was called model "A". To date, Ford is a very popular car brand in Europe with Ford Focus, Ford Mondeo, Ford Fiesta. Ford Mercury - built in 1949 Mercury was a trademark of the Ford Motors Company. This model was also the first Mercury brand to buy in the market.
---
Chevrolet - GMC Van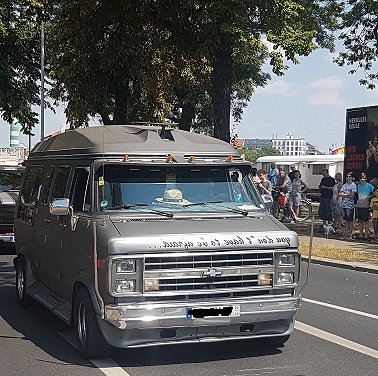 Chevrolet - GMC Van - gehört zu der C - Serie die General Motors in den Jahren 1960 - 1998 auf den Markt anbot. Die C-Serien gehören zu den Reihen der großen Pickups.

Chevrolet - GMC Van belongs to the C - series that General Motors offered in the years 1960 - 1998. The C series belong to the rows of big pickups.

*** Ford LTD II (1976-79)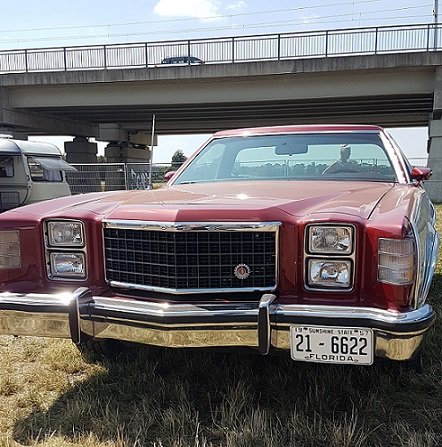 Ford LTD II - das Modell wurde von Ford in den Jahren 1976-79 produziert und gehörte mit seinem Hinterradantrieb zur oberen Mittelklasse.

Ford LTD II - The model was produced by Ford in the years 1976-79 and belonged with its rear-wheel drive to the upper middle class
---
Spezielle und Skurriles
---
Limousine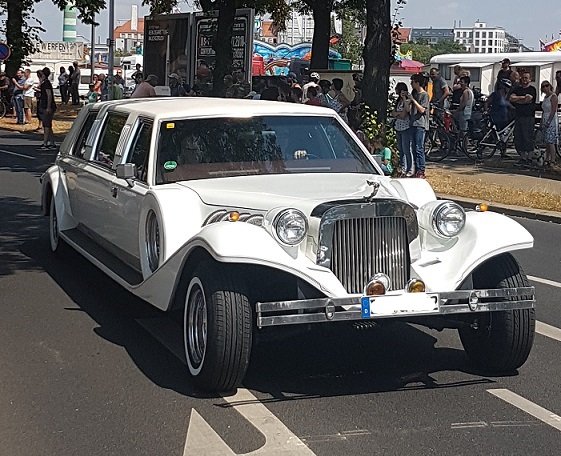 ---
DeLorean - DMC-12 (1981/82)
bekannt aus dem Film "Zurück in die Zukunft"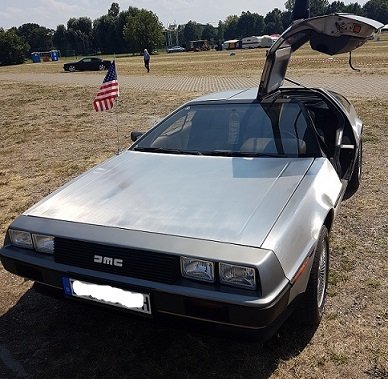 ---
Truck - Peterbilt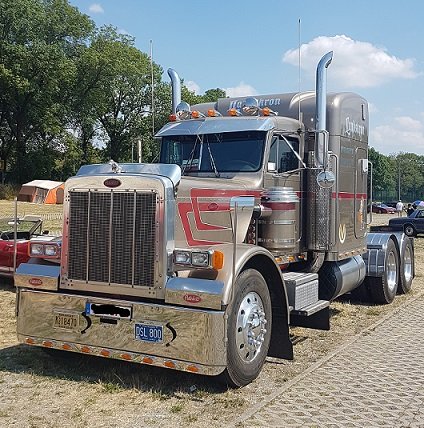 ---
School Bus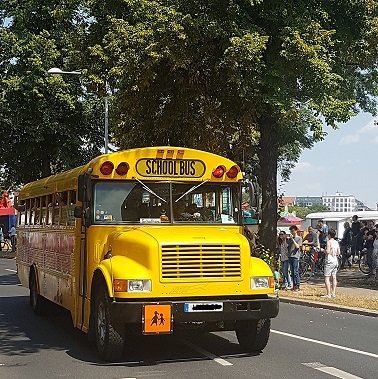 ---
Police Car - Chevrolet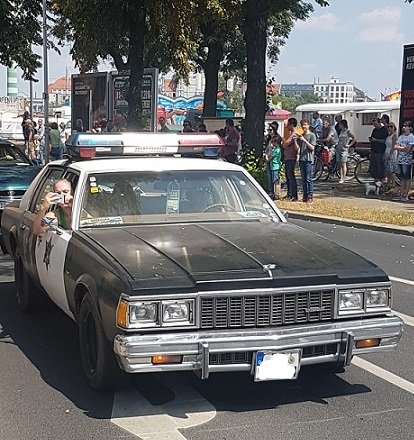 ---
Die von mir ausgewählten Bilder sind natürlich nur ein Bruchteil von dem die angeboten worden, aber von denen ich am meisten begeistert war. Aus datenschutzrechtlichen Gründen wurden die Kennzeichen von mir unkenntlich gemacht. Wenn Interesse an mehr Bildern besteht, würde ich natürlich für euch noch weitere in einem Post veröffentlichen. Ich wünsche euch noch einen schönen Sonntagabend!!!
Of course, the pictures I have chosen are only a fraction of those offered, but of which I was most excited. For privacy reasons, the license plates have been made unrecognizable by me. If you are interested in more pictures, I would of course publish more for you in a post. I wish you a nice Sunday evening !!!
---
Your Maika