SHRIMPY #2 ⭐️ Registrierung + Anbindung an die Börse oder Wallet | Tutorial Deutsch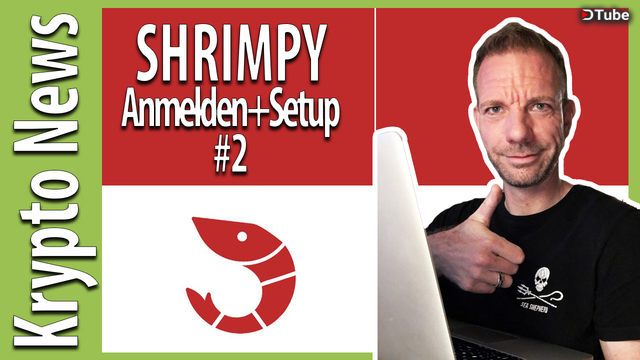 ---
SHRIMPY Tutorial - Crypto Portfolio Management - Registrierung + Anbindung
►http://bit.ly/shrimpy-tool
►Telegram Kanal: https://t.me/PassivesEinkommenBlogCom
Shrimpy
► Offizieller Shrimpy Telegram: https://t.me/ShrimpyGroup
► Discord: https://discord.gg/gXyy95y
Vor kurzem bin ich dann über ein neues Tool gestolpert, dass mir vielversprechend erscheint.
Es nennt sich Shrimpy, ist kostenlos und sehr einfach aufgebaut.
Ich habe es euch unten in der Videobeschreibung mal verlinkt.
In Shrimpy kann man seine Krypto-Exchange wie z.B. Binance oder Bittrex, aber, zumindest in der Beta Version, auch einige andere Wallets anbinden.
Man legt dann fest wieviel eines gewissen Coins man halten will und Shrimpy kauft und verkauft um diese Balance immer zu halten. Vor den Details nehme ich eines vorweg:
Shrimpy hat über ein durchschnittliches Portfolio mit stündlichem Rebalancing hinweg nachgewiesen etwa 2,5-3,0 mal so viel Performance zu bringen als der Markt an sich.
Wer zu faul zum lesen ist, hier die Lösung. Zwischen 14-22 Coins im Portfolio und stündliches Rebalancing brachten in 100.000 Backtest die besten Ergebnisse.
Die overperfomenden Coins werden verkauft. Die Underperformer gekauft.
Die Wahrscheinlichkeit, dass sich der Markt wieder fängt und die Underperformer mehr steigen als die Overperformer ist groß.
Shrimpy hat sich für das periodische Rebalancing entschieden Tage/Wochen/Stunden, oder eben erstmal nur dieses implementiert.
Der Artikel von Shrimpy erklärt dies ganz gut und zeigt was möglich ist:
https://hackernoon.com/crypto-users-who-diversify-perform-better-new-research-ebf775d348dd
Ich bin sehr optimistisch hier eine gute Lösung zu haben um recht emotionslos meine Portfolioperformance im bereich des HODLns steigern zu können und werde natürlich entsprechend berichten.
► Link zur Website:
http://bit.ly/shrimpy-tool
► Shrimpy Backtest Tool:
https://www.shrimpy.io/backtest?c=FDAKARQMAA==&p=1h&r=128
► Übersicht aller Shrimpy Posts:
https://hackernoon.com/@ShrimpyApp
► Über die Strategie grundsätzlich:
https://hackernoon.com/portfolio-rebalancing-for-cryptocurrency-7a129a968ff4
https://hackernoon.com/rebalancing-is-the-crypto-promised-land-6cc37264a4a3
▬ Buchvorschläge ▬▬▬▬▬▬▬▬▬▬▬▬▬▬▬▬▬
Einige ausgewählte Bücher, welche mir die letzten Jahre sehr hilfreich waren:
►Bodo Schäfer: Der Weg zu finanziellen Freiheit
https://amzn.to/2xArxlT
►Robert Kiyosaki: Rich Dad Poor Dad
https://amzn.to/2kJOGZu
►Napoleon Hill: Denke nach und werde reich. Die Erfolgsgesetze
https://amzn.to/2J7SgeA
►George Samuel Clason: Der reichste Mann von Babylon
https://amzn.to/2kHAvnP
►Alex Fischer: Reicher als die Geissens
https://amzn.to/2kHPLRG
▬▬▬▬▬▬▬▬▬ Krypto und Steuern ▬▬▬▬▬▬▬▬▬▬
Kryptowährungen und Steuern durch Cointracking leicht gemacht.
►Cointracking: http://bit.ly/Coin-Tracking
▬▬▬▬▬▬▬▬▬▬▬▬▬▬▬▬▬▬▬▬▬▬▬▬▬▬▬▬▬▬▬▬▬▬▬
Wenn Du mehr über finanzielle Bildung, Kryptowährungen und Vermögensaufbau erfahren möchtest klicke hier auf "Follow"
If you enjoy my efforts in crypto, wealth creation and financial education, make sure to follow me and click below.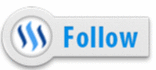 ▬▬▬▬▬▬▬▬ Exchanges / Börsen ▬▬▬▬▬▬▬▬
► Huobi: https://www.huobi.br.com/de-de/topic/invited/?invite_code=sei73
► Binance: https://www.binance.com/?ref=11891023
► Kucoin: https://www.kucoin.com/#/?r=22Jee
► Gate.io: https://gate.io/signup/764888
► HitBTC: https://hitbtc.com/?ref_id=5a537583151b8
▬▬▬▬▬▬▬▬ Kontakt / Contact ▬▬▬▬▬▬▬▬▬
► Telegram: https://t.me/PassivesEinkommenBlogCom
► Steemit: https://steemit.com/@kryptorero
► Twitter: https://twitter.com/Investmnt
► DTube: https://d.tube/#!/c/kryptorero
► YouTube: http://bit.ly/2k7KO6W
► E-Mail: [email protected]mmen-blog.com
► Website: http://passives-einkommen-blog.com/
▬▬▬▬▬▬▬ Spenden / Donations ▬▬▬▬▬▬▬▬
Bitcoin: 1846HRyHR57PGypd136utYCjZeDqLjYSK7
Ethereum: 0x1867Ce51Ff96BfEfd52Cd6FADF1ae598921c216c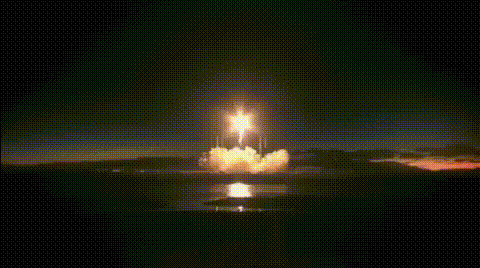 SHRIMPY Tutorial - Crypto Portfolio Management - Registrierung + Anbindung
---
▶️ DTube
▶️ IPFS