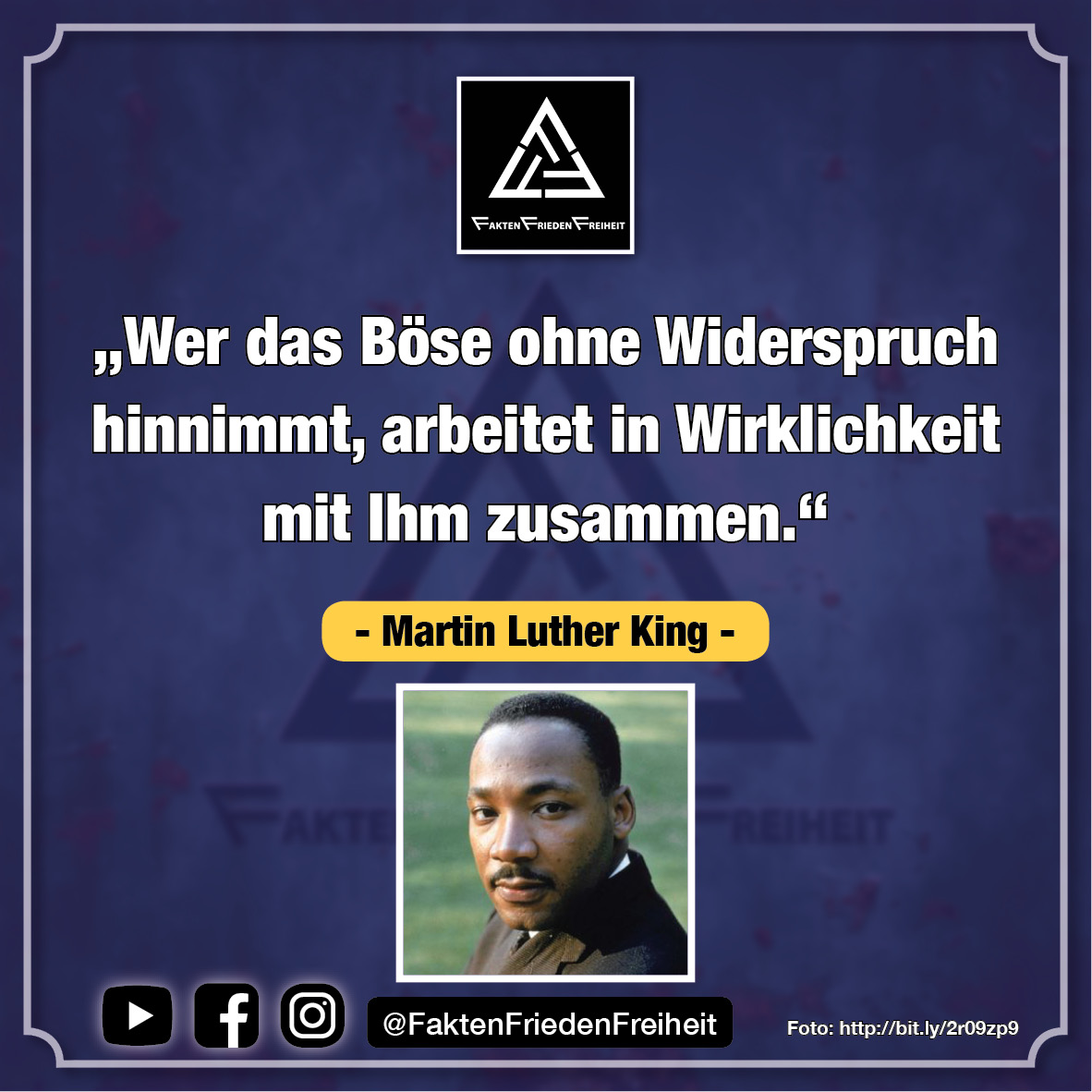 "He who passively accepts evil is as much involved in it as he who helps to perpetrate it.
He who accepts evil without protesting against it is really cooperating with it."


"Wer das Böse ohne Widerspruch hinnimmt, arbeitet in Wirklichkeit mit Ihm zusammen."
MARTIN LUTHER KING
Es ist so wichtig, dass wir auf die dunkle Seite schauen, um zu erkennen, was hier gespielt wird. Nur wenn man seinen Feind kennt, kann man so agieren, dass er machtlos ist! ;)
Ich wünsche euch einen wunderschönen Tag!
Mehr Bilder und Videos findet Ihr auch auf der zensurverseuchten*
Plattform Facebook unter FAKTEN FRIEDEN FREIHEIT
*Steemit ist die Zukunft <3
Alles Liebe :)
▵ DENKT DRAN - DENKT SELBST ▵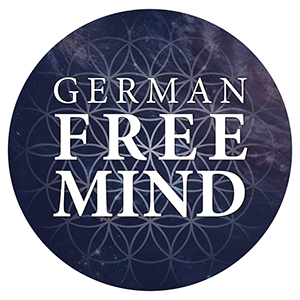 Hier geht's zu meiner Telegram-Gruppe
German Free Mind
@german.free.mind