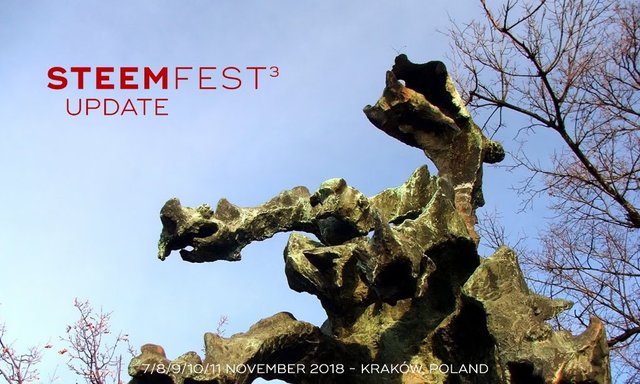 Here you can find the english version of this article:

💡 Updates about the Steemfest3 in Kraków: The ticket shop is open now and more! Will you be there?
---
---
Hallo Steemianer,

heute Nacht gab es einen neuen Newsletter mit Infos zum Steemfest3, welches dieses Jahr in Polen, Krakau, stattfindet: Der Ticket Shop ist jetzt eröffnet und wir können ab heute unsere Tickets buchen!
---
---
Hier ist meine freie Deutsche Übersetzung des Newsletters von @roelandp von heute Nacht:
Sehen wir uns in Krakau @future24?
Diese Woche fahre ich nach Krakau für Besichtigungen vor Ort, aber vorher war es Zeit, den SteemFest 2018 Ticketshop zu starten!
Sei so schlau und buche dein Ticket so schnell wie möglich. Die Preise werden sich in einem Monat ein wenig erhöhen. Die ersten Tickets wurden bereits verkauft und die ersten Namen wurden angekündigt.
Es ist auch sehr inspirierend zu sehen, dass bereits einige Give-Away-Wettbewerbe begonnen haben!
Hier findest du mehr Informationen auf Steemit!
---
---
Ich werde natürlich auf wieder dabei sein und @lex030 & ich werden unsere Tickets, Flüge und das Hotel bis Montag buchen und mal sehen wer noch so alles mit uns kommen wird. @tolgi65 und @vibes23 müssen erst noch abklären wie lange sie mitkommen können, wegen festen Arbeitszeiten und da das Steemfest3 über 5 Tage ist. Sie werden wahrscheinlich übers Wochenende mit dem Auto nachkommen. 👌

---
---
Hier seht ihr die Preise für die Steemfest3 Tickets und man kann in Kryptowährung zahlen (SBD, STEEM, oder Bitshares), mit BTC und sogar mir FIAT Geld: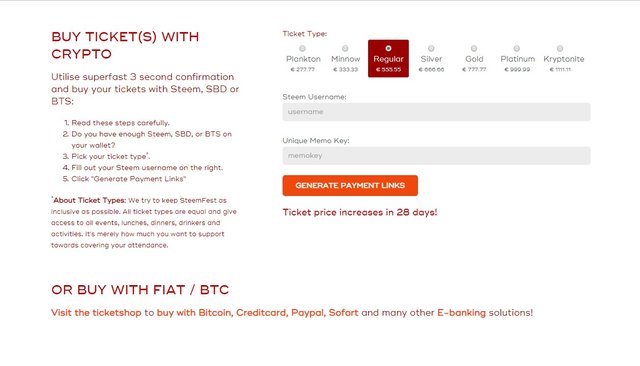 Möchte man mit FIAT bezahlen gibt es die Möglichkeit mit Kreditkarte, Paypal, Sofortüberweisung und anderen Online-Banking-Lösungen zu bezahlen. Geht dazu einfach auf https://steemfest.com für weitere Details und um eure TIckets zu buchen. Es gibt auf der Seite auch zwei verschiedene Hotel-Vorschläge mit reduzierten Preisen für Steemfest Teilnehmer und dann muss man nur noch seinen Flug, oder sein Zug-Ticket buchen und wenn man nicht so weit weg von Polen wohnt, kann man auch z.B. mit dem Auto dort hinfahren, oder mit dem Flixbus. 👍

---
---
Die nächste Neuigkeit ist, dass die ersten Namen der Sprecher vom Steemfest3 angekündigt wurden!

Natürlich ist Steemit´s CEO @Ned Scott wieder anwesend, wird eine Rede halten und es gibt bereits drei weitere Sprecher, die angekündigt wurden: @oliviadejeu, @dollarvigilante and @joeparys.
Ich bin schon gespannt welche Sprecher noch alles in der nächsten Zeit auf der offiziellen Steemfest Webseite angekündigt werden und auf dem Blog des Organisators der jählichen Steemfest Events @roelandp!

Hier könnt ihr euch auch mein persönliches Video der Eröffnungs-Rede von @Ned Scott von Steemfest2 in Lissabon von letztem Jahr ansehen:
---
---
Ich freue mich schon viele der Steemfest Teilnehmer von den letzten zwei Jahren wiederzusehen und natürlich viele neue Steemit Mitglieder im echten Leben kennen zu lernen!

Ja ich weiß, dass viele nicht ganz so glücklich sind über die desjährige Location von Steemfest³, da es im November ziemlich kalt in Polen sein wird, aber macht euch keine Gedanken über das Wetter Leute, es geht doch darum eine tolle Zeit zusammen zu haben, mehr über Steemit & die Steem Blockchain zu lernen und neue Leute aus der ganzen Welt kennen zu lernen! Zusätzlich ist Krakau auch eine sehr schöne Stadt und ist definitiv einen Besuch wert, auch wenn es im Winter ist. 👍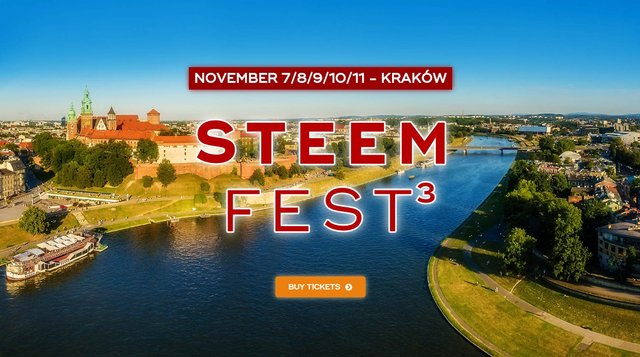 ---
---
Man sieht sich in Polen und beste Grüße aus Berlin alle zusammen!

Jonas Ahrens @future24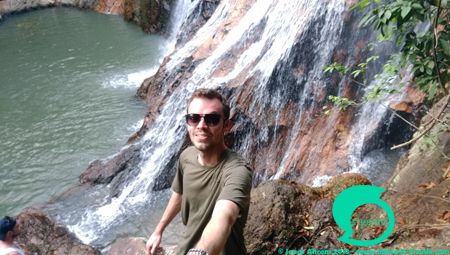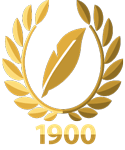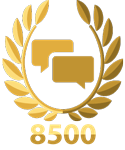 Badgets by steemitboard.com - Thanks to @arcange!