Here you can find the english version of this article: New Video: "Hunting" a Stingray - Yes I know that Im crazy!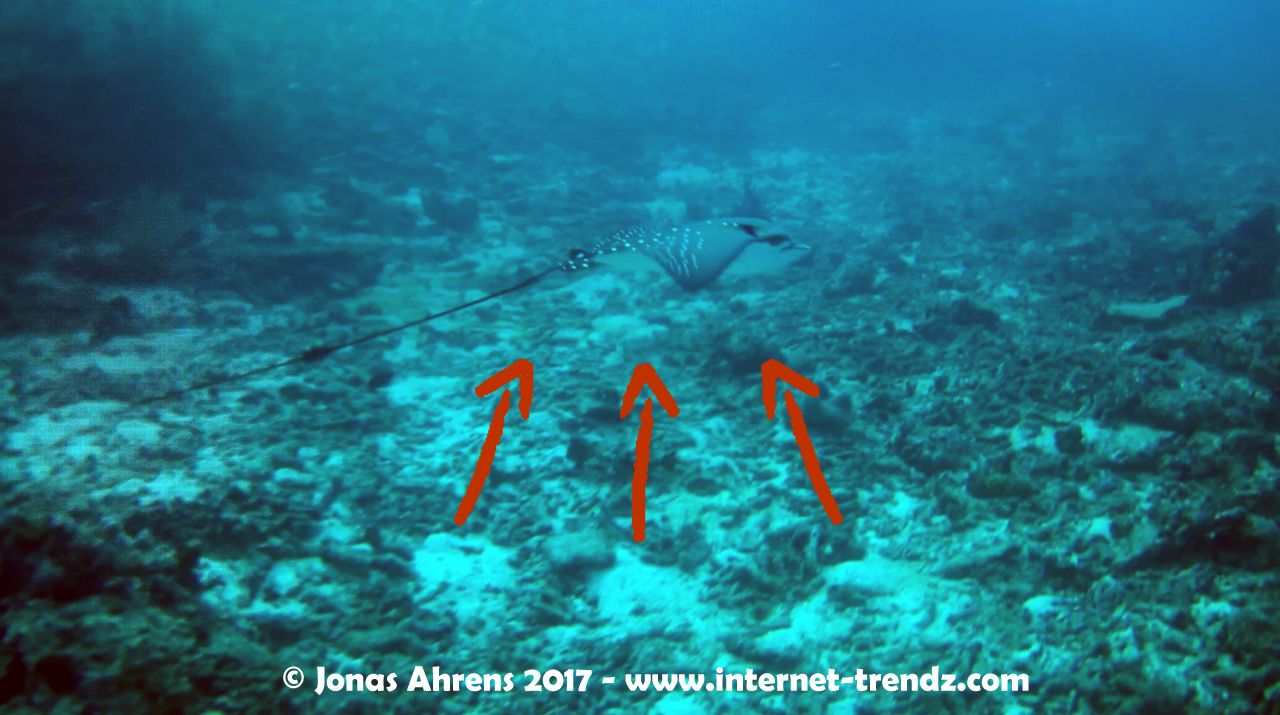 ---
Hi Tauch-Interessierte und Steemianer, ich habe wieder ein neuen Highlight für euch: Ein verrücktes Video, in dem ich einen schönen Stechrochen (Gefleckter Adlerrochen um genau zu sein) mit meiner Kamera "gejagt" habe! 😆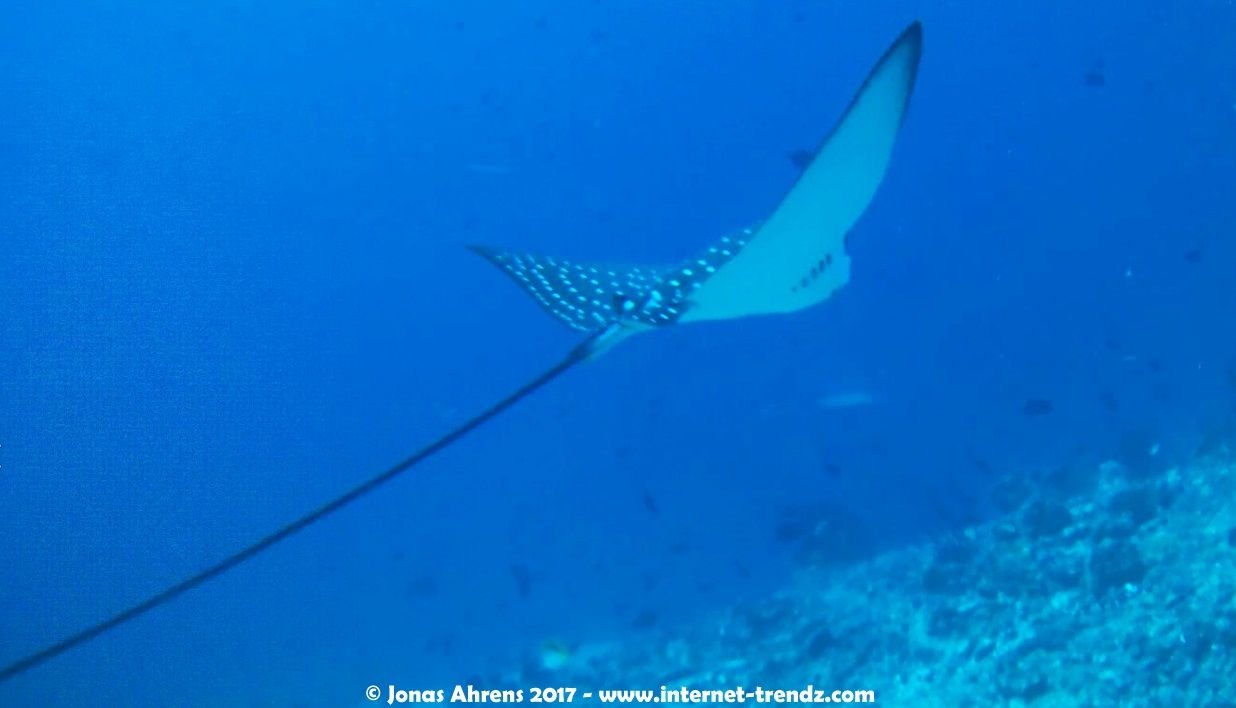 Ja ich weiß, dass das sehr verrückt war, da Stechrochen gefährlich sein können, wenn sie einen mit ihrem Stachel stechen... 😅
Bitte versucht das nicht nachzumachen, es war mein eigenes Risiko und ich habe das für mich selber entschieden!!!
Zusätzlich hatte ich meinen ausgeklappten Selfie-Stick, sodass alles ein wenig näher aussieht, als es tatsächlich war und ich fühle mich mit dem Selfie-Stick immer sehr sicher, denn ich denke er lässt sich auch gut einsetzen, um gefährliche Tiere in einem Notfall fern zu halten. 😄
Hier könnt ihr euch mein neues Video ansehen:
Am Ende des Videos könnt ihr kurz zwei weitere Taucher erkennen und die haben mir einen Vogel gezeigt, womit sie mir wahrscheinlich mitteilen wollten, dass das eine sehr gefährliche Situation war... 😂
Aber lasst mir euch etwas erzählen: Stechrochen attackieren eigentlich nie Taucher, sie sind eher gefährlich für Schwimmer, da sie einen selbstverständlich direkt stechen, wenn man auf sie rauf tritt. Ich habe noch nie von einer Attacke auf Taucher im Meer gehört und ich habe wirklich nach Informationen dazu gesucht.
Falls es dich interessiert mehr über Stechrochen zu erfahren, kannst du hier mehr über diese Tiere allgemein finden: https://de.wikipedia.org/wiki/Stechrochen
Und hier findet man mehr Infos über diesen speziellen Stechrochen aus meinem Video oben, den "Gefleckten Adlerrochen": https://de.wikipedia.org/wiki/Gefleckter_Adlerrochen
---
Beste Grüße und bis zu meinem nächsten Artikel!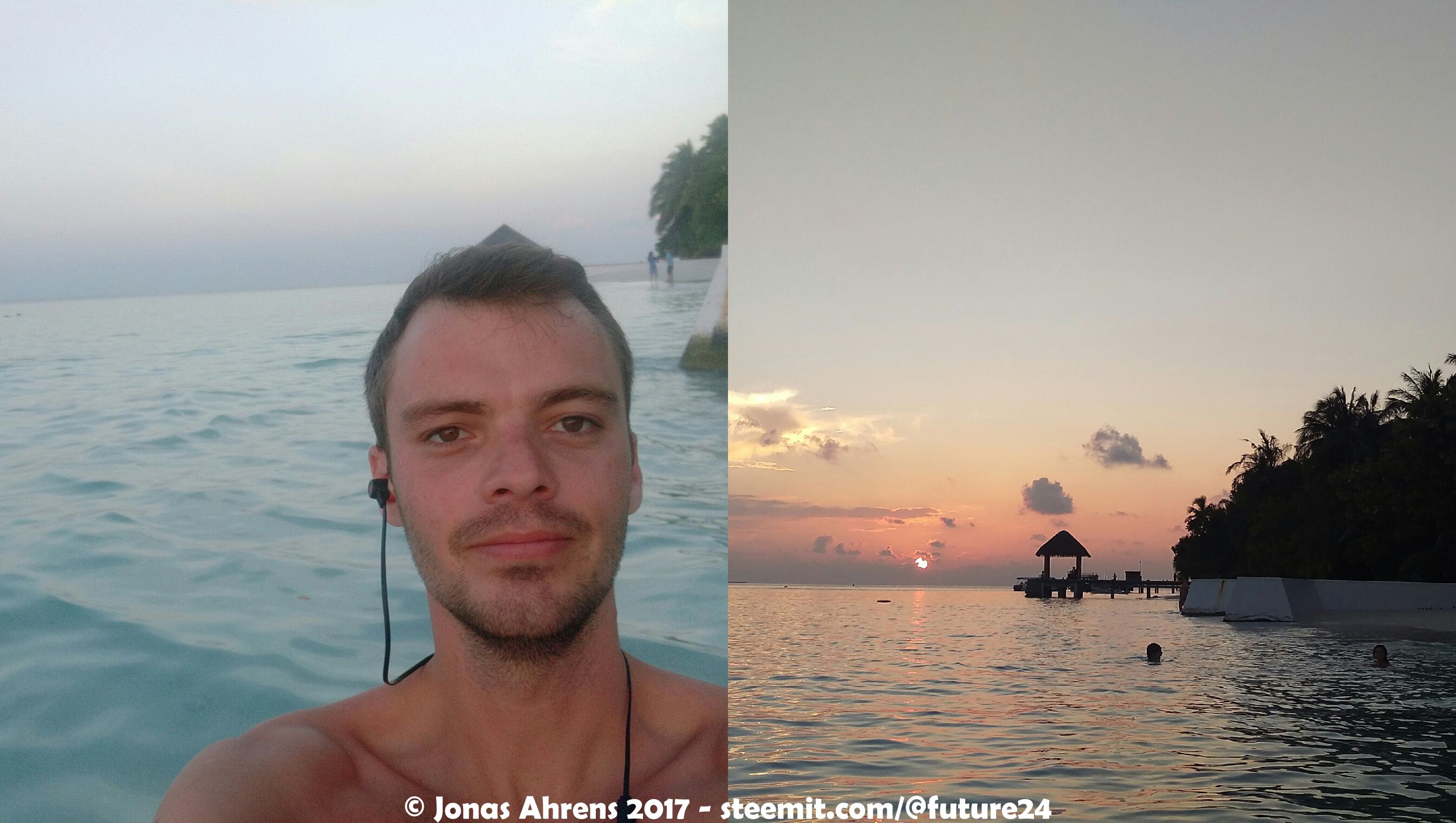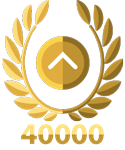 Jonas Ahrens


---
Location approximately:
!steemitworldmap 3.569618 lat 72.953682 long d3scr
---