Ein Rastplatz mit Feldsofa und Bänken befindet sich zwischen Burgtiefe und Burgstaaken auf Fehmarn. Von hier hat man einen schönen Blick auf den Binnensee.
Der Platz ist recht neu, sehr ordentlich angelegt und bietet auch etwas größeren Gruppen Sitz- und Liegemöglichkeiten.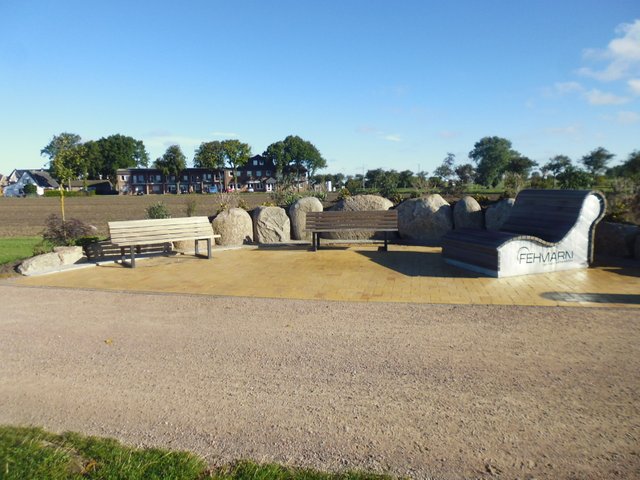 A rest area with field sofa and benches is located between Burgtiefe and Burgstaaken on Fehmarn. From here you have a beautiful view of the lake.
The place is quite new, very neatly laid out and offers also somewhat larger groups sitting and lying possibilities.
---
Pictures by kind permission of natuerlichfehmarn.de