🌄 Magische Klingelbach Schlucht │ Magic Klingelbach Canyon 🏞
Mein Weg zur Klingelbachschlucht führte mich am vergangenen Wochenende vorbei am triefenden Stein. In den letzten Jahren ist dort kaum Wasser geflossen und die Schlucht war trocken oder nur ein kleines Rinnsal bahnte sich den Weg hinunter ins Tal. In diesem Frühjahr zeigte sich ein ganz anderes Bild. Das Wasser floss von zwei Seiten über einen Kalktuff, um dann in einem Bach bis in dem Main zu münden.
My way to the Klingelbach canyon led me last weekend past the dripping stone. During the last years there was hardly any water flowing there and the canyon was dry or only a small stream made its way down into the valley. This spring a completely different picture appeared. The water flowed from two sides over a calcareous tuff, and then flowed into a brook up to the Main river.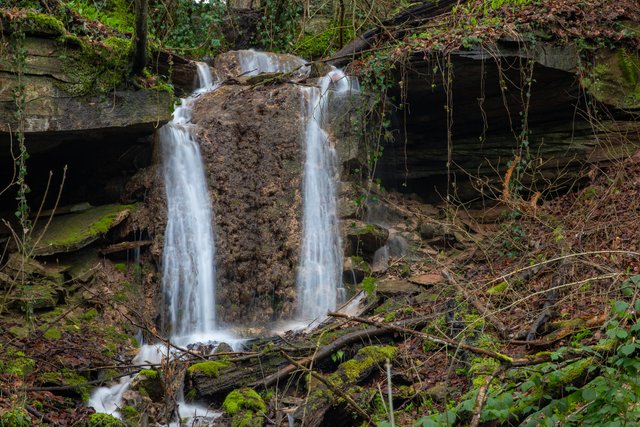 ▲ Click on the image for full resolution ▲
Mein Weg führt mich weiter zur Klingelbachschlucht. Der andauernde Regen so wie starker Schneefall, hatte den sonst eher beschaulichen Klingenbach, zu einer großen Ansammlung von Kaskaden verholfen. Da die Randbereiche und Abhänge kaum begehbar sind, habe ich früher den Weg durch das Wasser nach oben zu dem großen Wasserfall gewählt. Dieses Mal habe ich darauf verzichtet, denn meine Schuhe waren dafür nicht geeignet und selbst Gummistiefel wären nicht ausreichend.
My way leads me further to the Klingelbach canyon. The continuous rain and heavy snowfall had helped the otherwise rather tranquil Klingenbach to a large accumulation of cascades. Since the edges and slopes are hardly passable, I used to choose the way through the water up to the big waterfall. This time I did without, because my shoes were not suitable for it and even rubber boots would not be sufficient.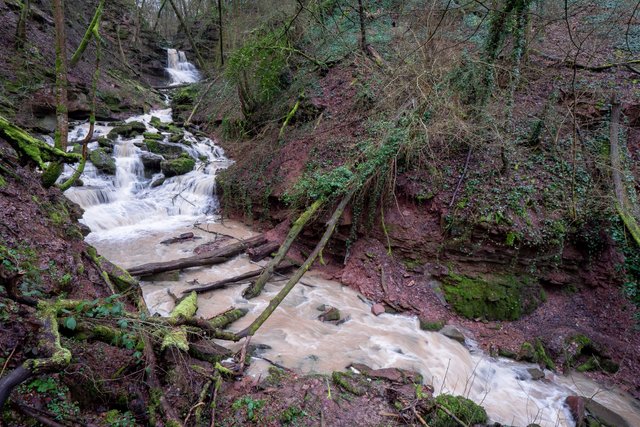 ▲ Click on the image for full resolution ▲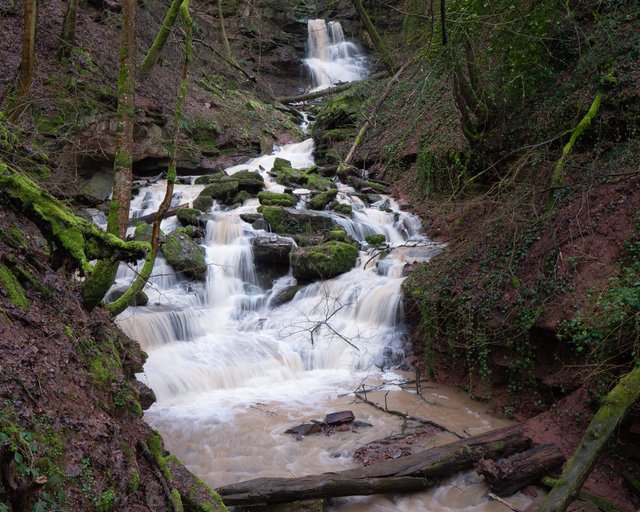 ▲ Click on the image for full resolution ▲
Meine nachfolgenden Aufnahmen habe ich mit meinem Teleobjektiv fotografiert. Von einer kleinen Anhöhe am Hang hatte ich relativ freie Sicht auf den Wasserfall. Mein 200 mm Tele Objektiv ermöglichte es, mir aus der Distanz noch Details von besonder interessanten Stellen zu fotografieren. Für meine Bilder habe ohne ND-Filter gearbeitet. Einzig ein Polfilter sorgte dafür, dass die Farben satt und kräftig wirken. Glänzende Stellen auf dem Wasser oder auf den Blättern werden durch den Polfilter reduziert. Der Filter schluckt zudem eine Blende Licht. Das verlängert die Belichtungszeit und zeichnet das Wasser weicher.
I took the following pictures with my telephoto lens. From a small high point on the slope I had a relatively clear view of the waterfall. My 200 mm telephoto lens made it possible to photograph details of especially interesting places from a distance. For my pictures I worked without ND filter. Only a polarizing filter made sure that the colors were rich and intense. Shiny spots on the water or on the leaves are reduced by the polarizing filter. The filter also takes one f-stop of light. This extends the exposure time and makes the water softer.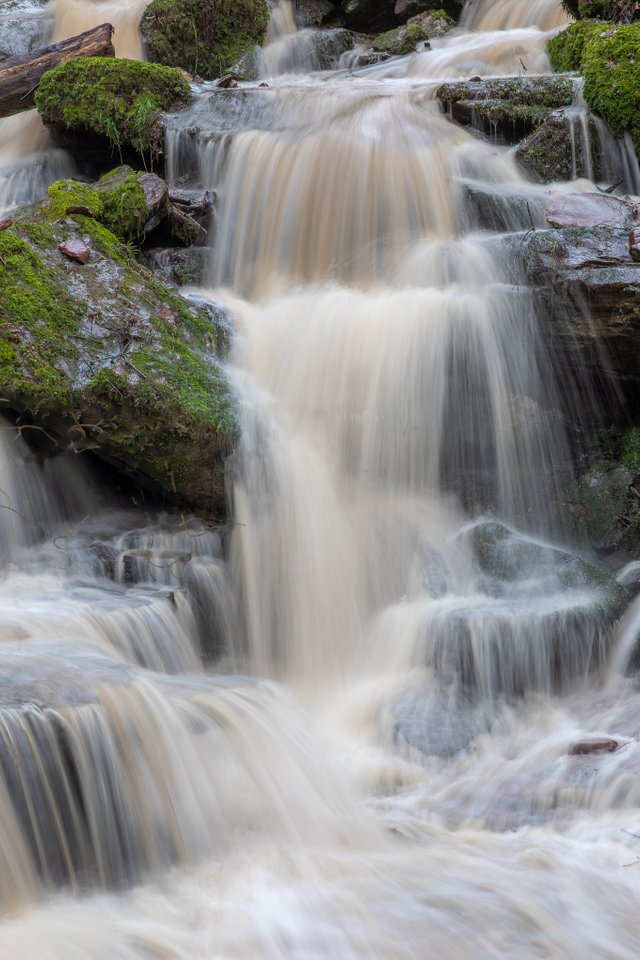 ▲ Click on the image for full resolution ▲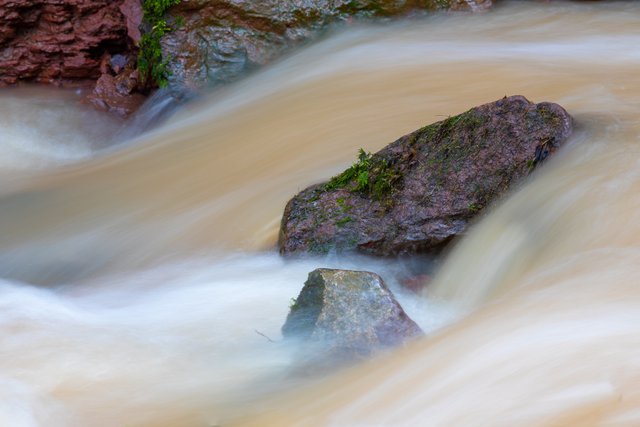 ▲ Click on the image for full resolution ▲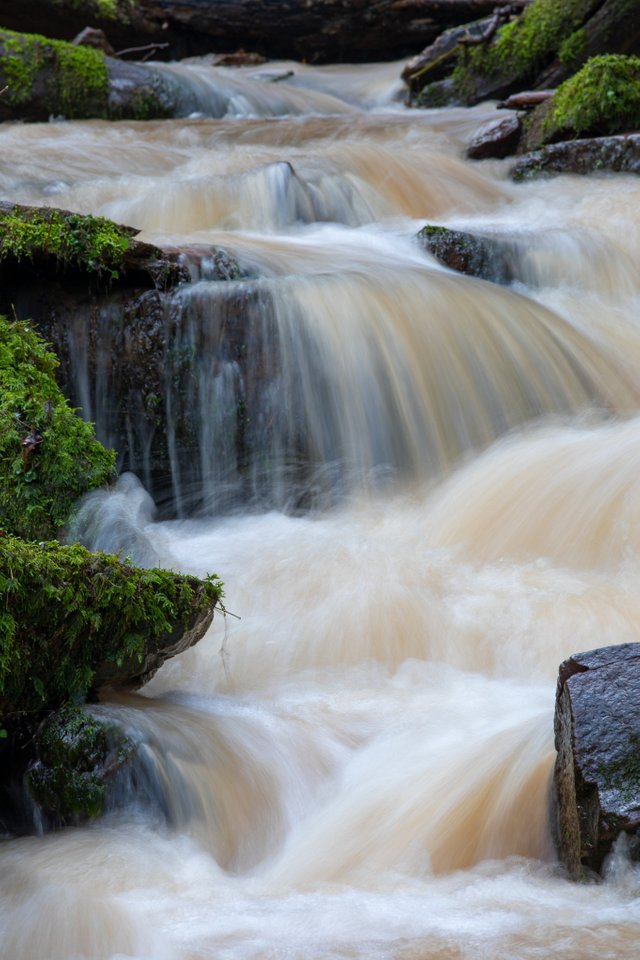 ▲ Click on the image for full resolution ▲
〰️
Einen besonderen Reiz bietet die Schlucht im Winter bei frostigen Temperaturen. Große Eiszapfen bilden sich bei anhaltender Kälte und verwandeln diesen Ort in eine bizarre Landschaft. Die nachfolgende Aufnahme wurde von mir in 2016 fotografiert.
The gorge offers a special attraction in winter when temperatures are frosty. Large icicles form during persistent cold and transform this place into a bizarre landscape. The following picture was taken by me in 2016.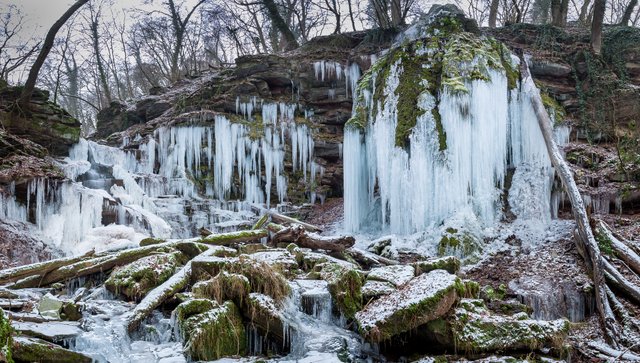 ▲ Click on the image for full resolution ▲
〰️
| | |
| --- | --- |
| Category: | Landscape |
| Camera: | Canon 5D Mark IV - Panasonic Lumix DC-G9 |
| Lens: | Canon EF 200 mm 1:2.8L Macro USM - Panasonic Leica DG Vario 8-18mm f/2,8-4,0 |
| Location: | Germany, Bavaria, Lower Franconia, Triefenstein |
Wenn dir mein Beitrag gefällt, freue ich mich über deine Nachricht.
Herzlichen Dank und viele Grüße vom @faltermann 🐛
If you like my contribution, I am looking forward to your message.
Many thanks and greetings from Germany 🦋
🔴 SteeamPeak (Best user interface for the Steem Blockchain)🔴
🔴 SteemWorld 🔴
🔴 eSteem Search 🔴
🔴 eSteem mobile app 🔴