More than twenty times in one year - Mehr als das Zwanzigfache in einem Jahr (german below)
If I would buy Steem again today with the Bitcoins, which I received about a year ago from the sale of Steem, the 4500 Steem would have become 120000 Steem. Only why should I do that?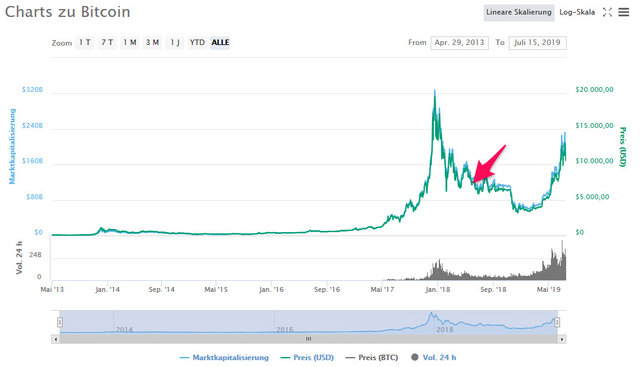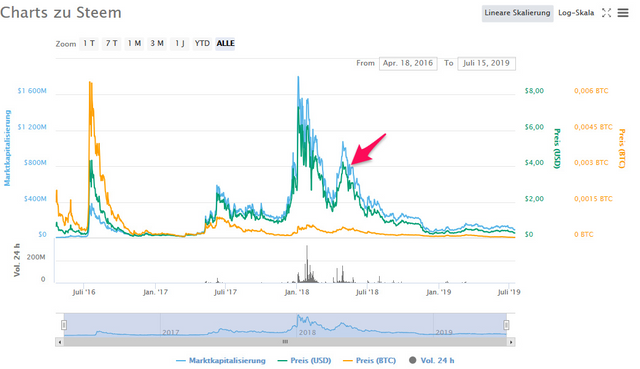 Downhill, always south
I've been wondering lately why steem keeps slipping down in Coinmarketcap's list.
But that's no wonder.
Constant changes of the frontends, always new procedures in the registration, ever more complicated and ever more violent Downvotekrieg and an ever better Votezirkel.
And of course there are the whale sales, which are losing confidence in this platform.
By the way, that's the only thing I'm not surprised about.
Where are the statistics pages, where you could follow this decline?
---
Mehr als das Zwanzigfache in einem Jahr
---
Würde ich heute mit den Bitcoins, die ich vor rund einem Jahr durch den Verkauf von Steem erhalten habe, wieder Steem kaufen, wären aus den 4500 Steem rund 120000 Steem geworden. Nur warum sollte ich das tun?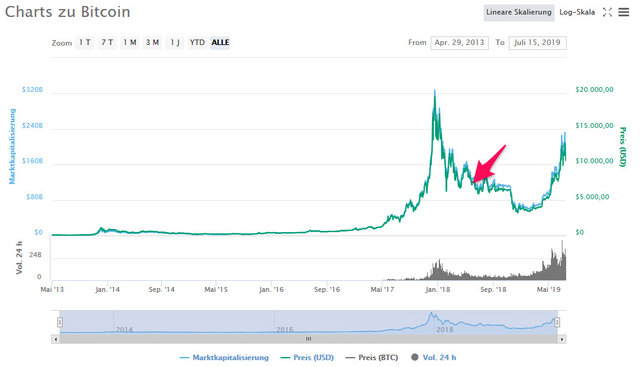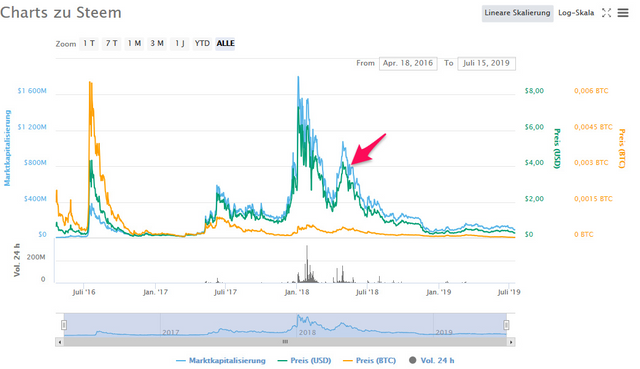 Abwärts, immer gen Süden
Ich wundere mich in der letzten Zeit, warum steem immer weiter runterrutscht, in der Liste von Coinmarketcap.
Aber das ist kein Wunder.
Ständige Änderungen der Frontends, immer neue Verfahren im Anmelden, immer komplizierter und ein immer heftiger Downvotekrieg und ein immer bessere Votezirkel.
Dazu kommen natürlich noch die Verkäufe der Wale, die das Vertrauen in diese Plattform verlieren.
Das ist übrigens das Einzige, worüber ich mich nicht wundere.
Wo sind eigentlich die Statistikseiten abgeblieben, wo man diesen Niedergang verfolgen konnte?