Cultus "Missglückte Welt" Playlist - Juli (Track 71)
Track 71
The O'Reillys and the Paddyhats - Barrels of Whiskey (D)
Die Musik für den Sonntag kommt heute aus Irland bzw. Deutschland mit Irish-Folk.
"The O'Reillys and the Paddyhats" sind eine Irish-Folk-Punk-Band aus Gevelsberg.
Ein straighter Irish-Folk-Song über den guten alten Whiskey.
Viel Spaß mit: "The O'Reillys and the Paddyhats"
Treibender Folk, harte Gitarren und eine gemeinsame Leidenschaft sind das Rezept, das in den letzten Jahren viele Kehlen befeuchtet und Hände wundgeklatscht hat.
Konzerttermin:
Freitag, 23. September 2022, 20:30 Uhr
L.A. Live-Style-Cafe, Badstrasse 19, 93413 Cham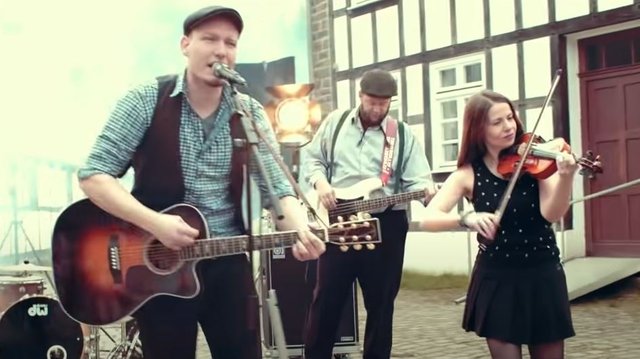 Die Zugabe des totalen Querwahnsinns:
Wie lächerlich und dumm sind eigentlich diese Querterroristen!
The Very Best of Mutis Festplatte 1 bis 3 in einem Rutsch
(18 Monate Umsturzversuche von Querdenken.)

Disclaimer:
Dieser Beitrag enthält Affiliate-Links, die mir dabei helfen, mich weiter zu bilden.
Tätigst du über einen dieser Links einen Kauf, erhalte ich eine Provision.
Bestimmte Entscheidungen werden davon nicht beeinflusst.
Ref-Links:

Kryptowährungen: kaufen/verkaufen/handeln
► FTX: https://ftx.com/#a=cultusforex
► Bittrex: https://tinyurl.com/y3628ckl
► Bitfinex: https://tinyurl.com/yc4blgny
► Bitpanda: https://tinyurl.com/y3a8s2xl
► Anycoindirect: https://tinyurl.com/yxm34stz
► Cryptopay: https://tinyurl.com/y5ov8nzr
► Coinbase: https://tinyurl.com/yef6rwa4