Some time ago I told you here about a strange house on my daily ride, as well as some photos shown. When I drove off today with my girlfriend, I deliberately took my camera with me to take more pictures of this house.
---
Vor einiger Zeit habe ich euch hier von einem merkwürdigen Haus auf meiner täglichen Rundfahrt erzählt, sowie einige Fotos gezeigt. Als ich heute mit meiner Freundin los gefahren bin, habe ich bewusst meine Kamera mitgenommen um weitere Bilder zu von diesem Haus zu machen.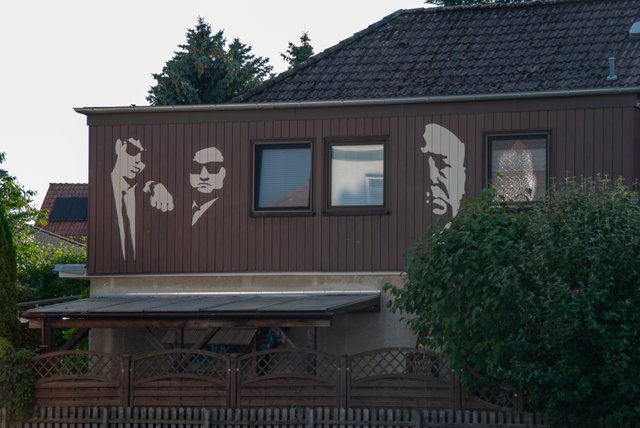 I still have no idea who lives here, even when I drove past in the dark there was no light here, I do not think anyone else lives there.
---
Ich habe immer noch keine Ahnung wer hier lebt, selbst als ich mal im dunkeln vorbei gefahren bin brannte hier kein Licht, ich glaube nicht das dort noch jemand lebt.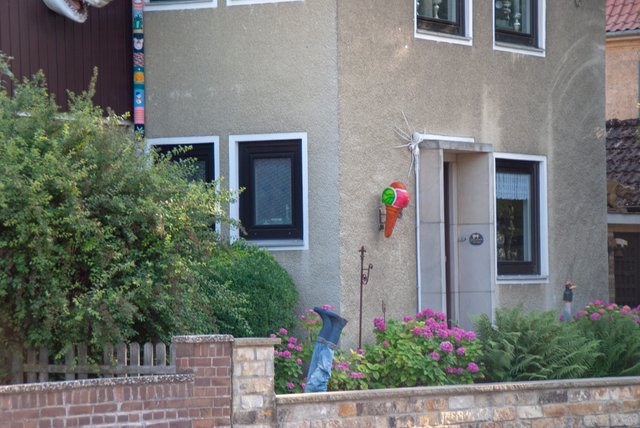 I think everyone should have an ice cream on the front door...
---
Ich finde jeder sollte eine Eistüte an der Haustür haben...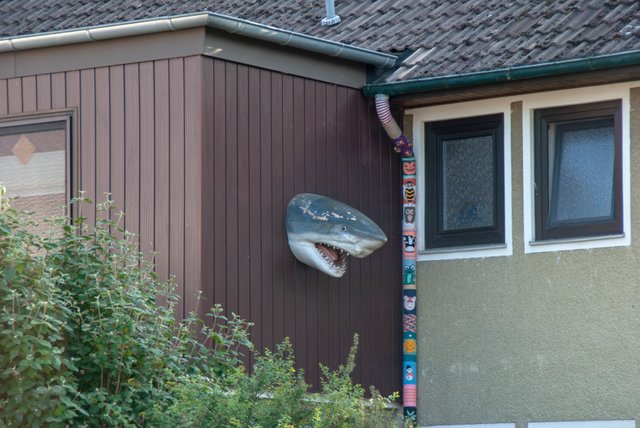 ...or a shark head. :P
---
...oder einen Haifisch Kopf. :P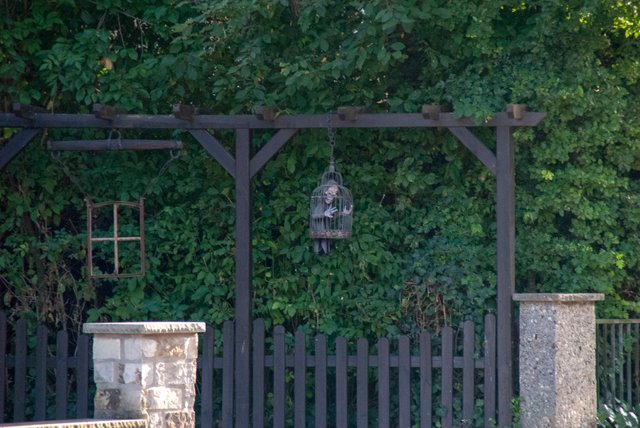 This witch at the entrance to the house I did not notice the last time, but do it all but no less scary!
---
Diese Hexe an der Einfahrt zum Haus ist mir beim letzten mal nicht aufgefallen, macht das alles aber nicht weniger gruselig!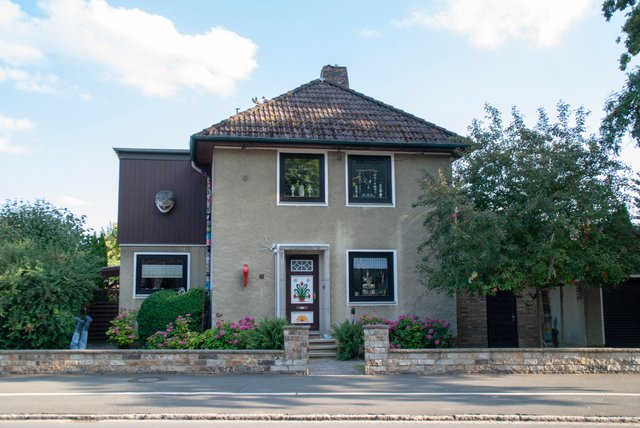 Finally, the whole house in all its size.
---
Zum Abschluss noch einmal das ganze Haus in seiner ganzen Größe.
Have a nice weekend!
Habt ein schönes Wochenende!