Aktion Waldsäuberung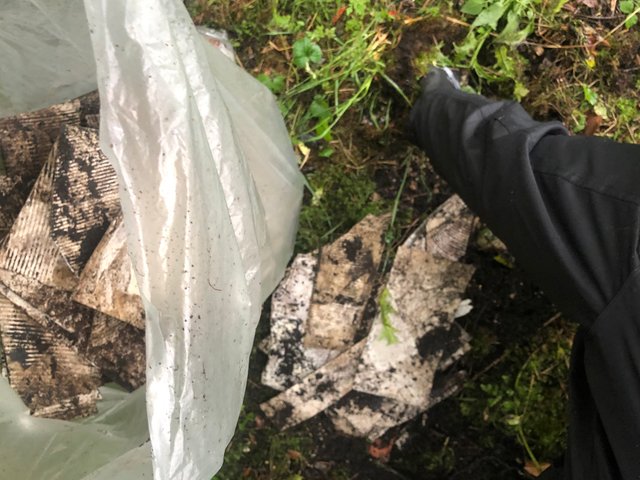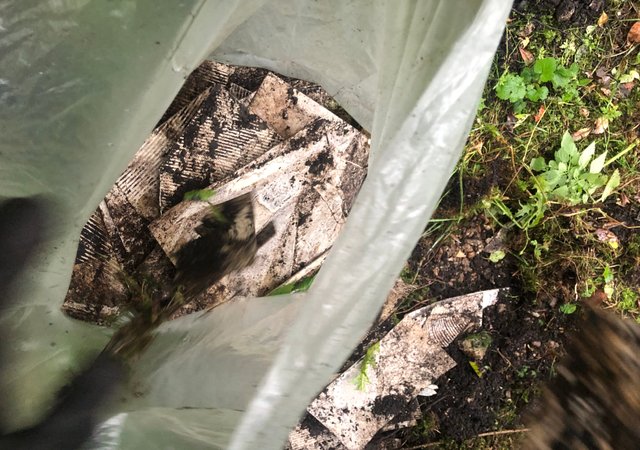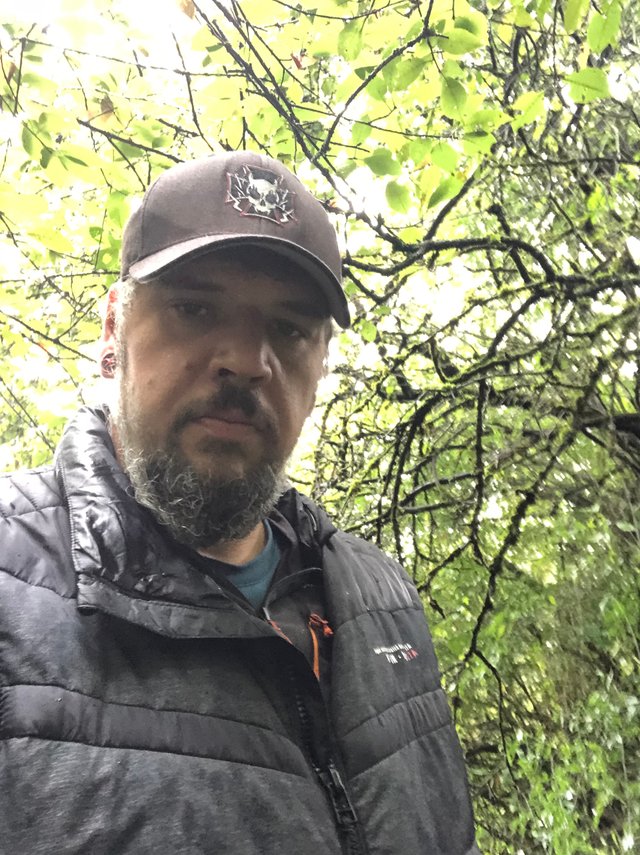 [DE]Den Wald säubern
Tja was soll ich sagen. Wir haben unseren Wald gesäubert. Seit dem 2. September bin ich nun im Waldkindergarten Löwenzahn tätig und ich habe meinen Kolleginnen und den Kids von der Cleanplanet Aktion erzählt. Im Vorfeld sind mir natürlich beim erkunden des Waldes schon mehrere Orte aufgefallen an denen jede Menge Müll zu finden war. Heute haben wir dann im Morgenkreis besprochen das wir diesen Müll aufsammeln. Mit 2 Müllsäcken sind wir dann losgezogen und haben erst einmal eine kleine Lichtung von dem groben Müll befreit.
Innerhalb einer Stunde haben wir dann die Säcke gut gefüllt gehabt. Interessant war das wir eine PVC Müllablage gefunden haben. Dies hab ich dann nach Feierabend noch fix mit dem Auto abgeholt und zum Wertstoffhof gefahren. Ich bin echt immer wieder entsetzt wir Achtlos mit der Umwelt umgegangen wird.
Ich finde es echt nich schwer, einfach seinen Müll in einen Mülleimer zu werfen. Wenn kein Mülleimer in der Nähe ist, dann halt ich den Müll halt in der Hand, oder stecke Ihn mir in die Hosentasche oder woanders hin. Etwas kleines für die Umwelt zu tun ist echt nicht schwer.
EN. Cleaning the forest
Well, what can I say? We have cleaned up our forest. Since the 2nd of September I am now working in the Forest Kindergarten Dandelion and I told my colleagues and the kids about the Cleanplanet project. While exploring the forest I noticed several places where a lot of garbage could be found. Today we discussed in the morning circle that we collect this garbage. With 2 garbage bags we went out and freed a small clearing from the coarse garbage.
Within one hour we had filled the bags well. Interesting was that we found a PVC garbage dump. After work I picked it up by car and drove it to the recycling yard. I am genuinely again and again horrified we carelessly with the environment one deals.
I really don't find it hard just to throw your garbage in a garbage can. If there is no garbage can nearby, then I hold the garbage in my hand or put it in my trouser pocket or somewhere else. To do something small for the environment is really not difficult.
---