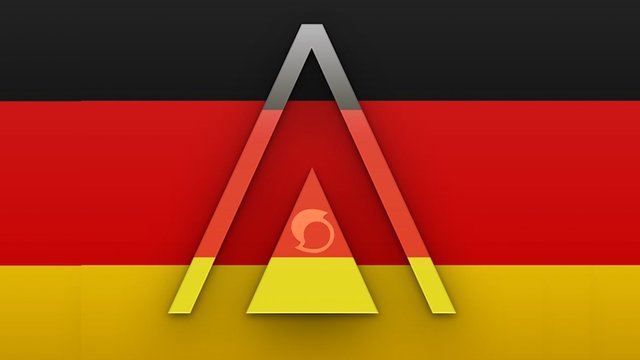 Since we're a swiss-based company, we will be introducing weekly posts in GERMAN to this Blog to engage with our german-speaking community! This first post will be a general introduction to APPICS in German.
---
Eine Welt, in der Technologie und Innovation die Hauptantriebskräfte des Wandels sind, bietet neue Möglichkeiten und einzigartige Chancen. Manchmal auch ausgefallene Überraschungen.
Das im Crypto-Valley Zug (Schweiz) niedergelassene, junge Unternehmen APPICS - bestehend aus den Start Up Gründern Uma Hagenguth (COO), Tony Winchester (CEO) und Sandro Ieva (CBO) - hat ein neues, revolutionäres Konzept ins Leben gerufen welches Social Media "Likes" einen monetären Wert gibt.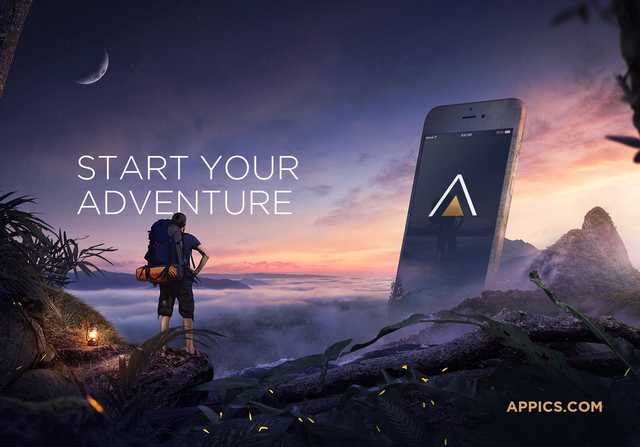 Was ist APPICS ?
Die Grundidee besteht darin, eine soziale Plattform aufzubauen — nicht wie gewöhnliche soziale Netzwerke, die für Datenskandale bekannt sind, sondern eine außergewöhnliche, nachhaltige und soziale Plattform — eine mobile App zu entwickeln, die nutzerfreundlich ist, mit dem Ziel, Menschen weltweit zu erreichen, sie zu unterstützen und ihr Können, ihre Leidenschaft, ihren Input, ihre Inhalte und Beiträge von den Nutzern selbst kommentieren und bewerten zu lassen.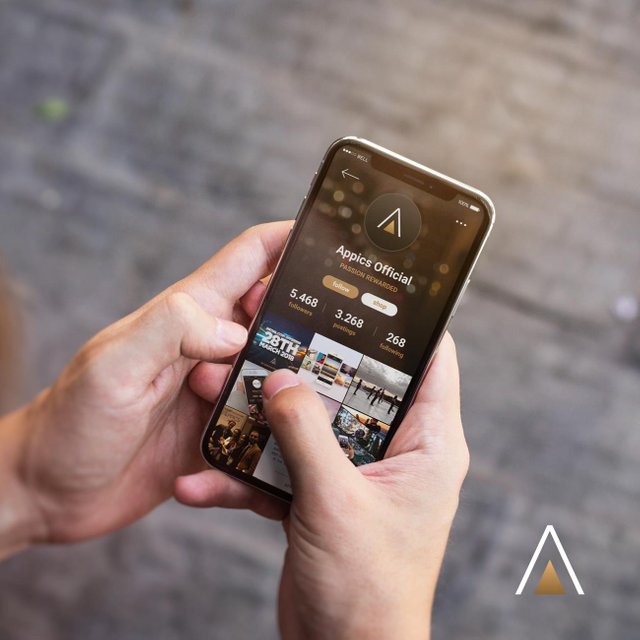 Appics, so lautet der Name der neuen Plattform, ist eine App der neuesten Generation.
Die Plattform gründet sich auf die weltweit anerkannte Blockchain Technologie; jene vieldiskutierte Technologie, die im Begriff ist, die digitale Revolution in die Zukunft zu führen.
Anders als alle anderen Apps belohnt Appics die Kreativität und die Leidenschaft.
Die Plattform bietet jedem eine Chance, sein Potenzial zu nutzen, seine Ideen und sich selbst zu verwirklichen.
Durch das Teilen, Voten oder Kommentieren von Inhalten bekommt die Social Media Aktivität eine völlig neue Bedeutung. Appics ist somit nicht nur ein "Game Changer", hier ist der Anwender und Nutzer nicht bloß König, sondern Teil des Instituts. Er ist ein Teil des großen Projekts und trägt zum Bestand und Wert des Unternehmens bei.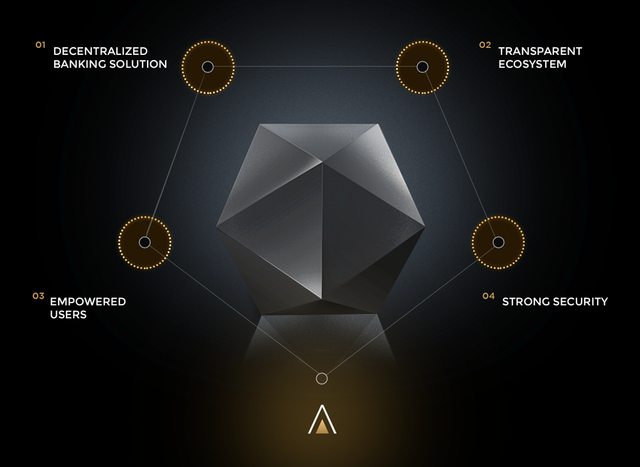 Appics setzt sich das Ziel, den Einstieg der globalen Gesellschaft in die Kryptowelt zu erleichtern.
Jeder Einsteiger bekommt die Möglichkeit zum Aufsteiger zu werden!
Bei Appics werden Werte geschaffen, die zum Wohl und Vorteil aller dienen. Ein einfaches Peer-to-Peer Verfahren ermöglicht weltweite Transaktionen in Echtzeit. Zum anderen können die verdienten Tokens (Appics XAP) für den integrierten Marketplace verwendet werden.
Innovation, Transparenz und Kommunikation schaffen Vertrauen, die Blockchain Technologie bietet die Sicherheit.
Während andere Big Data Unternehmen Kundendaten sammeln, nutzen oder weitergeben, haben die Anwender und Nutzer bei Appics den maximalen Vorteil und behalten die Kontrolle über ihre Daten. Hier decken sich die sozialen Interessen zwischen Unternehmen und Gesellschaft.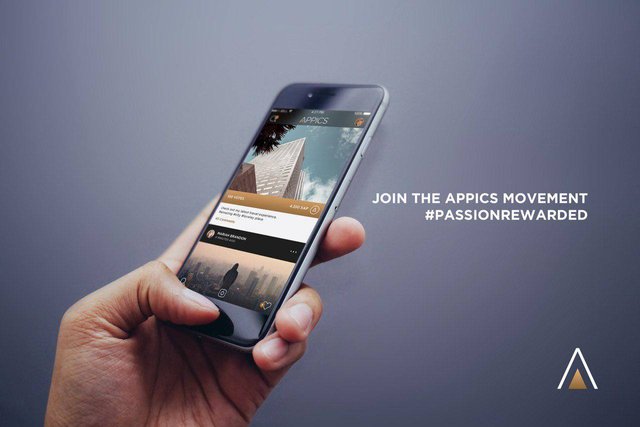 Appics ist nicht gewinn-, sondern belohnungsorientiert. Appics macht aus Nutzern und Anwendern Gewinner.
Die innovative Plattform bietet Möglichkeiten, die bisher noch undenkbar waren.
Sie ist mehr als Social Media: Sie schafft Werte und Gemeinsamkeiten, fördert Talent und belohnt Leidenschaft und sie dient durch ein Bezahlsystem mit eigenem Marktplatz. Mithilfe der Appics "Charity" Option sorgt die Plattform für die weltweite Unterstützung sozialer Projekte.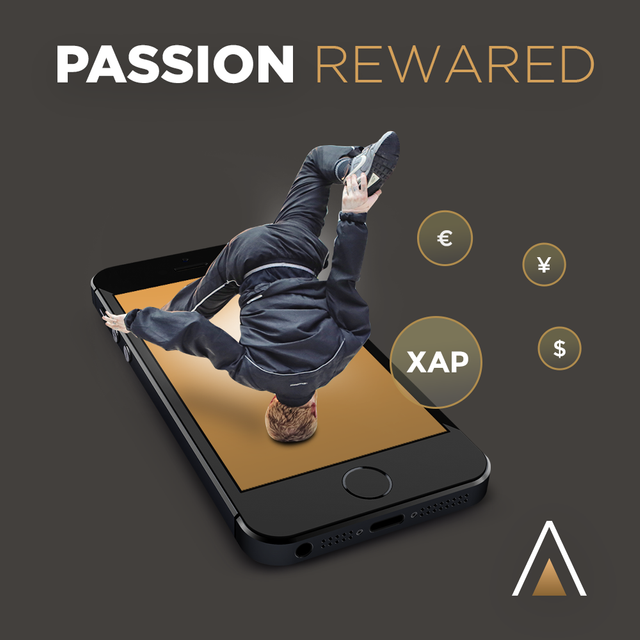 Nach einer Welttour und Präsentationen auf verschiedenen Crypto-Messen führte das APPICS Team im Frühling 2018 erfolgreich ihren ICO durch — mit einem Investitionsvolumen von über vier Millionen US Dollar.
Für Früheinsteiger (Early Investors) ist die App bereits verfügbar. Nachträglich erfolgen weitere Einladungen auf breiterer Ebene.
Derzeit konzentriert sich das Appics Team neben der Appics World Tour und der Kooperation mit den Appics Influencern auf die technische Fortentwicklung des Projekts und auf die Verbesserung der App.
Der offizielle App Launch findet gegen Ende des Jahres statt, sobald das SMT (Smart Media Token) Protokoll von Steemit Inc. erstellt wurde.
---
💬 Bei Fragen über APPICS stehen unsere Admins auf Telegram gerne bereit:
Official APPICS Group 🌎
APPICS - Deutschland 🇩🇪
APPICS - South Korea 🇰🇷
APPICS - Russia 🇷🇺
APPICS - Nigeria 🇳🇬