I have been I little apart of Steemit, so now I am taking care of that and here I am…. Posting about my passion again…. Architecture:
ARCHITECTURAL DESING.
PART II.
PIZZA RESTAURANT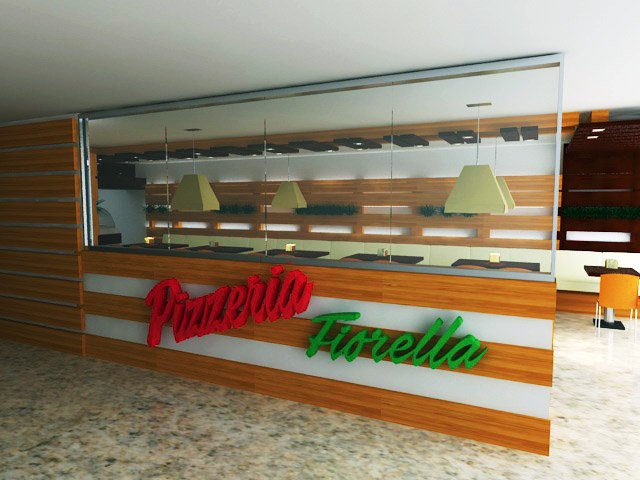 In one last post (https://steemit.com/desing/@karenthfer/getting-into-the-architectural-desing-process) I write about the architectural design, and I show cased my proposals for a winery; and at the end of the post I talked about another proposal for the same client. So he I am presenting you it.
What did they need?
The need to remodel an area for stablish a pizza restaurant. Restaurant is located inside of a funtional supermarket.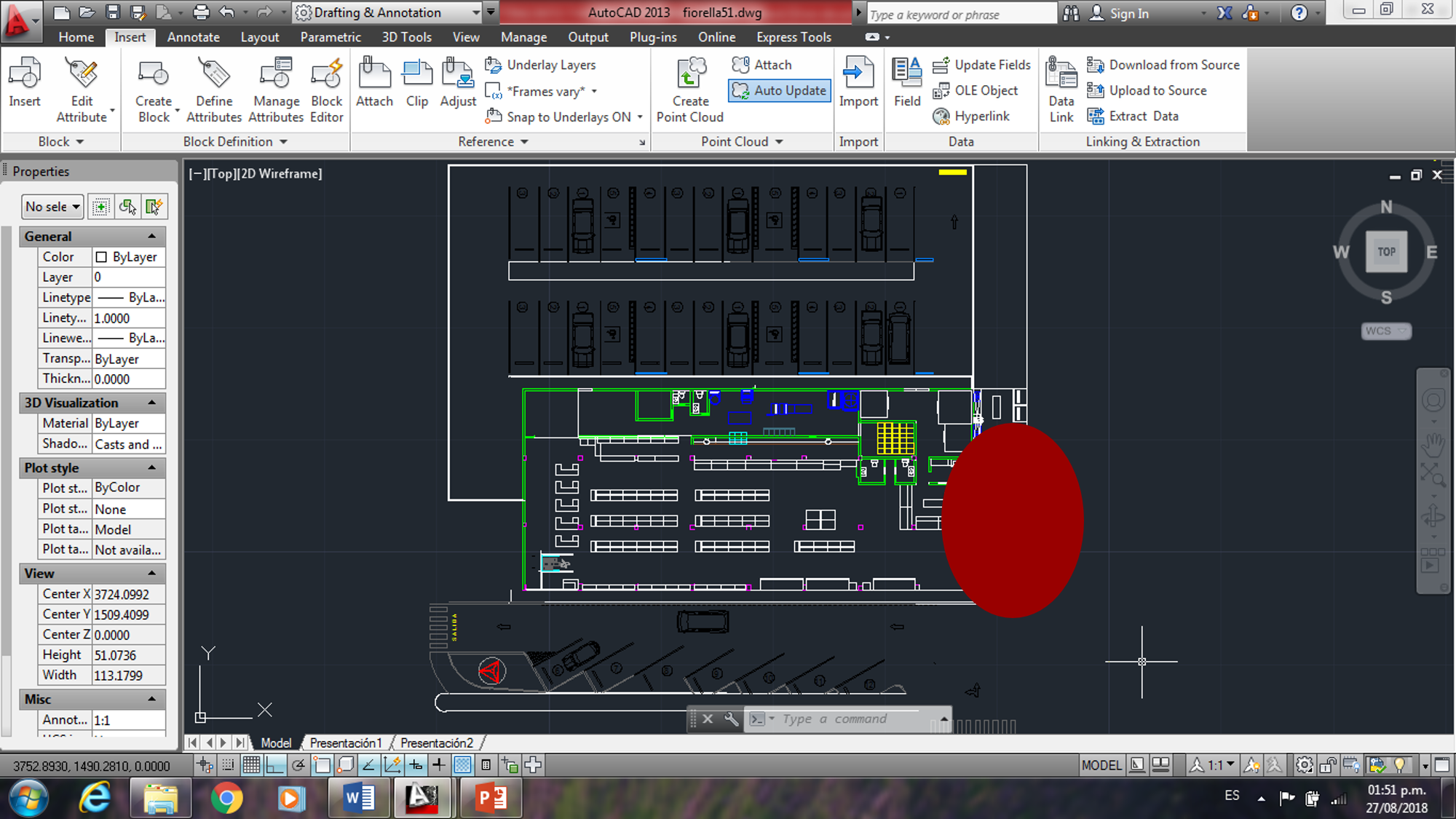 The Area:
The area has a measure of about 18.00 x 4.76 mts.
Distribution:
The kitchen must be located at the back of the space, with about 22m2.
I count with 02 ovens for pizza, 1 central table of steel, 01 refrigerator.
On one side, there would be 01 fryer, 01 iron, 01 dishwasher, electric hood, and shelves. The rest of the area would be destiny to the table area.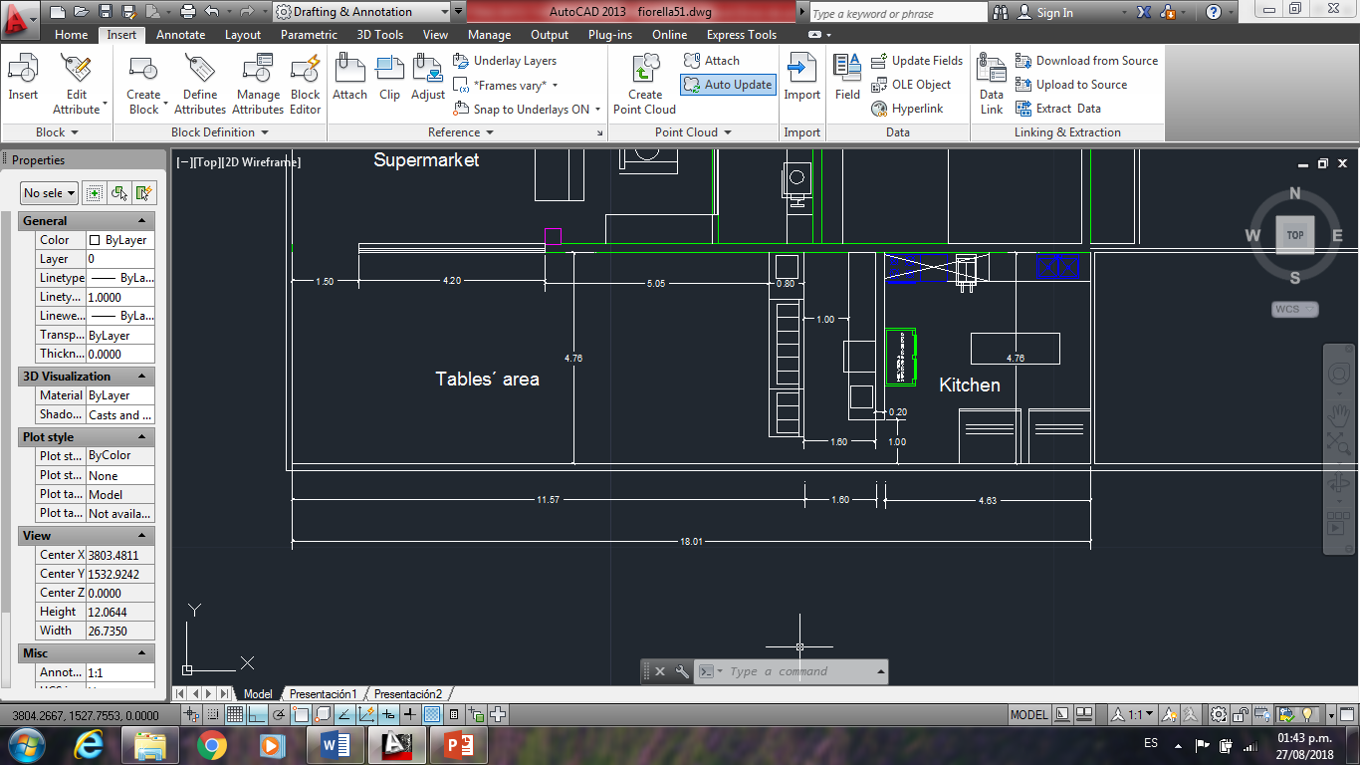 Kitchen´s images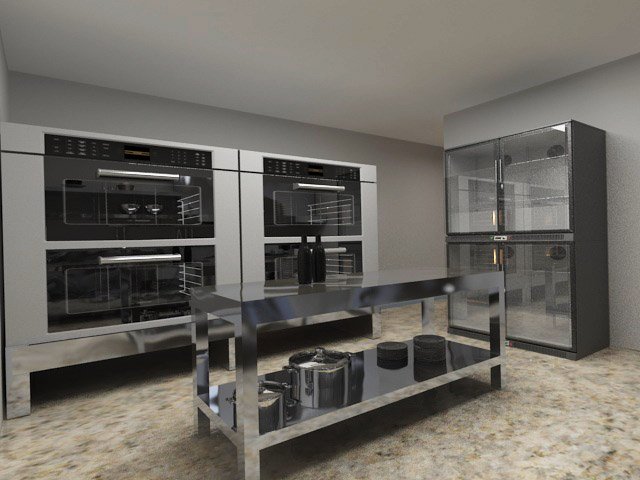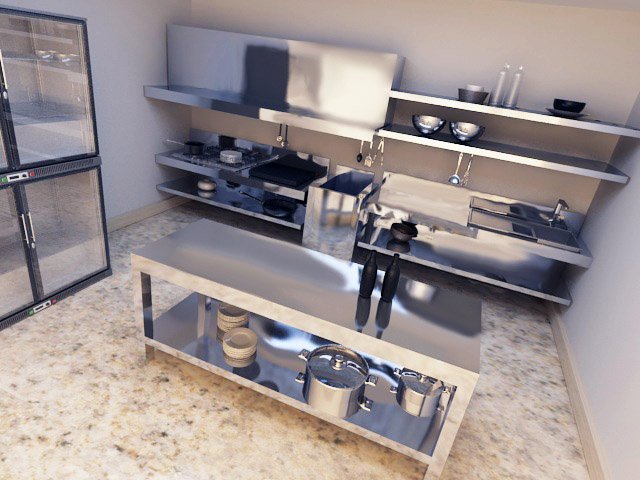 Concept:

As you may remember of the last post, the concept is about make it match with the rest of the establishment, so wood is an element priority on this design.
In order to take the most advantage of the space, the tables would be located at sides, keeping a central corridor.
The sits next to the wall, would be one unique piece, allowing increase the number of sits for table. (From 4 to 5 people by table)
In order to call the attention of the customers of the establishment, there will be a big window allowing the entrance of light.
Decoration:
Wood tables on the wall, with space for plants (natural or artificial), given color to the place. The wood on the walls will also be integrated on the ceiling, by the two options presented:
Ceiling desings options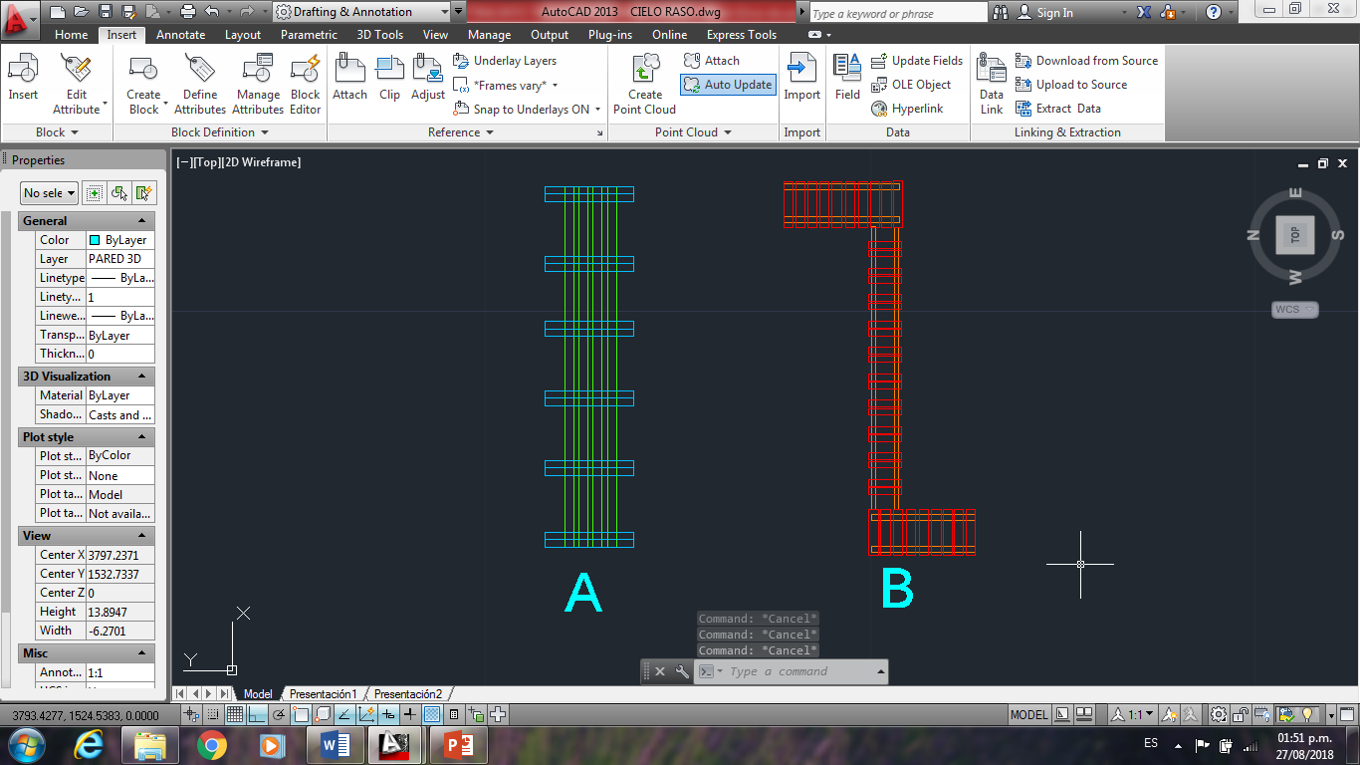 A: Emphasizing the central corridor with strength lines on soft cream color and horizontal lines on dark brown.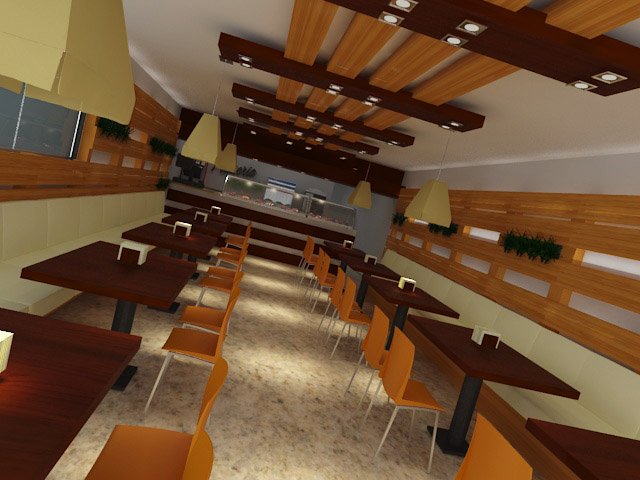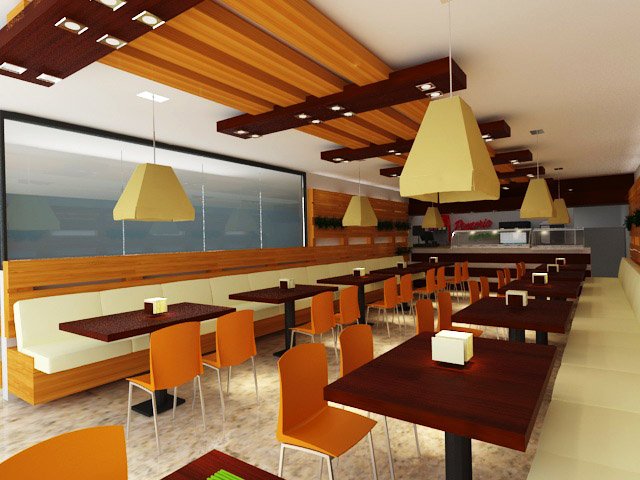 B: Complete structure that embrace the wall and the celling, from the corner of the entrance to the opposite one on the order request area.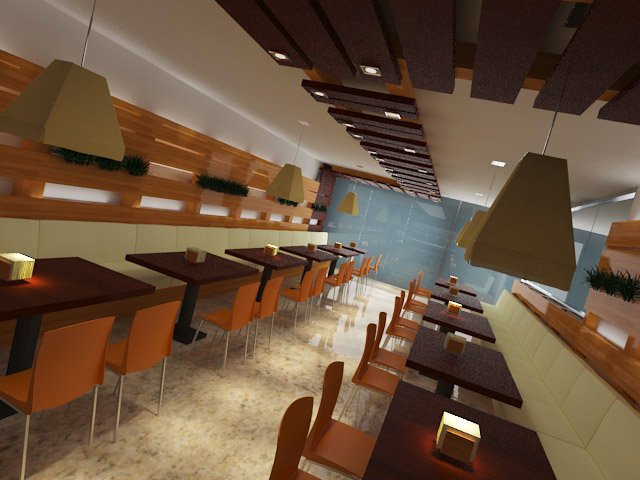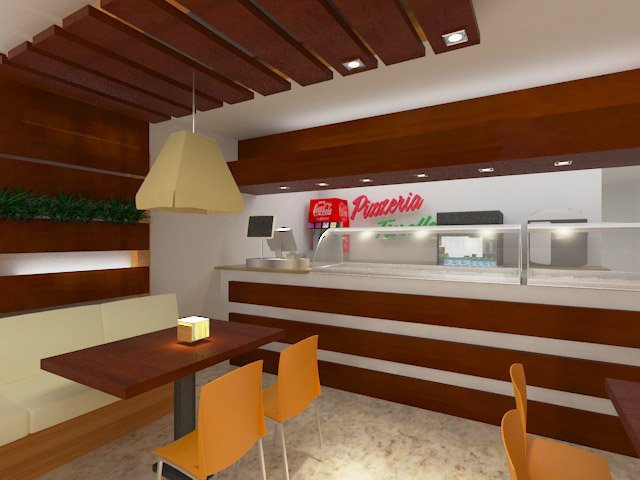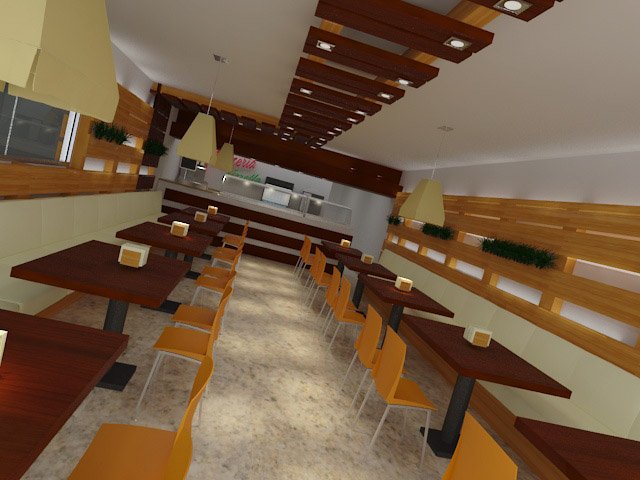 Programas used

-. Modeling: Autocad2018 / 3dsMAX
-. Rendering: 3dsMAX
-. Post edition: Photoshop Cs5
I am really glad with the final result, hopping soon be able to post some pictures of the actual construction…
Thanks for passing by and supporting my work…
@karenthfer