Of the most important tools needed by the designers are the lines, whether Arab lines or foreign, and if you're also looking for a source for new lines and exclusive, you're welcome to today's topic, and through which I will give you the best site ever.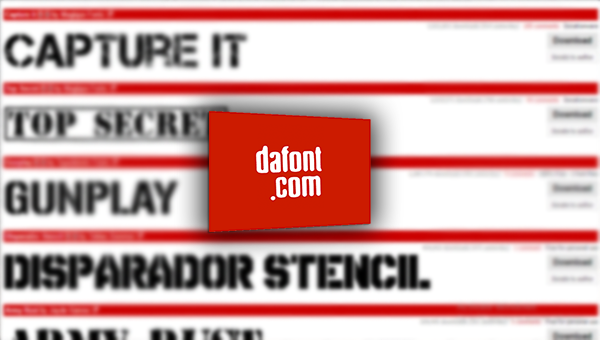 Yes, my friend, the best site ever and includes thousands of diverse lines and brilliant, will provide you a lot of time you spend in the search for a line is compatible with your own.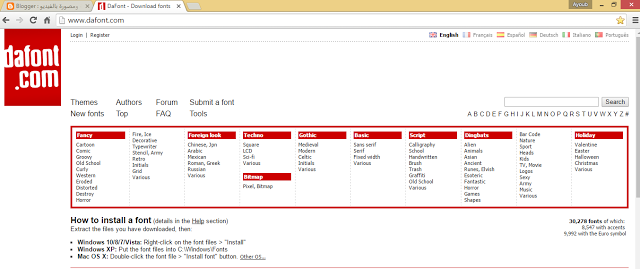 Website called "Dafont" and you will be able to get a variety of foreign and Jaddabh lines for use in your designs more distinctive from the others and make them, and to benefit you only need access to the site from a link at the bottom to find the topic faced in the following form :

Now, select the rating, which belongs to the line to be loaded from (Fantaisie, Etranger, Techno ..) and then click on the "Download" button or "Telecharger", and to indicate you can change the location of the top of the page language.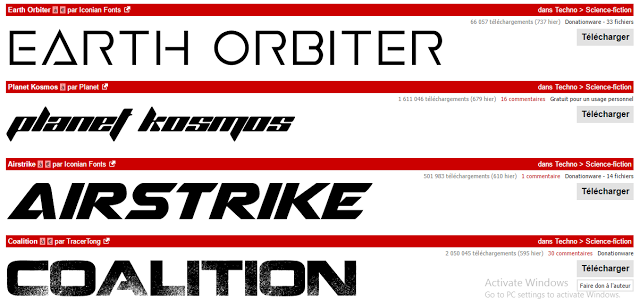 Method is simple to install, where sufficient after download unzip and click on "Install".
Website URL: DaFont