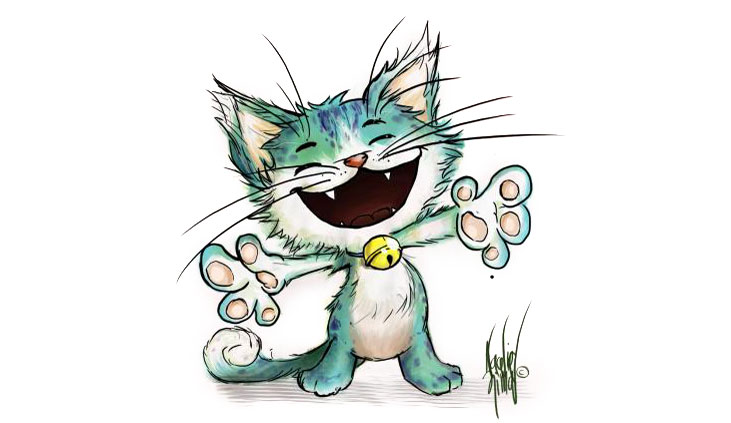 Cuddle Me!
and become my cuddle-buddy!
just in case you've been living under a rock,
the awesome @localola won the Design A Character Contest!
but even more exciting is:
she also wants to collaborate with giving me a new face for real
now how awesome is that?!
Go check out her blog, she's brand new to steemit:
go give her a cuddle, too!
I had a real fun time with the #designacharacter contest.
I've met so many new lovely cuddle buddies there
and I have memories about almost 300 steemians now.
I admit, I also tripped over my own feet sometimes.
So my trainer has some homework to do, obviously!
And while @localola can make me look my awesomest,
I'll just enjoy cuddling with you all in the meantime!
meow!
---