Cactus trophy design for 3d Printing Awards
A few weeks back I submitted a cactus design made of two parts that are impossible to print using traditional manufacturing techniques (e.g. CNC, Molding) for a design competition on myminifactory.com.
The competition is closed now and I am eagerly waiting for the results since the winner will receive an Ultimaker 3 which I could use very well because I sold my Prusa Printer a 3 month ago.
Due to the myminifactory.com challenge I discovered a great little tool called meshmixer from Autodesk that allows to modify 3d meshes by adding / removing material or changing the surface altogether. With meshmixer I could take my solid cactus model and transform 1 half into a lattice shape and put wholes into the other half. The result looks great in my opinion.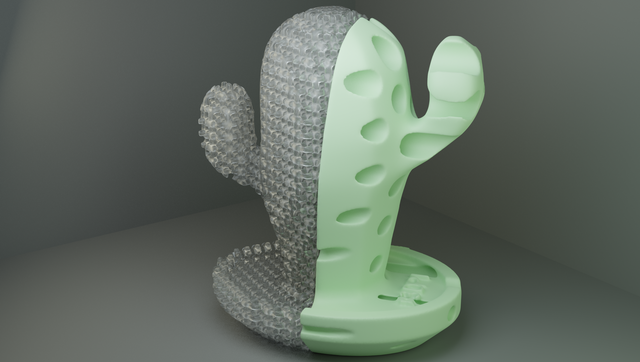 Rendered image of the cactus design I submitted for the contest
I created the initial cactus shape using Fusion360 Form Tool which was a new experience since I am not very familiar with organic shapes. After some trial and error I eventually succeeded with creating the shape and base I wanted and which I could use to modify further using meshmixer.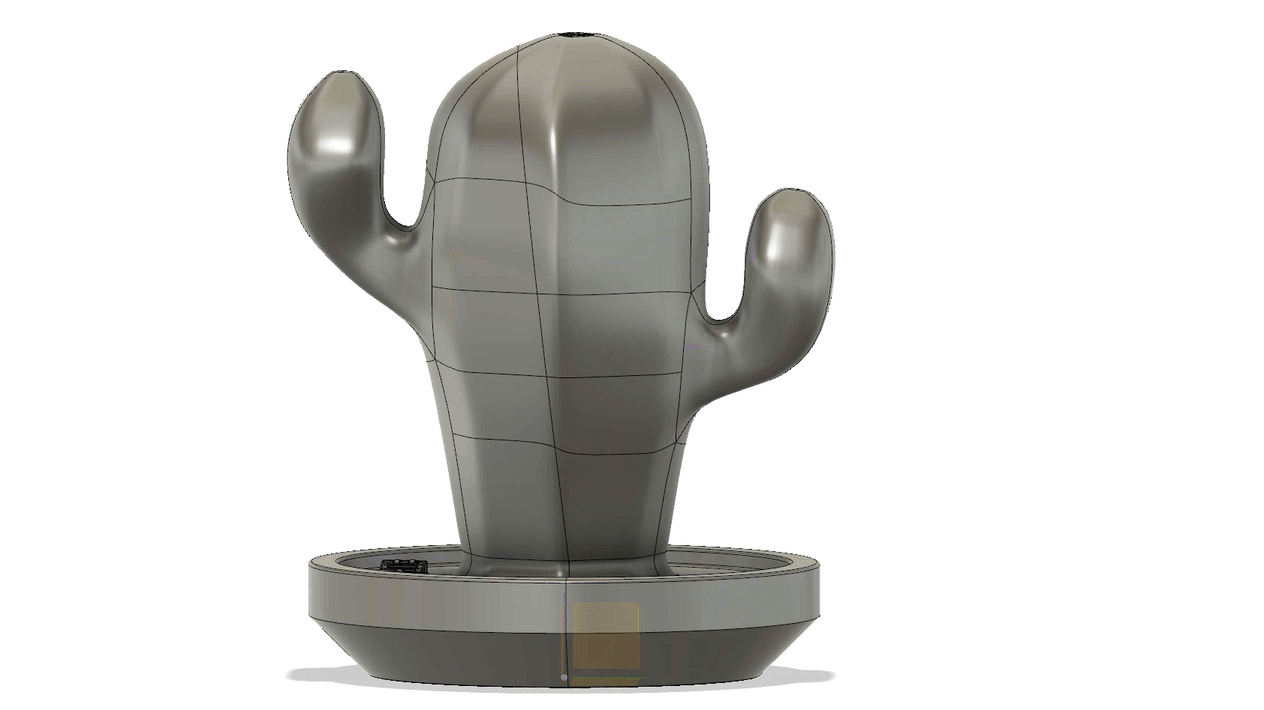 Cactus modeled in Fusion360
Imported to meshmixer I played around with some settings to apply the lattice shape on one half and the wholes on the second half. It took me quiet some time but after watching a few Youtube Videos I eventually got to the shape I imagined. If you like 3d design and want to transform your solid models into very abstract looking shapes, then I recommend to look into meshmixer. I am sure you going to like it.
All the best!