The takeaway: Graebert continues to prove 2D CAD is not a legacy technology but remains a living, relevant solution for design-based industries.
The details
Amazon Web Services (AWS) has granted "Industrial Software Competency" status to CAD software developer Graebert GmbH. The coveted designation means Graebert has proven its Trinity CAD platform "has demonstrated technical proficiency and proven customer success" in "one or more of the primary steps in discrete manufacturing or process industries," according to the announcement.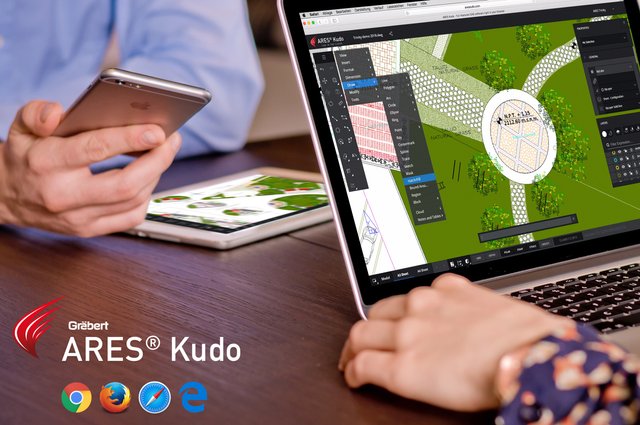 According to a statement from Graebert, the status is proof of the Graebert Trinity CAD platform for cloud, desktop, and mobile "has delivered proven customer benefits" in computer-aided design, computer-aided engineering, electronic design automation, and civil engineering.
Graebert says the Competency designation means a software developer has been given "rigorous AWS technical validation related to industrial specific technology as well as an assessment of the security, performance, and reliability" of products using Amazon Web Services.
Graebert offers a DWG-based CAD suite of three interrelated CAD tools, Ares Commander for the desktop, Ares Kudo for cloud-based CAD, and Area Touch for mobile platforms. Unlike other CAD products with Cloud utility, Ares Kudo allows users to work with popular cloud-based data storage platforms including Google Drive, Dropbox, Box and OneDrive.
Construction components manufacturer Nuesing is a Graebert CAD user. "With Ares Kudo we can potentially log in on any computer and access our drawings online," says Uwe Urban, Nuesing IT manager. "We can also generate a URL that external users such as customers can use to read our files without editing rights."
Randall Newton comments
The new designation from Amazon Web Services proves once again Graebert is the CAD industry's leading white label developer. Graebert is the development team for a variety of products from other vendors, and it also publishes its own CAD line. The Trinity suite of Ares CAD tools are unmatched by any other CAD vendor for ease of use in licensing and collaborative work in 2D.
Autodesk is no longer investing significantly in AutoCAD, its market-leading drafting software, yet market research continues to show there are from four to ten copies of drafting software in use for every copy of modeling software. Graebert is showing a better way forward for companies who see no need to convert design workflows away from drafting.