How I created my book cover
How I created my book cover
I will explain how easy it was to create my own book cover, and not spend a penny (ha!) on getting someone else to make it for me.
Here's what I quickly created, and I'll explain how I did it below.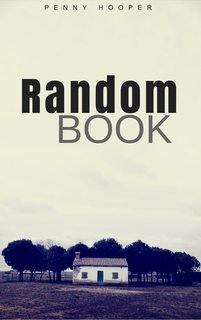 First of all, I used a website called Canva, here's the link: https://www.canva.com/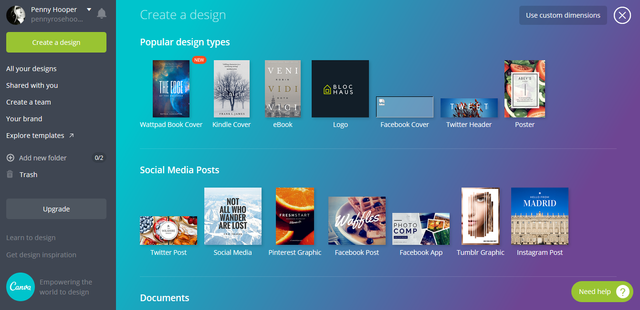 There is a wealth of designs you can create, from Kindle book covers, Facebook cover images, logos, even documents.
Say, for example, I want to create a Kindle Book Cover, I can choose that option and I'm faced with a blank canvas.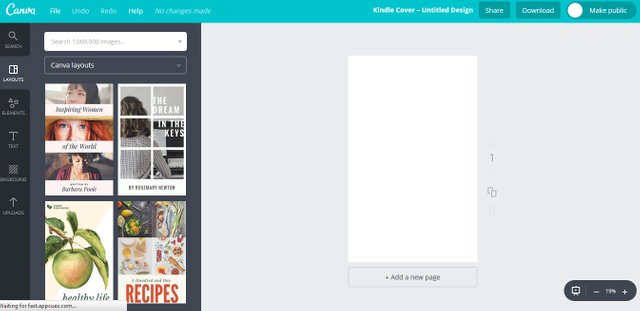 But I can choose options from the left hand pane, if I want. Which is a good way to start if you're new to it!
I first of all found a free image using the 'Elements' and 'Free Photos' option (but be careful because not all of them are free!)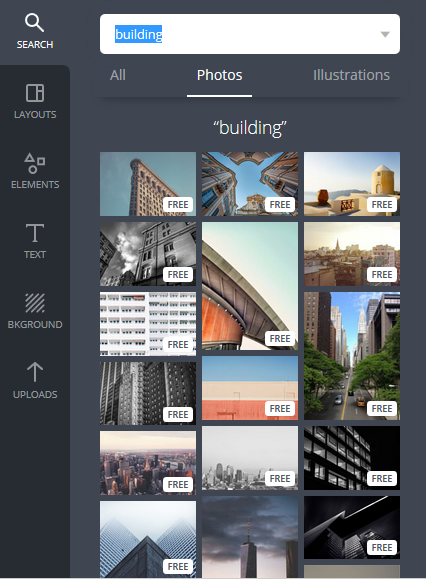 Once you've found a suitable photo for your book cover, just simply click on it to add it to your blank canvas and enlarge it to cover it. You can also add filters to give the book cover more depth - especially if it's a horror book, having full colours on your book cover might not portray an eerie 'horror' feeling.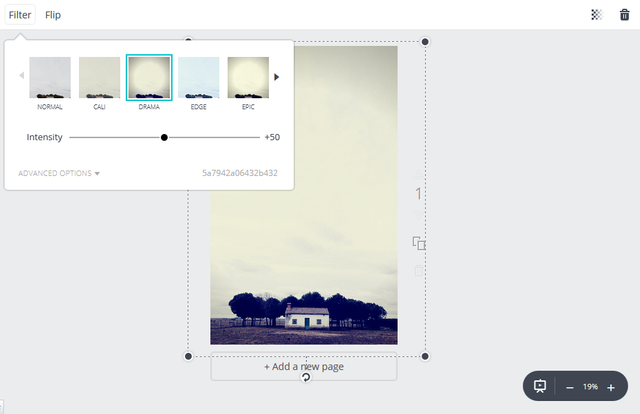 Then you can add in text for your book cover, by using the 'Text' function. Which again, you have lots to choose from!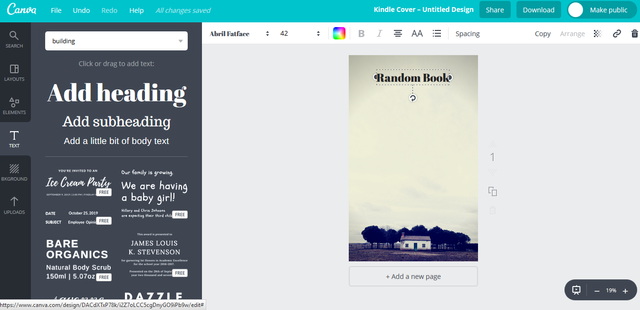 I then made two text boxes for 'Random' and another for 'Book' and made them two different fonts and put them together as in the photo, giving them different fonts, changed the font sizes, made one in capitals only and then put them together with only a small gap between them. Then added another text box for 'Penny Hooper' and put the line spacing quite far apart.
That's pretty much it!
So, to avoid this post from becoming to long and boring, I'm going to just leave that there for now as that really is the basics of it!
There are lots more functions for you to play with, you can 'upload' your own photos or ones you have bought from a stock images website.
You can add frames (handy tip, add the frame first before the picture so the picture goes inside the frame), icons, lines, shapes, charts and more.
I recommend having a play around with it, and experiment with fonts, font sizes, different colours. Make a title more than one font size and/or colour.
I also recommend looking at what other book cover designers have done and look at what works and doesn't work. Try to avoid clashing colours, curly writing and try to keep it simple - do not overpower the book cover with lots of items.
I'd love to see what you've come up with!