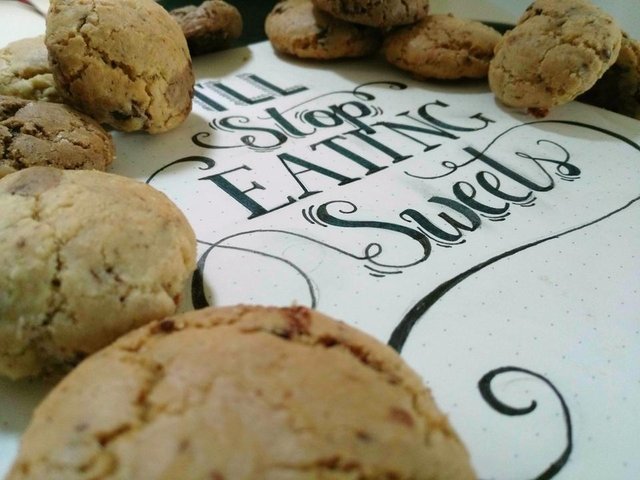 Hey guys,
This is another post of my lettering assignments. This time it's about those white lies we tell ourselves to make us feel better.
I don't think there has been a day in my life, since my teen years that I haven't felt guilty about eating sweets. Sugar is my number one addiction, and I always wonder if it's the same for other people, but there it goes, one of those things I tell myself almost everyday and turns out to be a flat out lie.
Process
I always start with a pencil draft and then decide which type to use. In this case, I created a pattern between the geometrical serif and san-serif of the words "I'll and EATING", to oppose the cursive of the words "Stop and Sweets."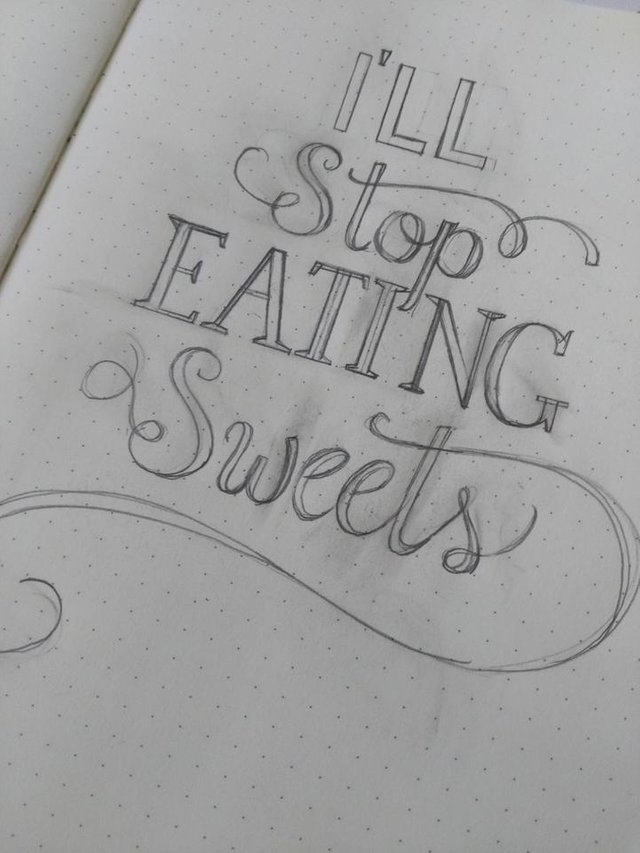 This time I used a special marker with an Italian nib to get a consistent letter thickness and it worked yey! As you can see I only used it over the thickest parts of each letter.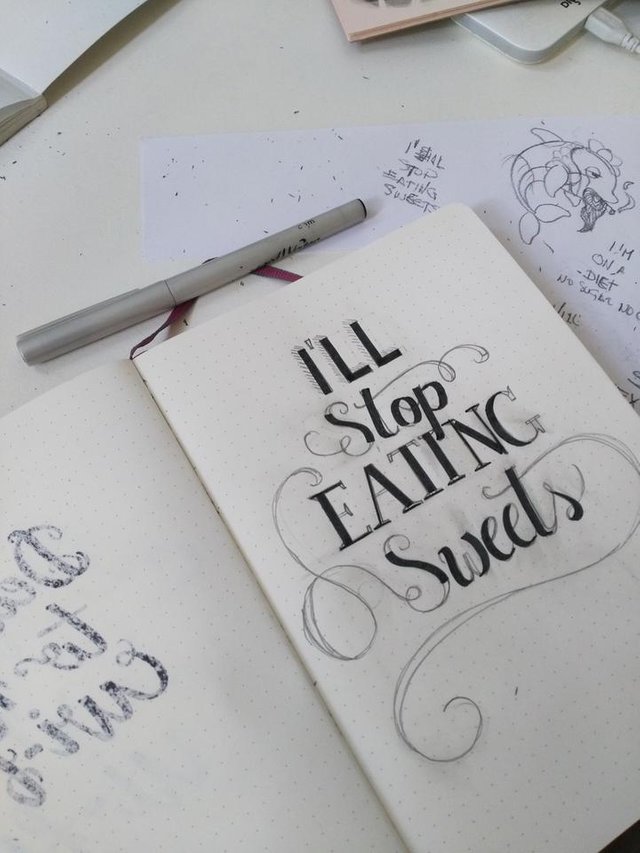 Finally, I filled the rest of the letters with a 0.6-point marker. I should use a thinner one, but I don't have it at the moment. It is what it is...
That's it you guys, that's the final lettered piece.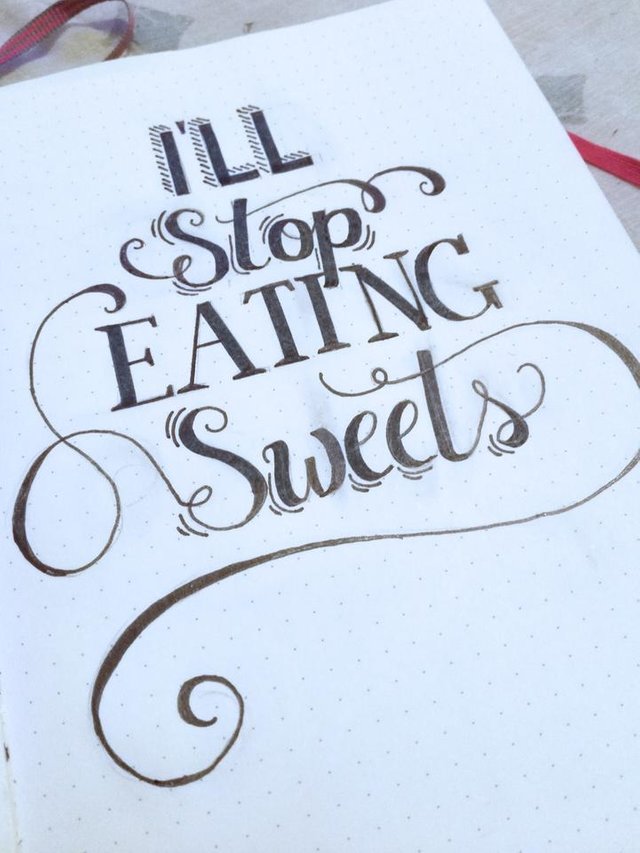 To stage this a-la-instagram I made some chocolate chip cookies and ate all the cookies while watching movies the whole weekend ;)
If you are wondering about the recipe, you can get it by Google-ling "chocolate chip cookies" and choose the Betty Crocker recipe.
Disclaimer: I did divide the mixture in 3, one part was left with the original ingredients, then I added like 1 tbsp. of unsweetened cocoa powder to the second part for a double chocolate cookie, and to the third part I added about 1 tbsp of coconut flakes.
What about you? What little white lies do you tell yourself everyday? Feel free to leave me a comment below.
Hope you enjoyed my process and hit me up if you have any questions.
Have a great week!
If you want to know when I post follow me on:
Twitter https://twitter.com/Creativista_
For the occasional pic of my work, life and creations follow me on:
Instagram http://instagram.com/creativista_