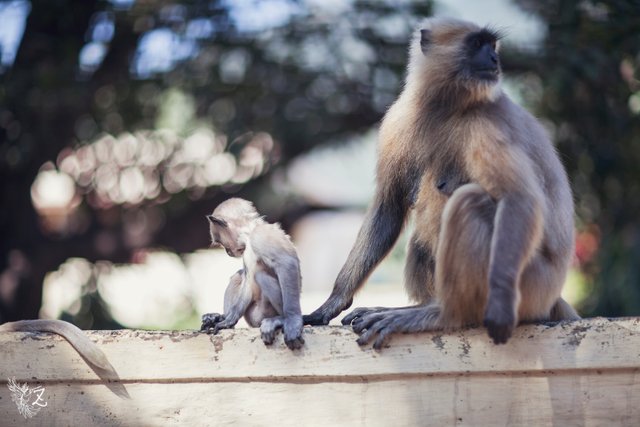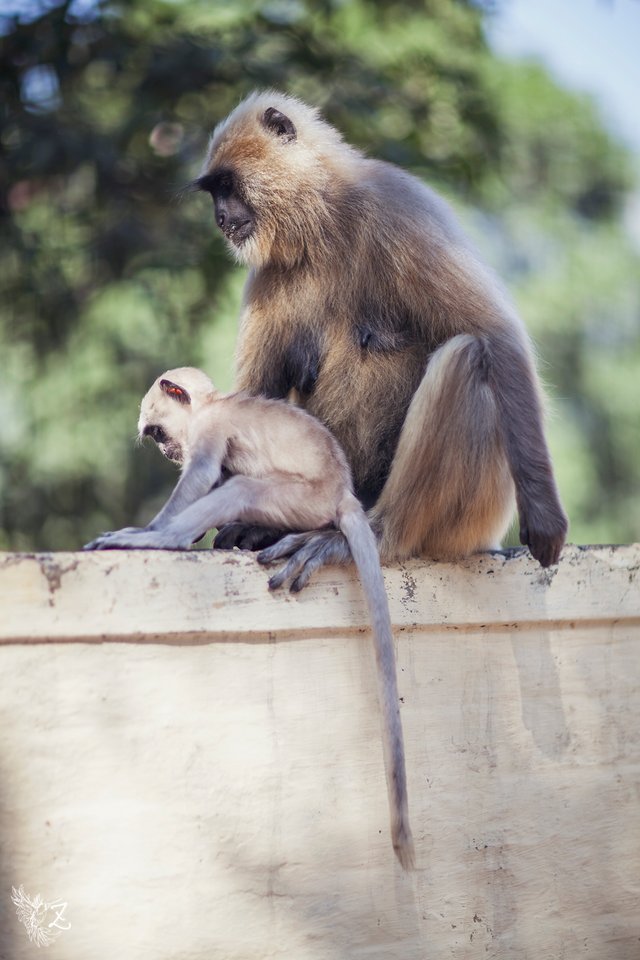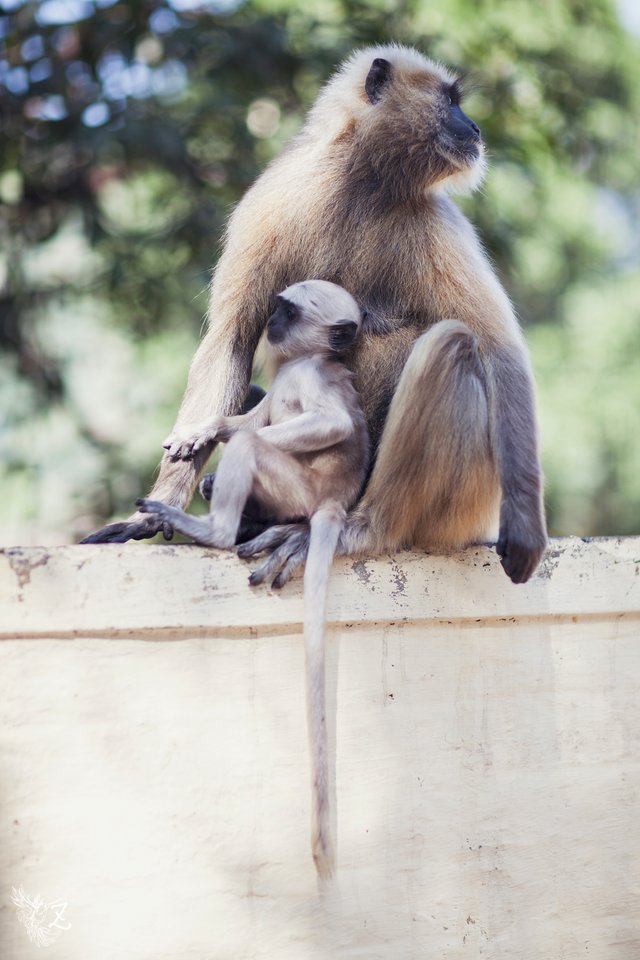 ---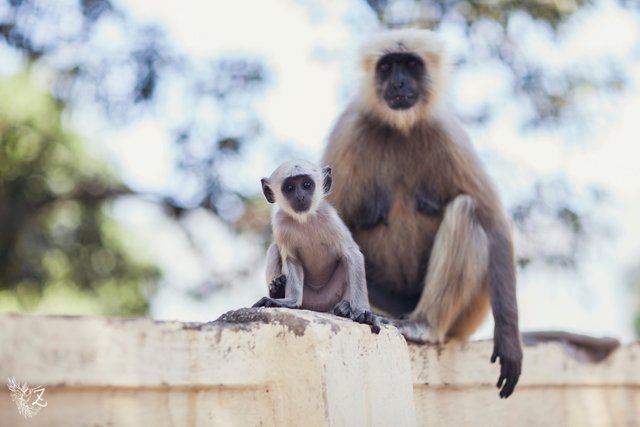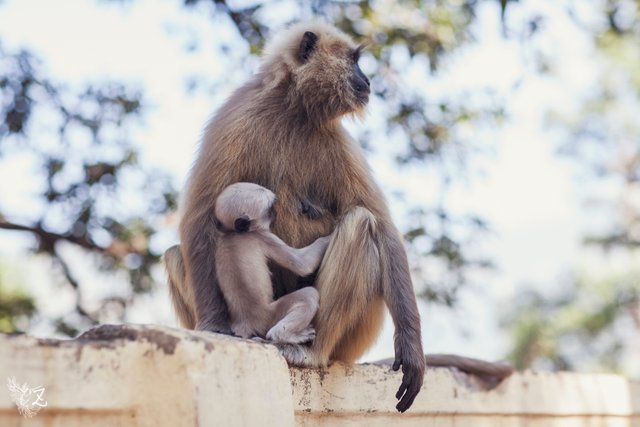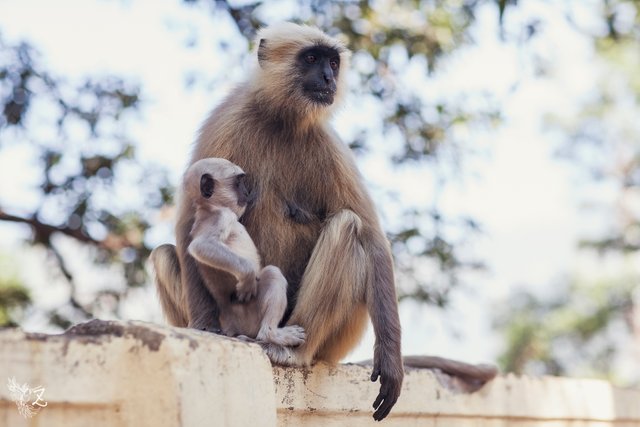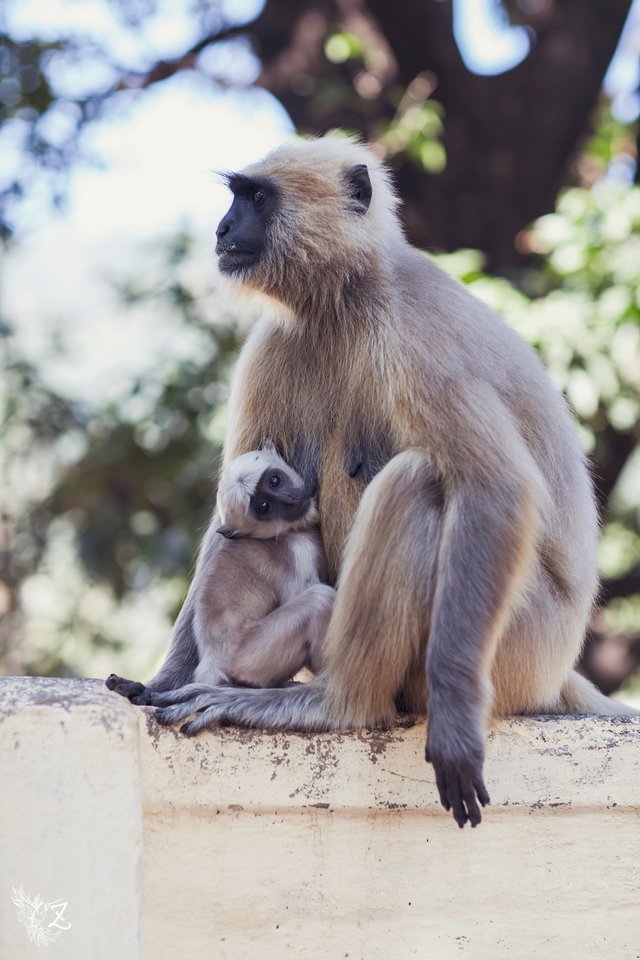 ---
I met this beautiful pair of Gray Langur Monkeys in Rishikesh, during my first month in India.
They were part of a reasonably numerous group, all just hangin' out in the shade. Unlike the other monkeys I often encountered while traveling through the subcontinent – the mischievous ones who'll steal your bag if they think you're carrying food – these lovely creatures were surprisingly peaceful and mellow.
Though the whole group was photogenic, giving me a nice series of images, I was completely enamored with this baby, who seemed equally intrigued by me.
While trying to select an image for the @derangedvisions 'animals of the world' photo contest, I felt it would be sweeter to share a little vignette; a small handful of moments to give you a better sense of how they were behaving.
---
Nerdy Details: Canon EOS 5D Markii • 85mmf1.2L Prime
Image One • ISO100 - f1.2 - 1/1000 sec ------ Image Two • ISO100 - f1.2 - 1/800 sec
Image Three • ISO100 - f1.8 - 1/500 sec ------ Image Four • ISO100 - f1.8 - 1/250 sec
Images Five & Six • ISO200 - f2.8 - 1/160 sec ---- Image Seven • ISO100 - f2.8 - 1/100 sec
Rishikesh, Uttarakhand, India • 23 October 2009
---