DentaVox Now Rewards Your Opinion With Real Dentacoin Tokens!
We are happy to announce that DentaVox is now actively distributing Dentacoin for your opinion on different dental and overall healthcare topics!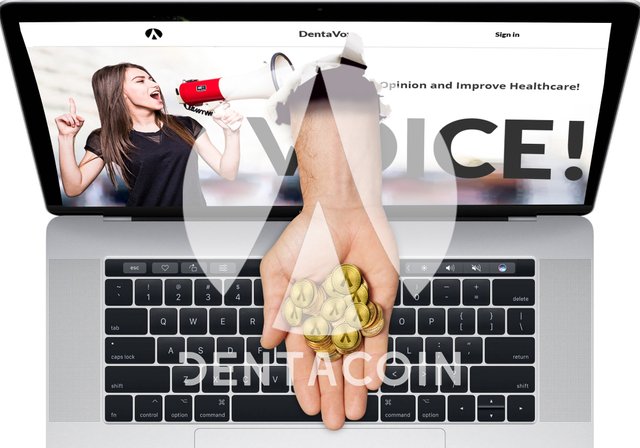 Reminder: DentaVox is the new customer intelligence tool, developed by Dentacoin, which actively seeks for users' opinions on dental health topics and thus gathers valuable market research data. In return, users get rewarded with Dentacoin (DCN) which has a real-world value and can be used for paying for dental services, dental assurance fees in future, or it can be stored and exchanged to other currencies, expecting future value multiplication.
DentaVox is the new platform for questionnaires on a variety of Healthcare topics. The questionnaires are divided into 4 categories, depending on their length – 8, 15, 30 and 100 questions long. Each questionnaire has a maximum amount of Dentacoin reward, as well as timing, calculated on the basis of average reading time during exams. In addition to that, each questionnaire contains honesty concentration checking questions, aiming to check the attention of the user. Thus, the system ensures that each user is focused on the questions and answers to the best of their ability. There are no right or wrong answers. It is all about valuable, much-needed and influential OPINION, which users get rewarded for.
As a user-centric concept, Dentacoin aims to bring efficiencies and improvements in the dental industry through bringing the power to the hands of the people. All Dentacoin tools target a different aspect of the dental industry. DentaVox asks for people's opinion on general and some more detailed topics regarding their preferences and experiences. There is a great potential for companies to get relevant answers in regards to newly developed products and services BEFORE offering them to the public and wasting money on marketing and distribution. There are countless opportunities for companies to create more user-friendly products and improve their user experience, based on real market data. Dentacoin team works on developing concepts for companies from the industry and will work closely to offer custom solutions in the following months.
A simple question on DentaVox Platform would be "How likely are you to consider small monthly fees for larger dental treatments?"or "Would you consider wearing ceramic braces?". For their opinions, users are paid with the custom Dentacoin token, created specifically to serve the Dentacoin Network through the tools functioning within it. At the moment, there are over 7500 people globally who own Dentacoin tokens and the price per single coin is around 0.00008 USD depending on the exchange platform trades.
Dentacoin is the new way to manage dental health.
Dentistry is a highly fragmented market, which is relevant to everyone. The industry itself is in the hands of 1.6 million dentists globally, all working independently, forced to think on short notice by the current system of tariffs, settlements and insurances and unable to achieve cost efficiency.
And if industrial problems, as the ones mentioned above, may sound distant at first, they reflect strongly on everyone's daily life. Studies show that more than 90% of all dental problems can be prevented with regular check-ups, proper oral care, and nutrition. But due to high costs, 80% of the world's population cannot afford high quality dental treatment.
This is an ideal use case for the Blockchain technology to be applied. Dentacoin aims at providing an industry-centric solution with the main purpose to improve dental care worldwide and make it affordable by reducing the costs for all market participants.
The upcoming introduction of Dentacoin Assurance, the revolutionary insurance-like model, will provide a full-circle experience for clients seeking high-quality dental treatment, preventative measures, and long-lasting dental health.