Busting the Myths about Dentacoin
Dentacoin, the new Ethereum-based token designed for the Global Dental Industry, launched its Public Presale on 1st of July 2017. As per now (4/7/17) more than 1000 single contributors have supported the mission of revolutionizing Dental Healthcare by giving the power to the hands of the people.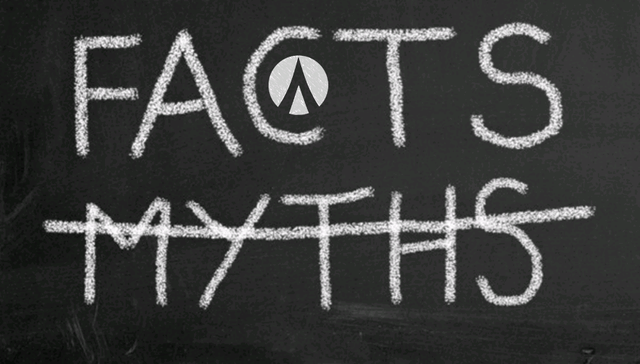 Along with all the international support from the ones who realize the utter importance of the innovative Dentacoin's concept, subjective claims about Dentacoin being a scam also appeared.
First, we would like to assure you that we understand everyone's concerns. With so many proven scams, it is not easy to trust any project. However, our team has a clear vision how to develop the projects planned, as described in the Whitepaper. In fact, as we have exceeded the critical Presale contribution amount (the red line which you might've noticed on the progress bar on our Presale page), we are starting to develop our pilot project: the Trusted Review Platform. This will be the first tool to attract as users patients and dentists from all around the world.
We will keep our actions transparent by publishing reports about what we have done or intend to do with the funds collected. Each Dentacoin holder will even be able to vote on most of the important decisions regarding the Foundation.
Now to the point: we have seen three main subjective arguments "supporting" the claim that Dentacoin might be a scam. But let us look at them from an OBJECTIVE point of view.
Myth No1: Dentacoin is not based in the Netherlands.
Dentacoin Foundation is based in the Netherlands. Here is the correct address of the Foundation's office: https://drimble.nl/bedrijf/maastricht/36805548/dentacoin-bv.html (Please, keep in mind that there is a wrong address circulating on the Internet which we have already required to be corrected: http://www.oozo.nl/bedrijven/doetinchem/wijk-02/overstegen-west/1448910/stichting-administratiekantoor-dentacoin). Yes, it is a building with a lot of offices inside. How does our team consisting of 120 people work there daily? It's easy: we just don't.
The Foundation is based in the Netherlands as the Dutch legislation is modern and crypto-friendly. Just as simple as that. But in fact, our core team is based in Germany, Bulgaria, South Africa, Russia, United Kingdom, Australia and we have advisors from different countries around the globe.
In today's digital world, are we really still talking about national borders being an obstacle for a successful team work?
Myth No2: The total Dentacoin supply is insanely big.
Probably. But only if we look at the nominal value without considering the reasons behind. In fact, if we consider the reasons, we will understand that this amount is absolutely required. Let's recapitulate why we have premined 8 trillion DCN:
Global concept – in order for a currency to be recognized as global, a bigger amount of coins should be created. We have calculated it as equivalent to 5% of world's money.

40% of all coins are reserved for EARNING through the Dentacoin tools. Our value-generating distribution is based on the idea of rewarding each individual who works towards supporting the mission of Dentacoin: to improve dental care worldwide and make it affordable.
Let's look at one simple example: A dentist invites a patient to share his feedback through our Trusted Review platform. The patient has his voice heard, gives honest opinion and feedback, has freedom to choose, has strong influence on the service and treatment quality, and gets rewarded for these value-generating actions. The dentist receives access to up-to- date valuable market research data, qualified patient feedback, opportunity to improve service quality, creates loyal patient community, and gets rewarded for his willingness to improve upon the received feedback. Win-win.
We need coins that will serve the developed tools for a long period of time. Decades, not months.
And again, Dentacoin is a long-term concept. That's why we will distribute only limited amount of coins each year. The amounts are already locked in contracts: https://github.com/dentacoin/Dentacoin/blob/master/ICO%20time%20lock/DCN%20TimeLock%20addresses.pdf
More on this topic "Why did we premine 8 trillion Dentacoins" here.
Myth No3: Dentacoin's Founder is a phantom.
Everyone can reach to each member of our team upon desire. There are no phantoms; just professionals developed in their fields of expertise and at their location around the world. The fact that we have many doctors in the team behind a project, aimed at improving dentistry, should not be surprising, shouldn't it? This is not an image-creating feature; it is a requirement if we really want to make a change in this field.
Now to the Founder: Apart from being the Founder of Dentacoin Foundation, Prof. Dimitrakiev, PhD, is a highly respected University lecturer with more than 27 years experience in Technical analyzes, Financial markets, Navigation systems. He is a Member of the IEEE Computational Intelligence society, EADM and Union of Automation and Informatics. Below are some scientific proofs of existence:
– Profile at the Naval Academy: http://www.naval-acad.bg/en/archives/resume/dimitar-jordanov-dimitrakiev
– Profile at Varna University of Management: http://www.vumk.eu/en/lecturer/15-доц-д-р-инж-димитър-димитракиев
– Scientific works at ResearcherID: http://www.researcherid.com/rid/E-3595-2012
– Scientific works at elibrary.eu: https://elibrary.ru/author_items.asp?authorid=633405
– Scientific works at Scopus: https://www.scopus.com/authid/detail.uri?origin=AuthorProfile&authorId=35608183100&zone=
Here we intend to put a full stop for now. Or a comma. It all depends on you. What else would you like to know about us? We are always here to answer. Just leave a reply below.