Jaylife delivery foods
I was really tired after work.
I felt quite hungry so I looked up to delivery apps and chose pork with vege
It took about 40min to reach to my house.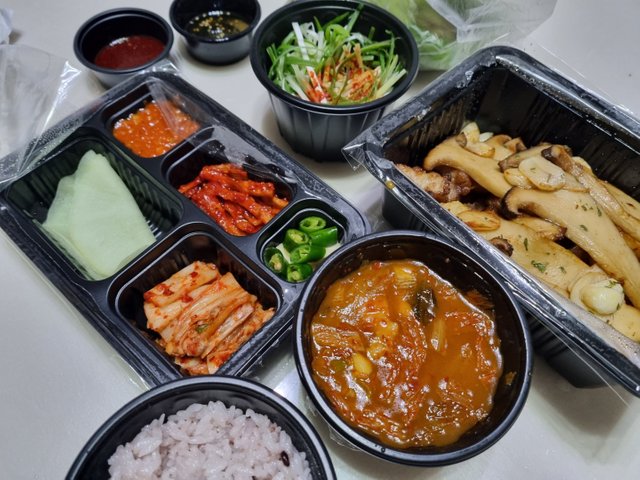 It cost 12000won including delivery fee (total cost about 10$)
The amount of pork and vege were too much for me.
After these foods arrived to my home, I noticed that I didn't have a beer...
I was too tired and lazy to go store to get beer.
Felt quite sad but after having those foods I got better! foods were amazing ~