I will delegate 6000SP to 12 "real minnows". WHY? Because, I Feel Blessed!
I Feel Blessed!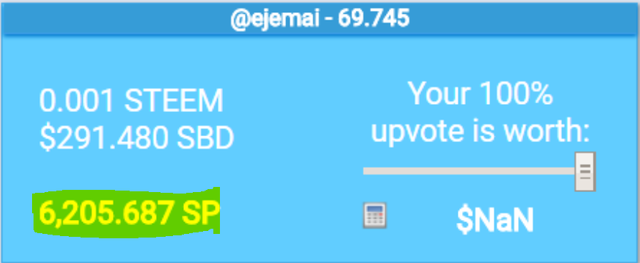 ---
This is going to be real quick and short!
---
I started out on Steemit as a minnow and now, I am what is known as a Dolphin. How is that calculated?
Let's do the math.
Rep Score: 69.745
Steem Power: 6,205.687
Mood: Feeling Blessed!
---
Coming this far on Steemit didn't happen by magic or fluke, it happened because love, work, dedication and supports were applied.
I feel blessed having the one blessed opportunity to meet some very amazing Steemians who impacted by life in more ways than one and it is because of their love and support that I can even be thinking of doing this giveaway.
Giving
I want to gift 12 "real minnows" with the SP I have and that means, I will be delegating 500SP to 12 Real Minnows (not bots) for a period of 30 days so that, they can grow their Reputation and also be able to use their delegated SP to bring some good to the community.
Looking at the platform, I see there are lots of users with less than 100SP but in them, they have what it takes to do some good. So I asked myself, what will 500SP do for these individuals if they have it?
Well, I didn't get to answer that yet and will find out from their responses.
---
How to.
Let's get down to it. If you are a minnow with less than 100SP, then this is for you.
Just reply in the comment section WHY you think you deserve to get a 500SP delegation from @Ejemai.
Participants MUST resteem this post. (edited.)
Eligibility must be a "real minnow" with 100SP or less.
Winners will be judged by @Ejemai and @Mosunomotunde.
This groove is open during the period this post is live and delegation will be done on the 4th of May 2018.
---
I wish I could give more.
---
So there you have it, 12 "real minnows" with 100SP and below will receive 500SP delegation from @Ejemai after being able to convince the community WHY they deserve it.
---
Make the world a better place for someone today!