DEGO.FINANCE: A GENUINE DEFI PLATFORM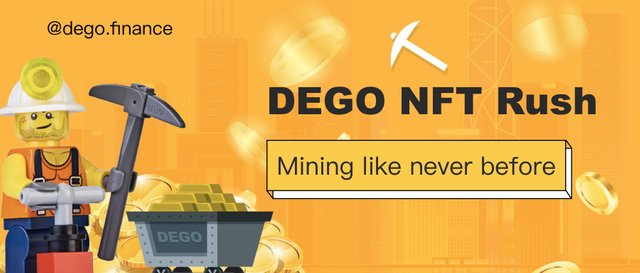 Introduction:
The financial industries has risen to challenges faced with curtailing the exuberance raise of cryptocurrencies. It is observed that both entity shares similar purpose. Payment for exchange of services. The current trend shows that more visitors(traders) and investors are expected as the demand for cryptocurrencies are on the raise as a means of replacement of fiat which we all know is centralized. As the trend increases, there are new trends hitting up the crypto era: DEFI(decentralized Finance). Although this is not New to crypto but we are currently facing a swift Boom in the defi sector just like the good old days of ICO.
So what is DeFi known as and why is it so powerful? And isn't all of crypto decentralized finance, anyway? Sort of. The DeFi movement refers to a specific genre of financial product that champions decentralization above all else, and uses lucrative incentive mechanisms to encourage investors to play along. it involves platforms that offers services like Lending, borrowing, trading staking, etc of various different cryptocurrencies. Also offers lucrative incentives for investors. New methodology introduced in the defi sector includes free gems(collectibles). these platforms are decentralized meaning that the creators of these protocols have devolved power over their smart contracts to the community. One unique project that offers a quality and different aspect of DEFI is DEGO.FINANCE.
ABOUT DEGO.FINANCE.

DEGO Combines the entire defi services that can be obtained from multiple defi platforms into one formidable platform. A platform where users can borrow, lend, trade, mine and earn collectibles. DEGO applies a modular design. Modularity refers to the combination of various elements of the product to form a subsystem with specific functions by combining subsystem as a universal module with other modules to create a new system with multiple functions and performance. A question that bothers every defi investors is about audit, Dego.finance platform has conducted a successful Audit which can be found here; https://github.com/dego-labs/audit
FEATURES OF THE DEGO PLATFORM:
STAKING, DEGO DAO,GOVERNANCE, DEGO NFT, NFT AUCTION , MINING POOLS , DEGO SWAP, etc.
some of the benefits of using the DEGO Finance platform are highlighted below:
Staking: The staking process offered by Dego is different from the normal features offered by other Defi platforms where whales and huge investors carter away the profits leaving stakers with little funds to count their loss or earn little percent of the reward. to solve this issue, Dego will create a staking platform with adjusted liquidity mining.
Daily output per user = Daily output of the mining pool * POWER / Total POWER POWER = Staked LP token amount * Coefficient of correspondence.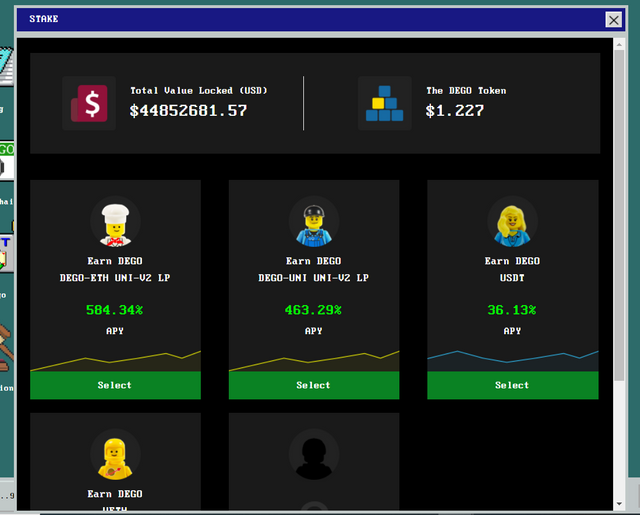 DEGO NFT: these are rewards for utilizing the Dego platform, users earn NFT Token either by minting or by mining using Dego . the rewards earn are randomly selected from any of the following, BRONZE, SILVER, GOLD, PLATINUM, DIAMOND, KRYPTONITE.
DEGO DAO: The autonomous system of the Dego platform gives everyone the permission to participate in voting process. token usage in the dego platform must be approved by the community. the development of this project will be sincerely conducted in the best interest and decision of both the community and the developers. dego will provide modalities on how the project will elect holders of the multi-wallet and other delegates to sees the affairs of the project.
DIVIDENDS: When a user transfers DEGO token, 2% trading fees of transferred amount will be deducted, 1% of fees will be directly burned, the remaining 1% will be transferred to the Dividend Pool.
20% will be used for rewarding volunteer developers
40% will be injected into NFT auction pool
40% will be used for following-up modules
TOKEN ECONOMICS: The dego token is design using the Ethereum blockchain with the following details;
Name: DEGO Finance
Token Symbol: DEGO
Network: Ethereum
Spec: ERC20
Precision: 18
Smart Contract Address: 0x88ef27e69108b2633f8e1c184cc37940a075cc02
Token Allocation
.Total Supply (100%): 21,000,000 DEGO
.Liquidity Mining (80%): 16,800,000 DEGO
.PreSale & Whitelist (10%): 2,100,000 DEGO
.Uniswap Liquidity (5.25%): 1,102,500 DEGO
.DEGO DAO (3.75%): 787,500 DEGO
.Airdrop (1%): 210,000 DEGO
For more details on token circulation, visit the site below: https://api.dego.finance/supply/dego
CONCLUSION: with sudden raise in DEFI Platforms, most offered humongous and unachievable APY just to attract investors to utilize their platform. most end up liquidating and stealing users funds. Dego has come to offer a suitable all in one defi platform with a genuine purpose to build a true Decentralized financial platform where users can benefits properly.
For more information, VISIT:
WEBSITE: https://dego.finance/home
TELEGRAM GROUP: https://t.me/dego_finance
TWITTER: https://twitter.com/dego_finance
MY PROOF:
https://bitcointalk.org/index.php?topic=5272474.msg55124816#msg55124816
USERNAME: Bayangelo.