DPS #1 | Peter Jumps the Gun on Bitcoin Price Prediction; Quickly Eats Balls
Peter Schiff once again jumps on the anti-bitcoin, anti-crypto, propaganda, bandwagon. He loves to hype up the negative news, and feed his followers uneducated, false, and biased information.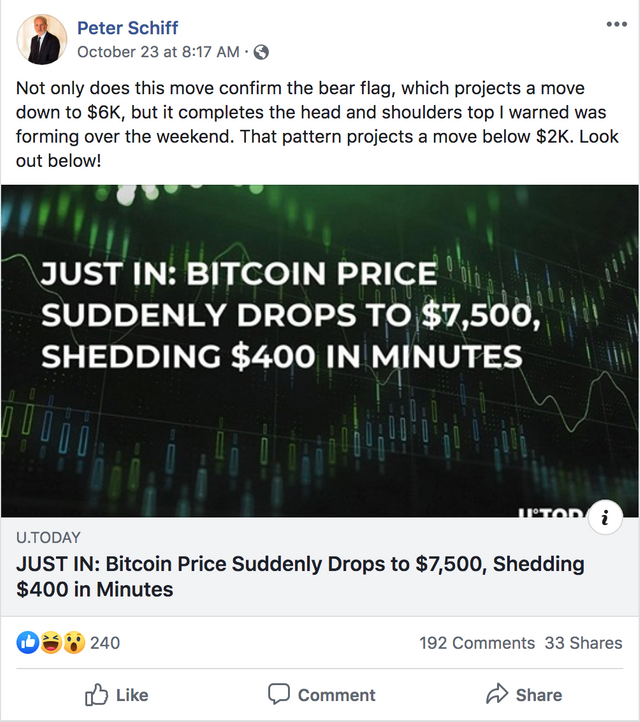 This was posted to Peter Schiff's Facebook page on 10/23/19 at 8:17 AM. By 10/25/19 at 8:54 PM Bitcoin was already back to an average price of $9977.27. So, as usual, Peter jumps the gun on the negative, bearish, propaganda and mockery, and once again, he's been made a fool.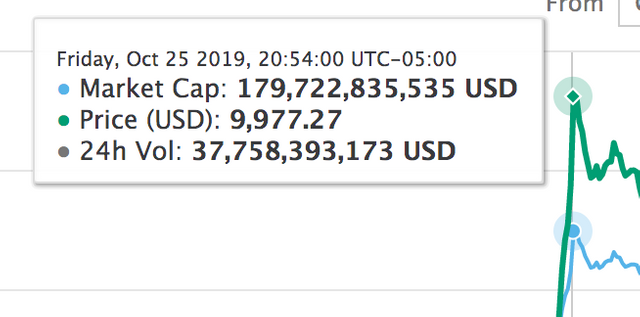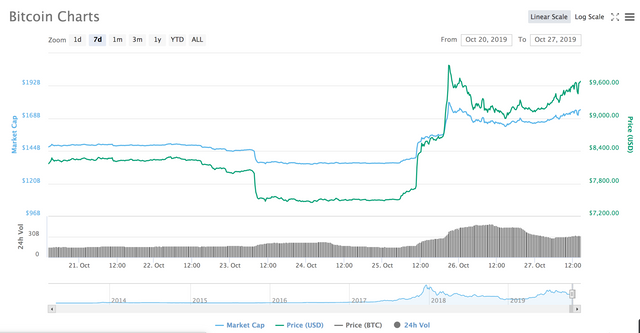 Get your Steem account instantly for only $5 by clicking here now! Follow @peterschiff DFP on Steem and earn cryptocurrency rewards today!
Until next time, this is Deflating Peter Schiff!
Sources:
https://www.facebook.com/PeterSchiff/
https://u.today/just-in-bitcoin-price-suddenly-drops-to-7500-shedding-400-in-minutes?fbclid=IwAR1iIkRco0LroQZco06FfAQ9y-Q17v_wIEe0B0Ll1ZhaKz48uDA5LZzRclA