UniDApp - A Fully Decentralized Trading Platform
About UniDApp
High professionals develop UniDApp as a competent decentralized trading medium with advanced features and tools that are only available for centralized cryptocurrency exchanges.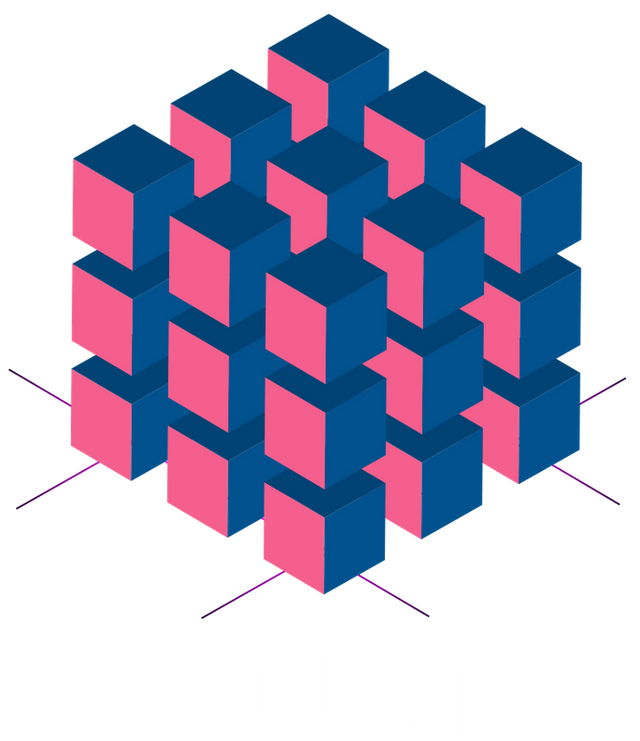 UniDApp is a fully decentralized trading platform. Following the cutting-edge technology and cryptocurrency based on ethereum's Uniswap protocol, a decentralized finance activity continues to a price-related service to new records. At the moment, Uniswap becomes the first decentralized exchange protocol to exceed 1 billion marks. UniDApp is a decentralized trading platform with the balance filter assets that simplify the interface and maximize the user experience. It is based on the Uniswap protocol with the advanced set of rules that are only available for centralized exchange at the top of the DeFi ecosystem.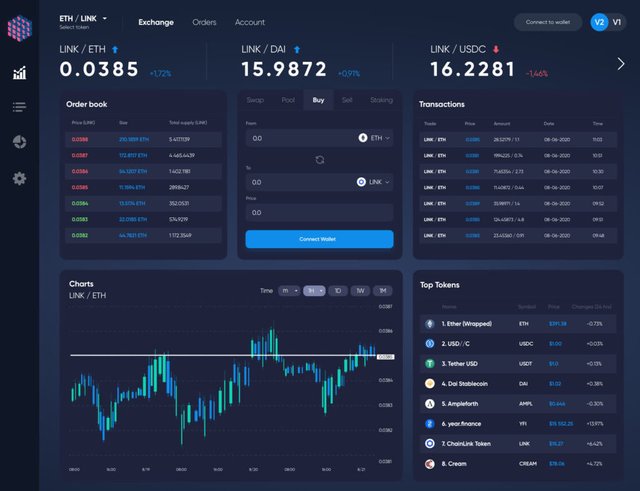 What happens in the centralized cryptocurrency exchanges that the transactions can only be made with third-party interference. No direct transaction is allowed to perform. In contrast, the DEX cryptocurrency exchange enables the traders to exchange their transactions without any need for a reliable intermediate. Therefore, the investors on Decentralized Cryptocurrency Exchanges experiences the freedom for investing. Decentralized Cryptocurrency Exchanges ensures that there will be no manipulation between the price and trading volume. With Decentralized Cryptocurrency Exchanges, users are capable of remaining anonymous in any transaction as per user want.
Along with the technological advantages, Decentralized Cryptocurrency Exchanges dominates the cryptocurrency sphere. It also faces low liquidity and inadequate trading speed. Many users complain about its poor user interface.
Well, there comes the contribution of Uniswap.
Some great features of UniDApp
Simplified interface
UniDApp provides a simplified interface that will connect to Uniswap API. UniDApp users are entirely protected, and they have full control over their assets and transactions. It has a simple interface that even an inexperienced per can also handle its functionality.
Full Security
This platform will allow their user to accept such tools as order aggregation, liquidity chart, planning of sales and forecast, analytics, and casuals automatic notifications. This platform also takes the responsibility of the security and reliability of trading and assets on the priority because it has an audit conducted by Consensys Diligence, which is publicly available.
Smart Contracts
With the addition of Uniswap, smart contracts have become one of the essential components of the entire cryptocurrency industry. It allows users to get extreme tokens without having trust issues, which means that all the transactions are performed from the smart contract without the need for an intermediate or third party.
New Trends In Industry
The new trend revitalized the cryptocurrencies industry. Uniswap that has always been helping us make running based on its ethereum, there is a massive community that still has some queries in their mind about building their strategy? How to monitor the liquidity and price of the pool? How to get the right price? And a lot of questions they are facing. Many of these people discourage switching from traditional centralized exchanges to decentralized exchanges. However, thanks to ethereum's uniswap protocol, it will help eliminate many of these issues when used with UniDApp.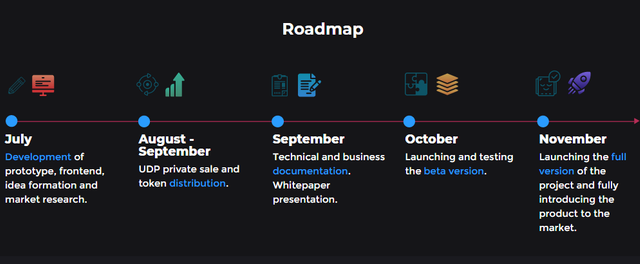 With the unexpected growth and spread of Uniswap, the demand for UniDApp projects is getting higher day by day. Many persons remain discouraged from moving their trading activities from Centralized Exchange to Uniswap because of its platform. The platform design cannot enable their traders to build their strategies, monitor their real-time pool liquidity and price. But, UniDApp, based on ethereum's protocol, has eventually solved some of the issues.
Furthermore, UniDApps is now come up with the simplified interface that will connect it to Uniswap API. The user dashboard is provided to monitor real-time data, price graphs, and the coins' listing of their choice.
UniDApp is providing its services 24/7, which automatically triggered the orders. Providing notifications on the reached price of cousins will help the user navigate the whole market to change their trading strategy.
Token Details And Staking
While talking about the Decentralized Cryptocurrency Exchange, let us have a look at the UDP token. UDP is the trademark utility token of the UniDApp platform, which makes the traders and investors carry out their transactions on UniDApp. These tokens are designed to increase the token price and liquidity. This strategy charges 0.25% in a UDP token as a commission, and from transactions, it will charge a 10% commission, which is distributed to the UniDApp fund.
Staking is as profitable as the trading of cryptocurrencies but without risk. You have to buy or hold some coins to get added to the mining pool. As for profits, the actual profits you can make from staking will depend on how much you invest and for how long.
Token holders can choose between different staking pools when they are locking their tokens. User can reclaim their tokens and accumulate rewards at its full maturity, but can also have the opportunity to withdraw earlier only if they want to unstack.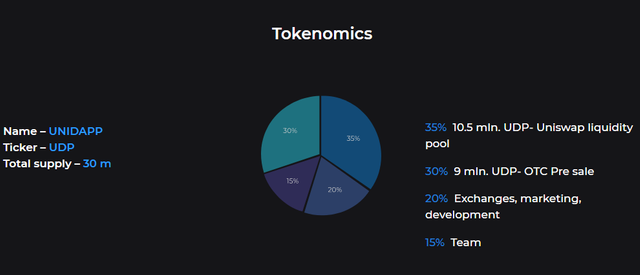 Conclusion
UniDApp is a fully decentralized trading platform. Following the cutting-edge technology and cryptocurrency based on ethereum's Uniswap protocol. Millions of people worldwide are using the ethereum to build and participate in a new economic system that is powered by code and setting new standards for financial access and opportunity.
Uniswap's usage has overgrown that it is taken over the top spot among fee payers on the Ethereum network, where most of the DeFi development is taking place.
About DeFI
Defi is the traditional investment platform where you will find various DeFi products, including savings and checking accounts, loans, insurance, and any service that a bank or any financial institute can provide. Investors find DeFi as an appealing platform to lend their crypto assets on their platforms; they will get interested in return.
Decentralized financial exchanges are cryptocurrency exchanges that operate without a central authority, allowing users to transact peer-to-peer and maintain control of their funds. Decentralized financial exchanges also reduce the risk of price manipulation, as well as hacking and theft, because crypto assets are never in the custody of the trade itself.
Ethereum-based games have become a widespread use for decentralized finance because of their built-in economies and innovative incentive models.
For more detail and quick updates follow the UniDApp social media channels.
Website: https://unidapp.app/
Twitter: https://twitter.com/UniDApp
Telegram: https://t.me/unidapp
Medium: https://medium.com/@unidapp.project

Author:
Telegram: @diljan001
Bitcoin talk forum: https://bitcointalk.org/index.php?action=profile;u=1039087
Twitter: https://twitter.com/humayunpaki