New technology and high volatility have no doubt attracted many investors and businesses to the crypto space.
Adoption is gradually increasing and smart business owners are exploring ways to use this groundbreaking technology to improve their businesses. However, numerous cryptocurrencies have sprung up and keep increasing with various goals, each aimed at solving various problems in almost every aspect of life. These cryptocurrencies need to be easily accessible to everyone.
For adoption to be massive, cryptos need to be easily exchanged among users in a secure, scalable and transparent manner.
Many crypto exchanges have tried to fill these needs but most of them are still found lacking in important features. Basically, there are two types of crypto exchanges available — centralized and decentralized.
Centralized exchanges have an edge over decentralized exchanges only when compared to experience and years of practice.
But centralized exchanges face great risks especially because of their centralized nature. Centralized exchanges are the honey pot target of hackers because they hold the funds of users.
They also face jurisdictional sanctions and political risks posed by the stance of various countries on cryptos. Decentralized exchanges on the order hand embraces one of the main goals of decentralization. They do not hold user funds on their wallets and they provide an equal space for traders to trade directly with each other.
They also protect user data and do not hold user funds on their own wallet.
A decentralized exchange offers better options to traders at lower risks and will most likely be preferred by new users looking to explore blockchain and cryptos.
DEEX Exchange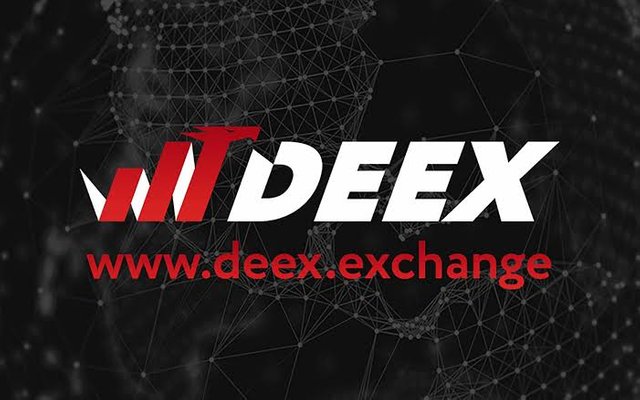 Deex is a decentralized crypto trading platform that seeks to eliminate the limitations most crypto exchanges possess.
To achieve this, Deex exchange is built on the bitshares blockchain platform. With time Deex exchange will be moved to it's own engine
in Bitshares with it's own nodes too.
The main goal of deex exchange is to make the exchange very convenient for traders both new and experienced. Deex does not stop at being a crypto exchange. In time, Deex will be an ecosystem that provides convenient trading,safe conduction of ICO, crypto debit cards, API for integration of third party applications and a platform for creating decentralized blockchain systems. Most decentralized exchange have been found to possess an interface that is not user-friendly for newbies or traders used to centralized exchange.
Deex provides better solutions by offering an easy-to-use GUI, compatibility with most modern browsers, a desktop application for trading, mobile apps for Android and IOS, detailed and constantly updated documentation, real time trading, 24-hour technical support, a large number of trading pairs, 2-factor authentication for high security, low trading fees, a wide range of trade indicators, trading robots to ensure constant making and filling of orders, crypto debit cards, high liquidity for high volume trading, a hardware crypto wallet for cold storage of cryptocurrencies and tokens and many other services.
Conclusion
Basically, DEEX exchange is secure, reliable and very convenient for everyone to use, including newbies. Being built on Bitshares, users have unique usernames which is easily understood and less complicated than other blockchain platforms. The DEEX exchange is already up and running. It is pretty easy to sign up too.
The team behind this exchange is very dedicated and transparent too.
For more information on Deex, kindly visit
https://www.deex.exchange
https://t.me/deex_exchange
https://www.youtube.com/channel/UC5oYUk9QC4kbM5ZBpodOUcQ