Where Science and the Humanities Meet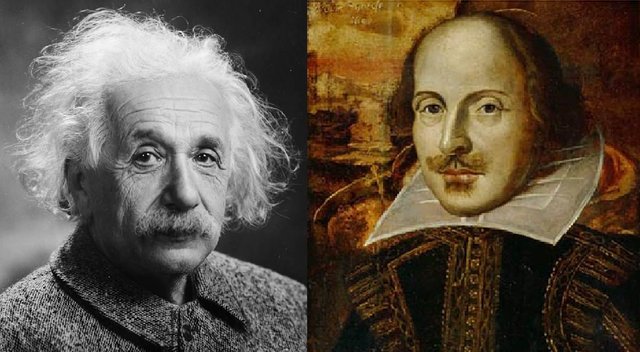 With @SteemDeepThink kicking off this week, I will start off our chain of posts with some reflections on the nature of science and the humanities. Whether you agree with me or not, I hope I will have challenged you enough to think for yourself. (A shout-out to both @SteemSTEM and @SteemDeepThink!!!)
I was recently introduced to the work of Fritjof Capra, an Austrian-born American theoretical physicist. (Wow. That's a mouthful.) He became well-known back in 1975 with his bestseller book, The Tao of Physics, which argues for the necessary entanglement of science and mysticism. While many scientists and poets would argue for a clear and definite separation between the two, Capra works towards a reconciliation. And not just a begrudging handshake between the two, but an intimate and inseparable unity.
Capra says, "At the very beginning of my encounter with Eastern traditions, I was very threatened myself... I found it threatening to leave rational thinking, the analytical mind, the kind of world I have grown up in and that I have been educated in, and try to transcend this world in meditative experience. That is something threatening to someone who does it for the first time. And so many physicists are threatened by the main idea of having their very dear theories compared to mystical traditions." (link)
Capra believes that the rise of modern science has created an artificial division between fields of study, leading to the traditional distinction we make between "science" and the "humanities." We separate the things we can study and quantify and replicate from the things that inspire and awaken and animate. We divide things into (supposed) categories of "subjective" and "ojective." According to Capra, this paradigm is false.
Painters, Dancers, and Mystics
There is an extremely interesting YouTube video of Capra, not long after the release of The Tao of Physics, where he engages in a stimulating debate over the role of science in determining the meaning of life and consciousness.
"Arthur M. Young and Fritjof Capra - Institute for the Study of Consciousness"

Capra (seated in the middle of the video) wants to emphasize that science is a perfectly valid and vitally important form of inquiry - but it is not the only form, or even the best measuring stick for other types of questioning. It isn't just biologists and chemists and physicists - but painters, dancers, mystics, and philosophers - all have equally valid forms of inquiry. Just because it can't be "objectively" proven (if there is such a thing - another day, another post) doesn't mean it isn't true.
Early on in the conversation, Arthur Miller challenges this view saying, "You might have a great difficulty getting agreement among the poets... The difficulty about getting opinions from these other areas is that they are not, the way science is, subject to this agreement. That's really one of [science's] most powerful assets."
In other words, because of the empirical nature of science, anyone can replicate an experiment at any time with the same environment and variables and come up with the same results. It is not dependent on the bias or judgment of the scientist; its truth lies outside of the scientist. On the other hand, for the poet or philosopher or mystic, truth lies within and is dependent and integral to the person itself. This kind of truth may not (and probably cannot) be agreed on. In Miller's opinion, this is a weakness.
The Limits of Universal Agreement
What if this is an assumption we make from a false (but pervasive) paradigm? We have held up this "universal agreement" as the ultimate standard for truth. That only things that are true for all are True. And so the scientists become the experts, as they are the ones that can bring universal agreement to the things they study.
Capra states: "For example, when government wants to ask some experts about a political decision, they would invariably ask scientists. They would not ask poets - but they should, to get a broader spectrum of human experience."
There is something that the poets bring to the table that is vital to understanding our place in this world. The experiences they bring are important enough to be on par with the scientists. Not "better than," but equal. The fact that the poets cannot agree - perhaps this is a strength! Think of the limitless facets of life that are exposed when many disagree!
For those feeling a little uncomfortable with these bold statements, it is important to know that Capra is definitely not dismissive of science. He is a scientist himself! He sees the absolute necessity of having clear and definite conclusions for many of the challenges we face in life. His main point is: don't dismiss the other side, the non-scientific approach to inquiry. Science has as much to learn from the humanities as the humanities do from science.
Take some time to challenge your thinking and watch even just a few minutes of this video. (The whole thing, though, is very interesting!)
---


Come join us on Discord! https://discord.gg/7qyarFD