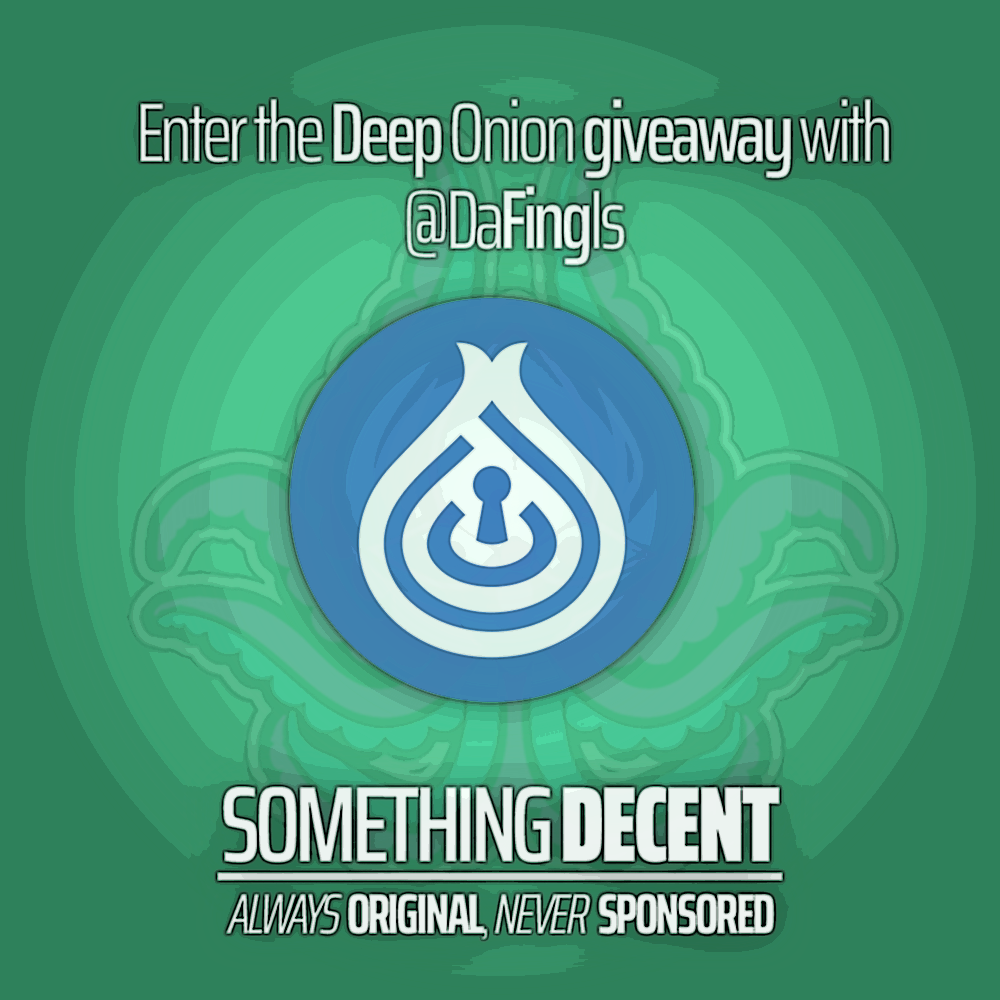 To keep momentum going on the Something Decent website I have decided to create a little section to separate giveaways from the airdrop and bounty sections. For this section I will be posting crypto related competitions which do not require any financial input to enter (as is the rules of Something Decent).
As anyone who already follows me will most likely know, I am currently conducting a giveaway of my own through my Twitter account (@DaFingIs), and will continue to conduct future giveaways in the same manner.
For my Twitter giveaways all any of you have to do is simply follow my account and stay following me. At the end of the giveaway period I will randomly select one of my followers to be the winner and then ask for their public wallet address.
As mentioned in the title of this post, the current prize for one lucky winner will be 1 Onion. In case you do not know, Onions are the currency of anonymous cryptocurrency Deep Onion and, in my honest opinion, they will very likely see a value in the range of $100 USD by the end of the year and they have already seen an all time high of over $20 USD.
Anyway, that's enough rambling on, full details of my giveaway are below! Enjoy!
Platform:
Deep Onion
Prize:
1 $Onion
Number of Winners:
1
Giveaway Expiry:
At 1,000 followers or 28th February 2018 (whichever is first)
Task
Required
Link
Follow Twitter
Yes
@DaFingIs
Please remember that this article is not to be taken as any form of investment advice and that you should do your own research before investing your hard earned cash into anything.