There is so much going on in this project that I wanted to start following up on some weekly news and statistics in something of a blog format which I hope you will enjoy.
As most of my readers now I have been interested in the DeepOnion project for a while and thought it might be fun to start a weekly update going on what is happening with the project and what it is about.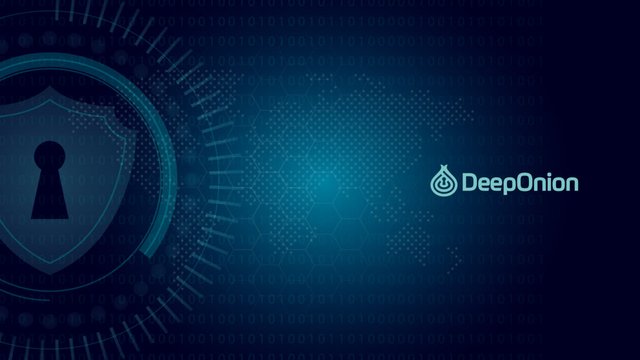 What is DeepOnion?!
"DeepOnion is a cryptocurrency that is natively integrated into the TOR network and ensures anonymity of the users by hiding their IP address to the other nodes. It is a combined PoW and PoS coin with most of the coins being "pre-mined" and distributed through AirDrops and Bounty campaigns"
Where can you buy/trade DeepOnion?
DeepOnion is mainly traded at: Cryptopia and KuCoin.
---
DeepOnion Weekly update - 2018 Week 6​
Releases
A Desktop Wallet update was released this week where the latest TOR protocol upgrade (0.3.3) has been implemented, DeepOnion Wallet is now integrated With OBFS4 and MEEK. For more information how to integrate OBFS4 with the DeepOnion wallet please check
DeepOnion OBFS Guide
With the China FUD going around there is at least good news from DeepOnion. Their latest wallet release has shown a successful sync in China by integration with MEEK. If you want to know how to set-up MEEK and OBFS check out this thread: DeepOnion V 1.5.5 Dv Comes With Obfs4 + Meek (for China)
And if you want to see the proof of official wallet sync in China: DeepOnion Meek Integrated Wallet Syncing In China
Upcoming
The release of the Android Wallet and the DeepVault Web applications are said to be near at hand and this is something I am personally looking forward to. At the last Live Q&A the first transfer, using the DeepOnion Mobile Wallet, was sent successfully.
Next.Exchange is working on adding DeepOnion and will go live soon.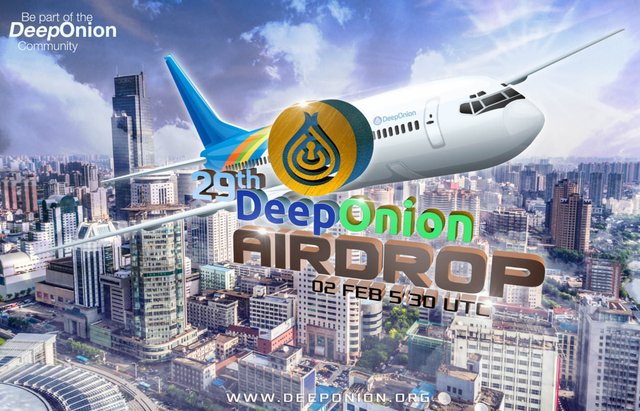 AirDrop
The 29th of 40 AirDrop was delivered this week giving out a total of 242 500 $ONIONs to 843 people. If you want to know more about the AirDrop statistics check out, DeepOnion 29th AirDrop Statistics.
Since DeepOnion is currently doing AirDrop (still a chance to join) for another 10 weeks the coin supply and market cap on CoinMarketCap is not always up-to-date. They actually made an update today so the circulating supply should be correct in the near future.
In order to always get a correct view on the circulating supply and amrket cap the DeepOnion team has updated their Webpage to include the current Circulating supply. Check out DeepOnion Homepage to see this. At time of writing this:
ONION: $4.61173
Market Cap: $44,939,405
Circulating Supply: 9,744,587
Estimated CMC Rank: 207​
Price Recap
To end with I will try to follow up on price movements for DeepOnion and BitCoin. I will also include CloakCoin and SpectreCoin since both are privacy coins around the same market cap as DeepOnion so it might be of interest to look at some developments going forward.
Yesterday - 6th of Febuary
BTC - 7000$ -1.2%
DeepOnion - 3.44$ +8.6%
SpectreCoin - 1.38$ +0.5%
CloackCoin - 7.39$ - 6.2%
Today - 7th of Febuary
BTC - 7711$ +24%
DeepOnion - 4.61$ +64%
SpectreCoin - 1.75$ +42%
CloakCoin - 8.69$ +40%​
Information taken from CoinMarketCap
It seems as if DeepOnion is one of the strongest "bouncers" today and is rebounding strong. The ATH was at $20 so there is still plenty of room for further gains if/when the crypto market sentiment turns around.
For more information on DeepOnion check out:

DeepOnion Homepage
DeepOnion Whitepaper
DeepOnion Community Forum
DeepOnion BCT ANN Thread
Join DeepOnion AirDrop
Disclaimer: I am no financial advisor so you should always do your own research before choosing to invest in any project