Deep Onion is a hybrid cryptocurrency that uses proof of stake (PoS) and the X13 proof of work (PoW) algorithm. It is natively integrated within the TOR network and ALL connections are made over the TOR network. Your Anonymity is guaranteed! Genesis block, premined coins, breakdown; 70% will be air-dropped to the community, while 20% will be used for bounties, rewards and other promotions.

To receive free airdrop of DeepOnion, kindly do the following
Update signature with that fits your membership level https://deeponion.org/view_signatures.php
Apply at deeponion.org/apply.php
After you have applied, you can check your status at: deeponion.org/check_status.php
Registration will be based on bitcointalk.org account.
The following rules apply:
All airdrop coins are yours and you decide what to do with them. There will be no 90% holding rule any more.
In order to qualify, you must be a member of bitcointalk.org, at least at Jr Member level, registered before October 1, 2017. You must wear DeepOnion signature during the course of all airdrops.
You must be a member of the deeponion forum (deeponion.org/forum).
You must post at least 5 messages in bitcointalk.org and 3 messages in deeponion forum each week (minimum posts 50 characters, off-topic section not counted). Failing to do so will disqualify you from the current airdrop, but your account will not be banned.
Distribution will be based on the ONIONs you have in your account, you must have at least 100 ONIONs to qualify.
All coins you have will be freely tradable, including the ones you receive from airdrop. No more 90% hold requirement.
You are allowed to change your ONION address, but only one address per account. Furthermore, only the balance on this address counts.
You must add your BCT ID to your signature by replacing the XXXXX with your Bitcointalk User ID
There will be one distribution day (24 hrs) per week for airdrop. During that time you should not move your coins. Any account found moving away coins will be disqualified for the airdrop. Account where the balance increases during the day are OK, but the earliest detected amount (thus the smallest amount) will be used as the base for distribution.
HOW TO POST IN BTC TALK?
I made an article in spanish that you can check out translating it so you wont get banned in btctalk
https://deeponion.org/community/threads/como-postear-en-btc-talk-y-no-morir-en-el-intento.3499/
If you want to know what is coming next, you can check the roadmap with all the things that is about to happen!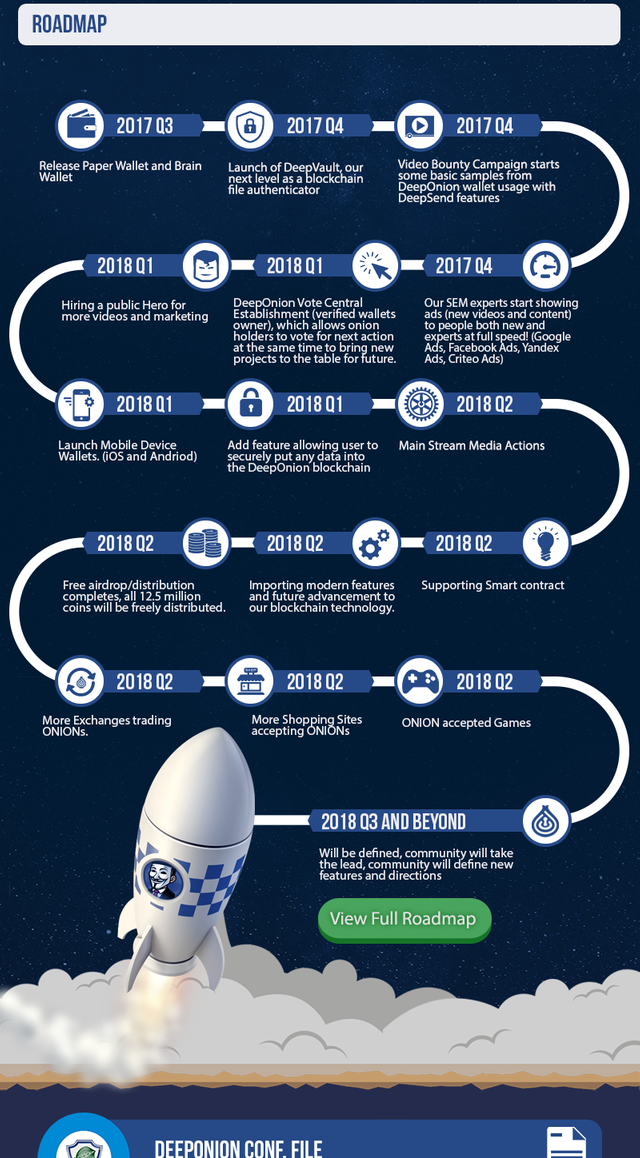 Check also my last post where you can find all the features of this coin.
https://steemit.com/deeponion/@juli50/features-of-deeponion
I hope you like the coin and join our community!
deeponion.org/community/