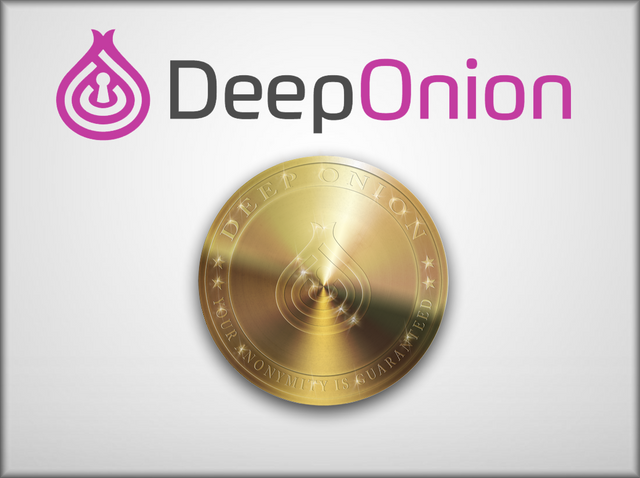 Without much ado, DeepOnion has come to stay. However, in spite of the huge potentials that has been demonstrated since the first airdrops and listing on Nova Exchange, it is quite surprising to have potential investors still exhibiting skepticism towards this innovation. This is quite understandable based as the doubts are based on familiarity with bitcoins and other existing altcoins.  No doubt, bitcoin is a pioneer in the digital currency space with a huge market share. This defines the authority wielded by bitcoin in the cryptocurrency market. But, how mighty is the bitcoin with several loopholes in its system? Here are 8 reasons why DeepOnion is better than bitcoin:  
Transaction Confirmations    
Well, if you are new to cryptocurrencies like bitcoins you might not be interested in talks relating to block size. But I believe the time it takes for your transactions to confirm will interest you. This remains a big headache for crypto-investors on the bitcoin network. On average, block confirmations on the bitcoin network takes up to 10minutes. In fact, some users have had to wait up to 4hours for a transaction to confirm. This is a problem, especially during peak transaction periods when lots of transactions hit the network. Although, paying higher networks charges to fast track confirmations especially for outgoing transactions is possible, the desired results are never guaranteed. This huge challenge is eliminated with DeepOnion which guarantees instantaneous confirmations. It is also guaranteed that it will get better in the future with the upcoming DeepSend feature which can comfortably accommodate the difficulties of a bigger blockchain.  
100% Anonymity  
Bitcoin transactions are not completely anonymous. Definition of anonymity in bitcoin context is that wallet addresses aren't linked to names and personal details. However, origin of transactions can easily be traced with computer IP addresses which are not hidden from hackers. DeepOnion on the other hand addresses this issue with the TOR anonymity network which enables 100% anonymity. This means you can carry out transactions without making your original IP known to anyone who might be interested in playing a fast one on you. So, with DeepOnion, your anonymity and security is assured at the same time. The invisibility conferred by the TOR network also ensures transactions remain untraceable by any legal or illegal body. The upcoming DeepSend feature will further enhance this.  
Secure Plugins for Online Stores  
If you're still skeptical about the acceptability of Onions, here is news for you. Plugins to accept Onion payment methods on online stores are expected to roll out by Q4 2017. This is quite remarkable for a digital cryptocurrency that is barely a few weeks old. Also, users will be able to receive actual payment for goods directly into Onion wallets. The plugin is also expected to carry the anonymity feature as well and run on the WooCommerce platform. This plugin will add more features and functionalities as the community expands. On the other hand, while bitcoin is already being accepted at several online stores, transactions using the available plugins remain traceable and can be violated.  
40 Rounds of Free Airdrops 
In case you are unaware, DeepOnion is the future of cryptocurrency. Currently, bitcoin trades close to $4000; this is an indication that bitcoin has reached an advanced state of evolution. It is always beneficial to join a cryptourrency network at inception in order to enjoy good profits in the long-run. The DeepOnion development team is currently implementing 40 rounds of free airdrops which will see a total of 12.5million onions distributed. This will create an avenue for early adopters to profit greatly in future from owning some Onions. DeepOnion is listed on Nova Exchange and its market capitalization jumped by up to 500% within a week of listing. DeepOnion is one of few cryptocoins to record this feat. This further indicates a potentially good investment for early adopters who will join the train and profit later. The airdrops indirectly increases the value of trading.  
Proof of Work and Proof of Stake Hybrid System  
DeepOnion combines both x13 algorithm PoW and PoS features to make up its distributed consensus system while bitcoin features hashcash PoW i.e. SHA256. Hashcash proofs are used for block generation which results as a form of reward for solving a puzzle. The X13 algorithm proof of work is a much faster and secured modern version which makes the system less vulnerable to malicious attacks. Proof of Stake (PoS) on the other hand, assigns creation of successive blocks randomly based on stake. PoS save time and energy and favors high network security as executing an attack will become more expensive. A combination of both X13 algorithm PoW and PoS as it is with DeepOnion provides extremely strong protection against proof of work attacks. This is unlike the bitcoins hashcash PoW which is open to malicious attacks.  
The DeepSend Feature  
This feature is currently in the beta testing stage and it will function to prevent traceability of transactions which is not covered by the TOR anonymity network feature. In other words, while the TOR feature conceals your IP, transactions can still be seen. With DeepSend, a multi-signature method is enabled to hide transaction routes. Basically, the sender in a transaction will initiate it to the tune of twice the amount which will be placed on escrow. The network then picks a random "mixer" which will send the Onions to the receiver as a mixed transaction which is highly private and secured. The exact amount will then be sent to the receiver and on confirmation of the transaction, the balance with the escrow will be returned to the sender .
New Android and iOS Wallets  
By Q1 2018, Onion wallets for both IOS and android enabled mobile devices will be launched. These wallets will carry features different from traditional bitcoin wallets. The features will include the TOR and DeepSend features to enable anonymity and privacy respectively. Also, with the wallets users will likely be able to participate in airdrops and send instant messages within the DeepOnion community. Considering all these features, there is no gainsaying that the upcoming mobile wallets will revolutionize cryptocurrency transactions.  
Future Enhancements and Community Support  
Crypto-investors will agree there is a huge disconnect between the developers of bitcoin and the users. This leaves a lot to speculations and chances. Conversely, DeepOnion is backed by a team of experts experienced with the blockchain technology who are always engaged with the community. Since the launch of the first round of airdrops, more innovative features have been promised and delivered with more to come. DeepOnion also has a huge community where users can interact and pass votes on a lot of issues regarding the future of DeepOnion. Obviously, DeepOnion is gradually building a global community!  
 
From the aforementioned points, it is quite clear that DeepOnion exhibits huge potentials which crypto-investors should take advantage of. This cryptocoin is still in the early stages and the signs reveals it will stand the test of time based on the loopholes existent with known cryptocurrencies which are now being plugged.