100 days of value challenge - Day 98: Podcast discussing Deegram and the meaning of existance
Day 98 - 100 days of value challenge!
As noted yesterday, I recently visited a podcast I personally enjoy listening to that brings up interesting subjects and philosophy while also putting some arguments on the edge for arguments sake.
I've liked the podcast medium for some time now, it's a great way to get to know people on a deeper level and show more of yourself than you can on other mediums.
I felt like the talk of the episode went well with some focus on @deegramofficial and a lot of existential talk about meaning and happiness (my cup of tea).
Video and audio is something I've been wanting to do for a while, but I often fear that it won't be good enough or that people won't like it so it holds me back. It's stupid though, because I'm the kind of person who always encourages people to try out their interests and have no fear.
There's a saying that "you teach to others what you can't teach yourself" which kind of applies here.
And yeah, that's something I need to work on, but this is at least a step in the right direction. So big thanks to the Skråblikk podcast with Vegard and Mads who welcomed me well, had great charisma and enabled me to be myself.
And to everyone in general, don't let your dreams be dreams! Just DO It. (if you don't get the reference, Google it 😂 the video is awesome)
Don't wait around, if you have something you want to try out then toughen up and get on with it.
♥️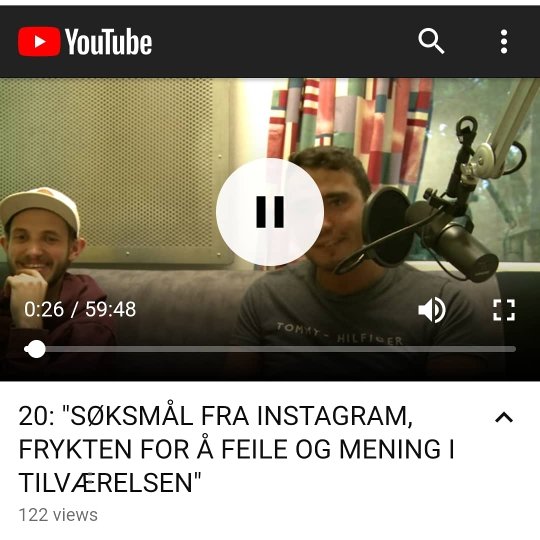 Posted using Deegram @deegramofficial https://www.deegram.com/