Day 42 - 100 days of value challenge!
Today's post is a series recommendation. To all of you who haven't watched any Black Mirror: you're in for a treat! And if you've seen some of them, I strongly suggest you to watch them all.
I'm a thinker. I like to think and ponder about potential scenarios and futures. This show is kind of that, with a dark view and a lot of focus on technology. Some of the episodes actually depict situations and systems being used today, while others are further in the future but still possible scenarios.
There are five seasons (the fifth just dropped) and all consist of stories that are (mostly) unrelated to each other. You can think of them as shorter movies (well some of them are actually at movie length).
If you want any specific suggestions I'll have to say season 2 episode 4: White Christmas, is fantastic. So is season 4 episode 4: Hang the DJ.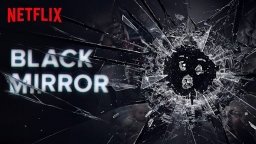 Posted using Deegram @deegramofficial https://www.deegram.com/