A bus driver was so proud to see this young black teen take the bus to school every day that he snapped a picture and shared it to his news feed where it instantly was circulated.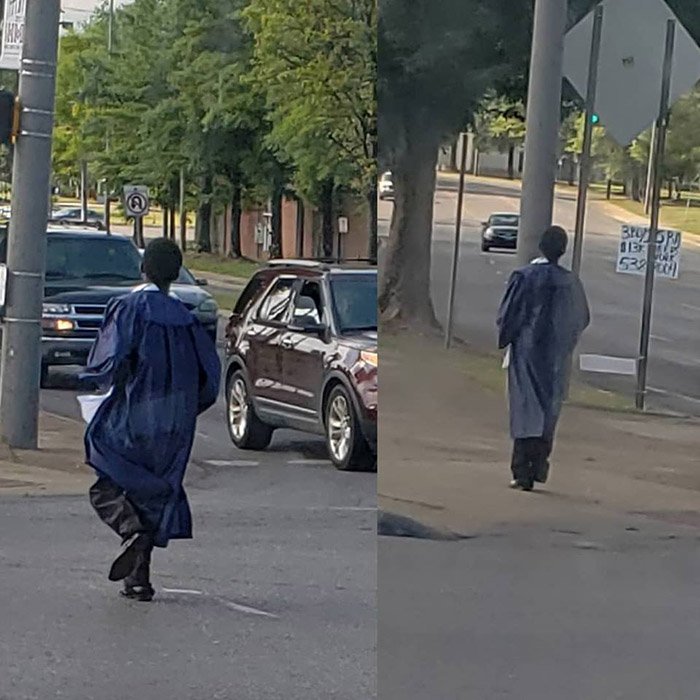 Credit: Dee Bee / Facebook
'"You tell me this ain't Determination he got on my bus to go to his Graduation no one was with him I pick him in Elyton projects drop him at the at the crossplex in 5 points sometimes it's all in what you want out of life he didn't have on the best but he was the best in my eyes I was so proud of this black young man."'
Corey Patrick, 19, has been starting off his day earlier than many to catch a bus to take him to Tarrant High School in Alabama. Considering how hard it must be for teens these days to dedicate themselves to reach high and take the success that has always been theirs; it makes me extremely happy that this young black man didn't let anything or anyone stop him from pursuing his dreams and casting spells across the faces of his family.
The young man took a bus to his own graduation, alone at that. It brings me great joy just to write about such an accomplishment and I know success will fall at his feet.
The picture that was shared reached a few celebrities including radio host Rickey Smiley who gifted the young man with a car for his dedication to succeed and desire to continue reaching for space.
The sky isn't the limit my friends... We aren't limited to anything so take what is yours!
https://www.sunnyskyz.com/good-news/2827/Teen-Who-Woke-Up-At-4-A-M-Every-Morning-To-Catch-A-Bus-To-School-Is-Gifted-A-New-Car