Now that I am getting old, Mummy decided that Daddy didn't need an office at all and cleared all of his useless computer stuff away do I would have more jumping room. A three year old needs room to jump and next week I am officially a... Something that is less toddler-ish sounding.
The lead in picture is of course my loved book collection and now there is space, the bookcase is laying down so I can reach all of them with ease. @organduo and @laputis may see their own additions there also.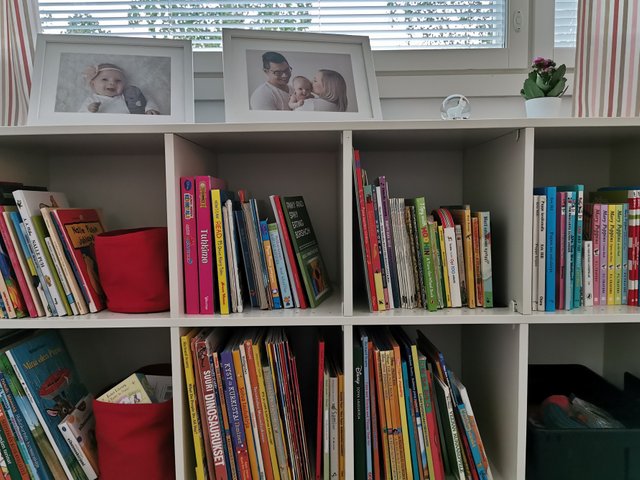 Mummy also ordered me a poster with song lyrics on it of Adele's, Make you feel my love,a song Daddy has sung to me a million times at night. The picture next to it is an old charcoal on paper one he did once upon a time. Mummy wants to get rid of it.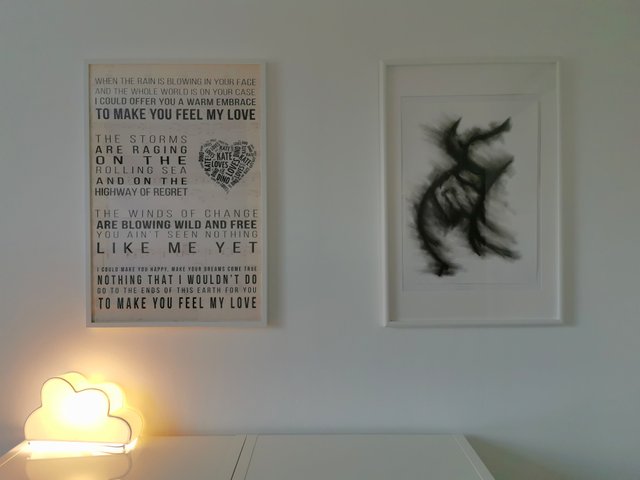 Now that I am older, I am also mature enough to take responsibility for another's life. One day I am going to have to look after my old parents and they are prepping me with this little flower. If the parents annoy me, I will kill it off as a warning to them.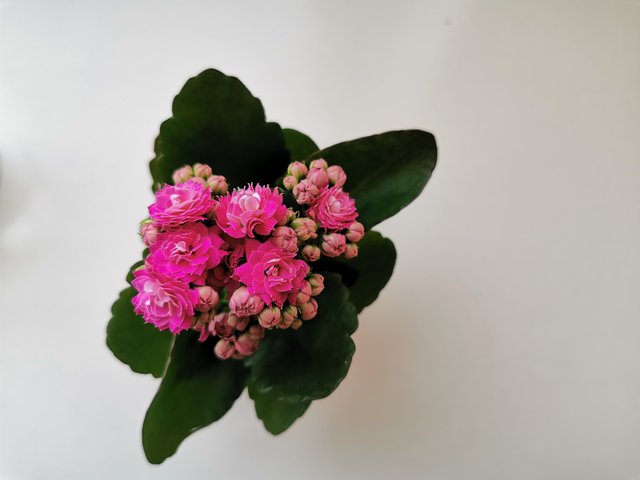 And of course, @smallsteps' room wouldn't be complete without small steps. This was made for Mummy's first Mother's day.my feet have grown since then... A little.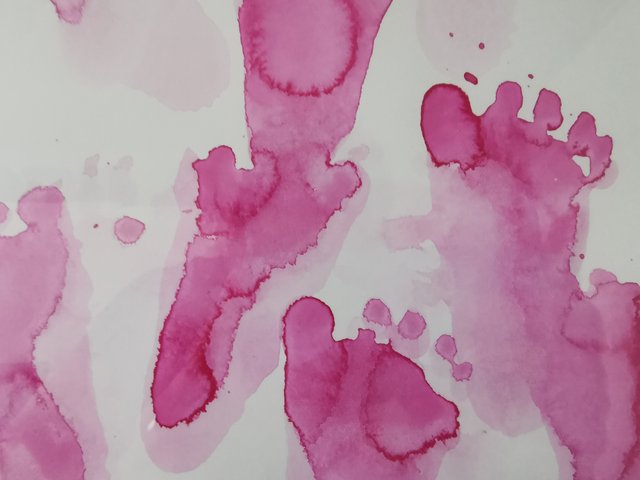 This is the complete room and the furniture we had or, it came from my Aunty - she even donated a large carpet. One cupboard however has a special story that I might tell one day, but not many people can say that their IKEA furniture was built by a whale. Thank you.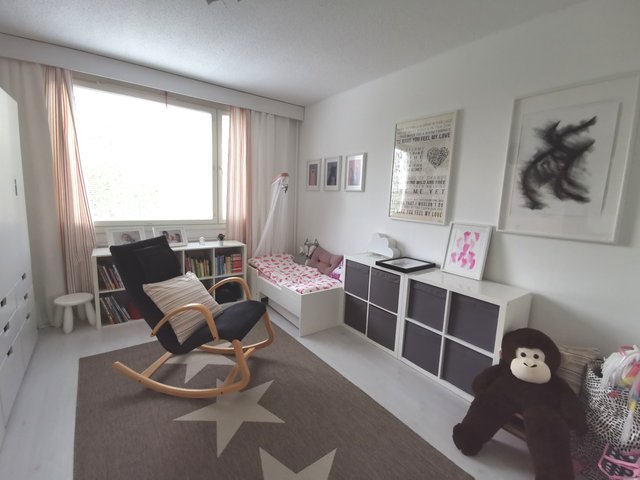 What I like about it is there are lots of little details that are made just for me by hand. There are soft toys Mummi knitted, photos, pictures and stitching done by Daddy and of course, Mummy who puts it and keeps it altogether
It is a luxurious room for a three year old I think, but it is hopefully going to mean I can spend more time doing as I please without the watchful eyes on me. I have already made it a place I can come and think without being disturbed.
Well, it is time for bed as I had my first day back at daycare today and I am bushed. Goodnight and remember to keep your room clean.
<3
Smallsteps