Success on something depends largely on making decision. Decision making may seem to be an easy and less important task in the path of success, but it is really a tough and one of the most important tasks to make the best decision on right time.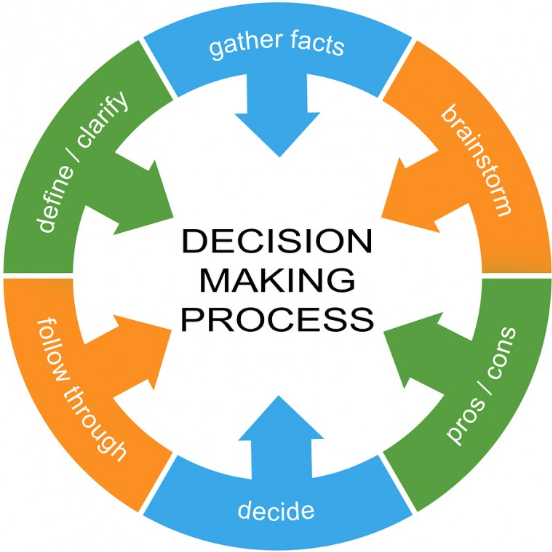 Source
From the lives of the great people, we can observe that they've become great not only by their wit and hard work but by making the correct decision on right time also. And those who made a wrong decision at any point of their lives, were destroyed. We're going to know the first and foremost conditions to fulfill while making a decision
Consonance can bring out a great decision:
One of the first task to make a decision on something is to see the scenario from multiple angles. People are able to see a single thing from different angles. But the number of angles is limited for a single person. If a single person can see a scene from five different angles, a five people will have a chance to see that from 15 different angles at least. So, when it comes to make the best decision, you should take opinions of others. Thus there'll be a great chance for the perfect one to come out.
Make stable decision-it'll turn into a perfect one:
The decision that is taken once, should not be changed. Two minded people never reaches the destination. When you take a decision, then go for it. Don't think what others say. Listen to your mind and do what you decided to do. Your decision may look like a bad one on the eve, but it may turn into gold if you stick on that. So, the decision made once mustn't be changed.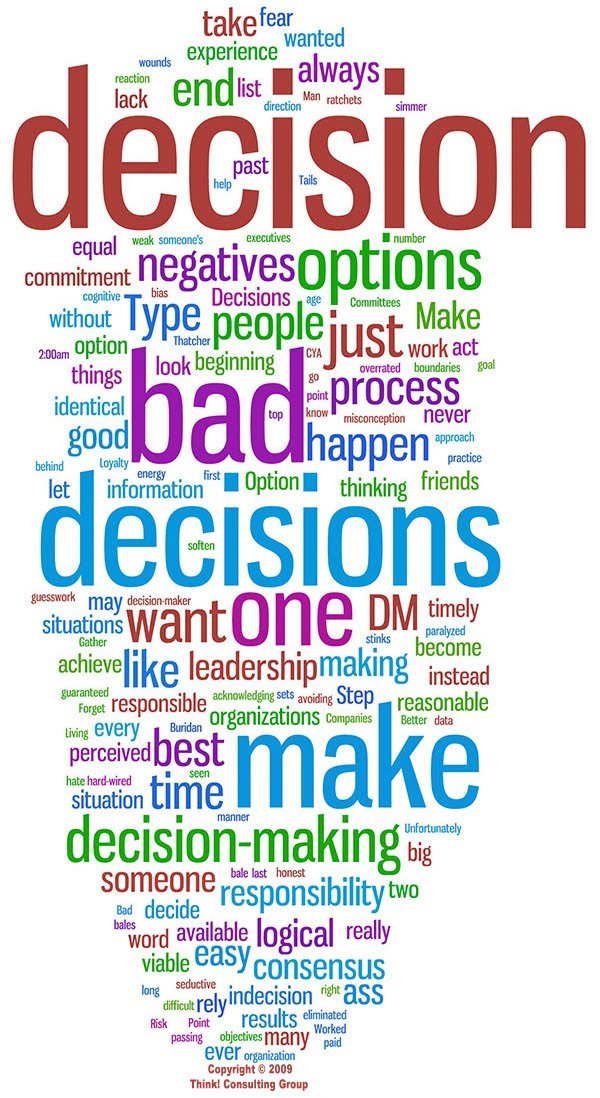 Source
Think deeply before you take decision:
As the decision taken once cannot be changed according to the best decision policy mentioned above, you need to select the best decision after thinking deeply about it. Keep in mind that you can't change it once the decision is taken. So, make just one selection from a lot of decisions. And of course that should be unchangeable.
Before taking any decisions, don't forget to keep these conditions on your mind. The best decisions are going to come out of these for sure!