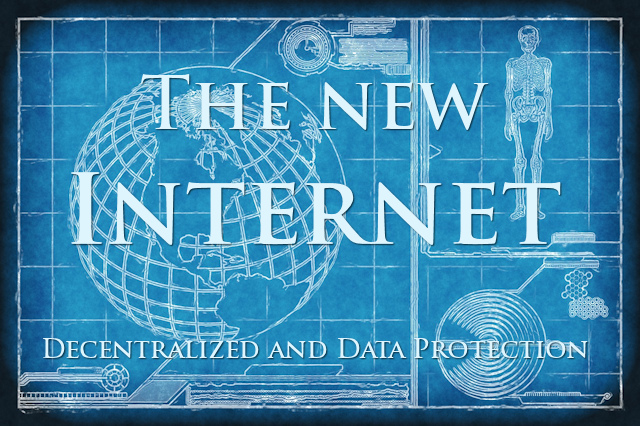 The Blockstack founders Muneeb Ali and Ryan Shea create a new internet about a blockchain, that will be free and decentralized. They say, the big four, called Facebook, Google, Apple and Amazon, are best known as the biggest data collectors all over the world. Many people do not like it, but use them nevertheless. Looking for alternatives is uncomfortable or have no clue what to do otherwise.
"We find it frustrating, how much a customer depends on these companies," says Ryan Shea. "They tear up all customer data and thus the chance of growth and profit." Shea wants to create with his co-founder Muneeb Ali therefore an alternative Internet in which everything should be better. The idea is: Users own their personal data - and app developers no longer need to worry about storing customer information.
The Blockstack platform is supposed to make that possible - and in order to develop it. The founders already collected $ 52 million in early December. In the ICO - a kind of unregulated crowdfunding - the company has spent 440 million tokens (shares). Renowned investors such as "Union Square Ventures", "AngelList CEO" Naval Ravikant, the "Winklevoss" twins, "Blockchain Capital" and "Lux ​​Capital" all participated. In total, there were more than 800 funders who each had to invest at least $ 3,000.
The user can delete his data when he wants. In concrete terms, the founders approach means that apps are decentralized, because user data is no longer stored centrally. Currently, for example, all emails of a customer are on Google and all chat messages and pictures from WhatsApp, Instagram and the Messenger on Facebook. But anyone who uses an app via Blockstack stores their data on their own laptop and copies encrypted in a cloud of their choice. "So the user has complete control over the data - and he can delete it whenever he wants," says Shea.
Worrying user experiences, such as that of Max Schrems, could thus be a thing of the past: the Austrian had asked in 2011 from Facebook all the data that the company had stored about him. He received 1,200 pages, some of which he deleted, and then litigation with the company.
The blockstack extension for the browser has only been available since May 2017, but the founders are already building their project since 2013. According to Shea, more than 14,000 developers are working on the open source platform and they have programmed applications such as a to-do list, an encrypted messenger, a crypto currency wallet or even a health app. Shea states that there should be thousands of apps, with new offers added daily.
Everyone talks about it - but it's not easy to understand what Blockchain is supposed to be. The potential of technology goes far beyond the financial sector. It needs more publicity and then it can become a revolution.
The goal is, to get one million users in two years. To ensure security, Blockstack services run on the Bitcoin blockchain. Users can use the apps for free, Blockstack does not charge a transaction fee. The startup wants to initially finance itself by selling self-acquired tokens from its ICO. "It's planned that over time we sell to investors and thus finance the development," says Shea. That's the focus right now. In the future, it would be conceivable to offer premium software or to take some fees for the use of some apps.
To this date, over 76,000 people already have registered at Blockstack. The goal of the startup is ambitious: In two years, it should be over one million. The number is also tied to a payout of investors: Only when the threshold is reached, another 20 million US dollars flow from the ICO into the Blockstack. "If we can not do that, we'll give back money to our investors," says Shea. "Though we believe, we will reach the goal soon."
Sources: