Decentraland the worst ICO ever
I was not really convinced about the potential of Decentraland, however I was willing to invest a little amount (much less than my usual average) in this ICO, due to the hype it had generated. So I did follow up on the exact start of the ICO because it was not based on a specific time, rather once an specific block.
I was inside the token sale page beforehand and once it officially started, at that moment, I sent my ETH to the contract address provided. What a surprise that it was returned (apparently the contract was out of gas). Tried again and failed. Strange... So I tried yet another time, this time with more gas, and it took almost 35 minutes before it failed again. Odd.
So I went on twitter to see what was going on just to notice that the sale was over and a lot of people complaining about it. It was clear to me know: the reason why all my attempts failed was not because of little gas (I put plenty) but because the hard cap was already reached and it was closed.
Decentraland token sale ended just seconds after it started. Everything was sold to a few whales who invested as much as 10,000 ETH - as you can see on the picture below. Plus it was clear that the smart contract was not done properly since it accepted contributions even from a day before the sale was "officially" opened. You can see that by exploring the contract address: https://etherscan.io/txs?a=0xA66d83716c7CFE425B44D0f7ef92dE263468fb3d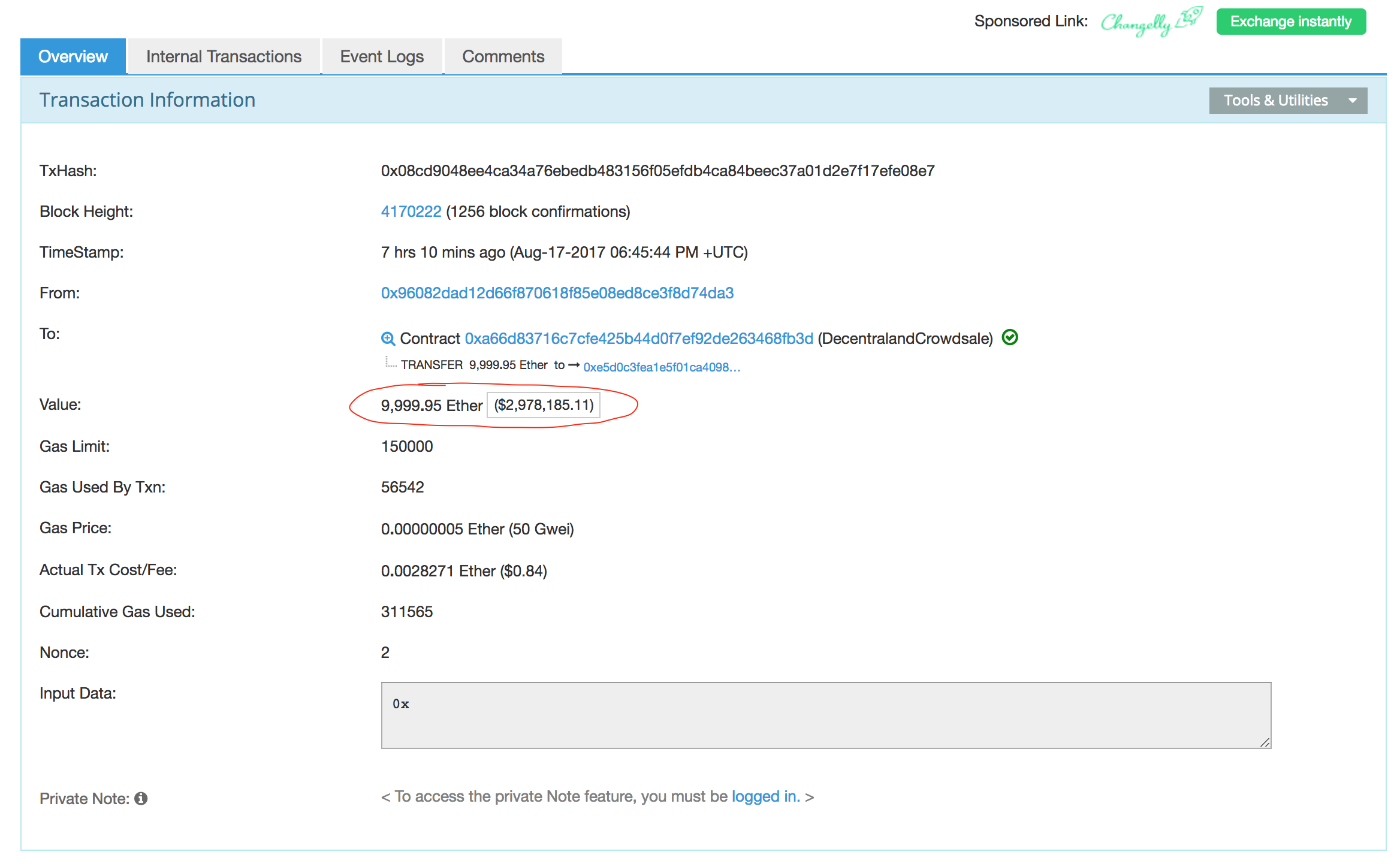 It is really unfortunate because a big reason for this kind of ICO is the support of the community who now feel betrayed.
People in social media are now calling this "Centraland", since the tokens are held by very few people. Perhaps some people will try to buy a "piece of land" once the tokens start trading.
I will certainly not: just forget about this project and move on.