Just 6 days left until the end of the Creator Contest
200 MANA for eligible scenes. 200k MANA for first prize!
---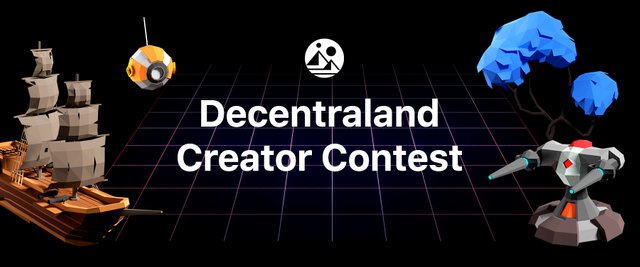 We're at the halfway point of the final event on the Decentraland calendar. Scenes are flying in thick and fast but you still have six days to earn more MANA and increase your chances of scoring one of the major prizes.
Even if you don't snag the big one—worth 200k MANA + LANDs (around $10k USD) —the top 45 places come with a decent chunk of change:
2nd place: 150k MANA + LANDs (approx. $7k USD)
3rd place: 100k MANA + LANDs (approx. $5k USD)
4th place: 50k MANA + LANDs (approx. $2k USD)
5th place: 25k MANA + LANDs (approx. $1.5k USD)
6-10th place: 10k MANA + LANDs (approx. $1k USD)
11-45th place: LAND (approx. $400 USD)
Improved judging process
---
Our five judges are in place and ready to be wowed by your creations at the stroke of midnight (EST) on the 15th of December. They'll be helped by a new process to ensure that nobody misses out on having their work assessed.
The community will have until the 23th of December to cast their votes, the 300 entries with the most likes will be passed onto the 4 judges. This ensures that every submission is given the consideration it deserves.
The floor is lava!
---
For a bit of inspiration, our very own Nico Earnshaw has created a scene for you to enjoy. A platformer game in which you need to jump over things to avoid falling into the lava. It's a good showcase of tools you can use to enhance usability, like arrows, bells and signs.
Check it out here.
Start building today
---
The clock's ticking! Make sure you don't miss out on one of the fantastic prizes (or even another 200 MANA) in the final creative push for 2019.