For that to be true, I have my work cut out for me.
I'm sure folk have wondered why I haven't been blogging lately.
Have I been experiencing burnout?
Did the lower value of crypto affect my mood?
Have I been frustrated with rewards distribution?
Have I had some issues with the apparent priorities of Steemit Inc?
YES
All of that slowed me down, but that's not really why I stopped posting on Steem. There are a number of factors that have influenced me. The biggest factor is me.
I've always considered myself to be introspective and self-aware. I suppose, I was just fooling myself for far too long and was self-aware about the wrong things. I wasn't introspective enough, and didn't practice enough self discipline, or compassion for others. Its hard to trace back each failing, but was more of a systemic failure that allowed the worst in me to grow while the best in me was neglected.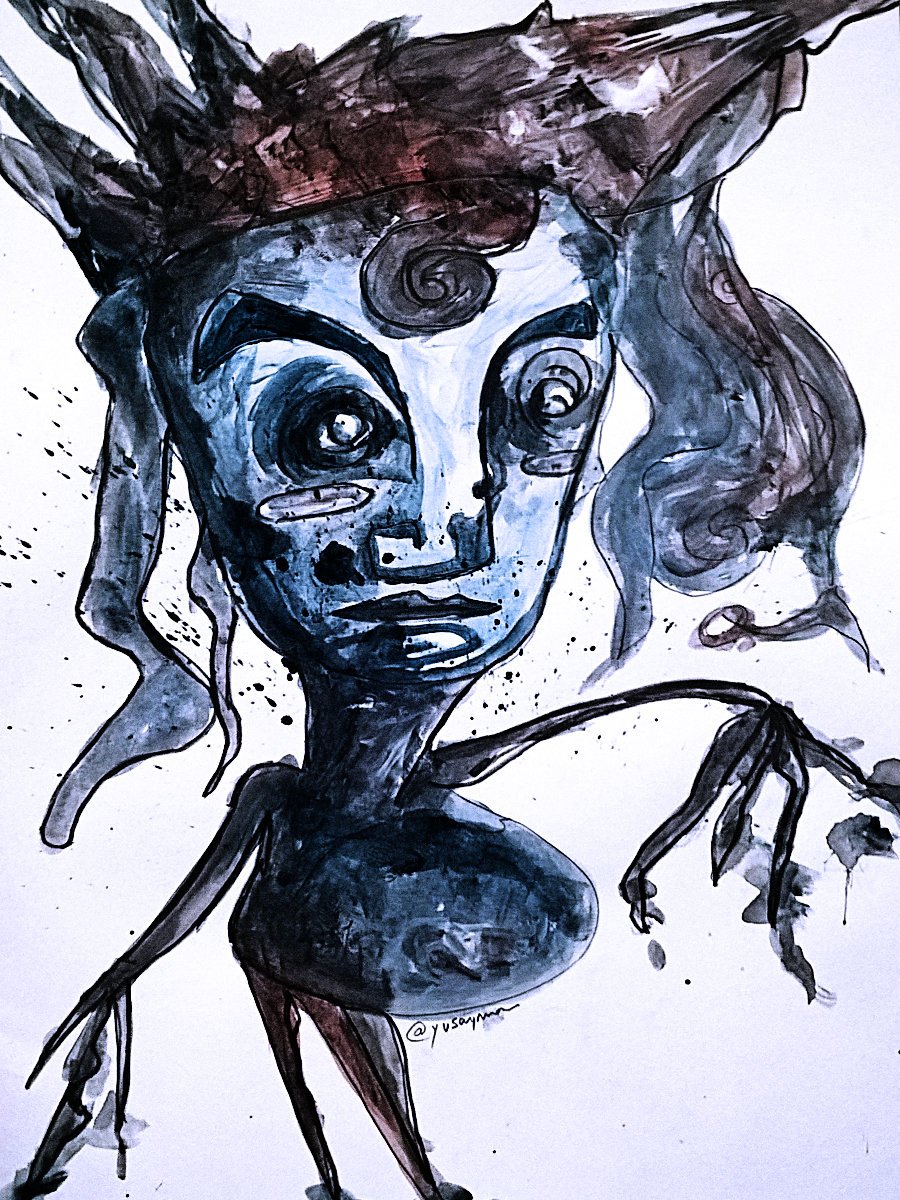 @yusaymon - "The Buffoon"
My Life Caught Up With Me.
I've been given the opportunity to see myself more deeply and critically than I had previously taken the effort to. I have always been highly self-critical and feel true pain when I've fallen short of my own standards, and cause pain in the lives of those around me. Then again, over a decade of drug and alcohol abuse have surely affected my judgment. That's not an excuse. It's the truth.
I've lived a selfish life. I've been a megalomaniacal egomaniac, self-centered, judgmental, self-righteous. I never learned how to connect with people since I was young, and I felt discarded by society. My response, instead of looking into ways I could relate to the world around me better, was to reject it and its values to the greatest extent possible. I lived off of the gross excess of American culture. I lived off of the kindness of others, who were working hard to live within society the best way they could figure out.
Leading into the holidays I took a long a deep look inside of myself, I didn't like what I saw, and I tried to kill myself. I'm glad I was unsuccessful. Not because I have this burning ache to live. I don't really think I deserve to live.
Successfully ending my own life would have been a final selfish act to cap it all off.
My family is amazing. My parents are two of the most kind, respectable, accomplished, loving people that I know. I can't blame any of my failings on them. My sister and her family are also great. They all love me, and always have.
What I can do, is stop being so selfish, and give the people who love me some care and attention.
I quit drinking after my failed suicide attempt. This has made me much less productive. Strange to say, but true.
Alcohol was an easy way to manage my emotions, ignore my inner voice, and regulate my sleep cycles.
In my ideal fantasy world I started drinking when I woke up, and wouldn't get drunk until it was time to go to sleep, and wouldn't affect my life in a negative way.
Of course that didn't work.
Quitting drinking also let me hear that inner voice a lot louder. The short version of all of that is to say that a big reason I stopped producing content on steemit all of the time is because I feel like shit about myself. I got into a position where I feel like people here were looking up to me. I'm not an admirable person. I'm smart in certain ways, I got lucky when I started to get some attention, and had enough time to write more and get a lot more attention. But this is a social network, and I suck at the social side. I'm not very good about commenting on other peoples content. Why should I keep producing and hoping that the community will reward me if I don't really engage the way I've encouraged people to in so many guides.
Ok, so I feel like a terrible person, and undeserving and blah blah blah. I could probably rant on forever about all of the ways I don't like myself, and how I suck at life.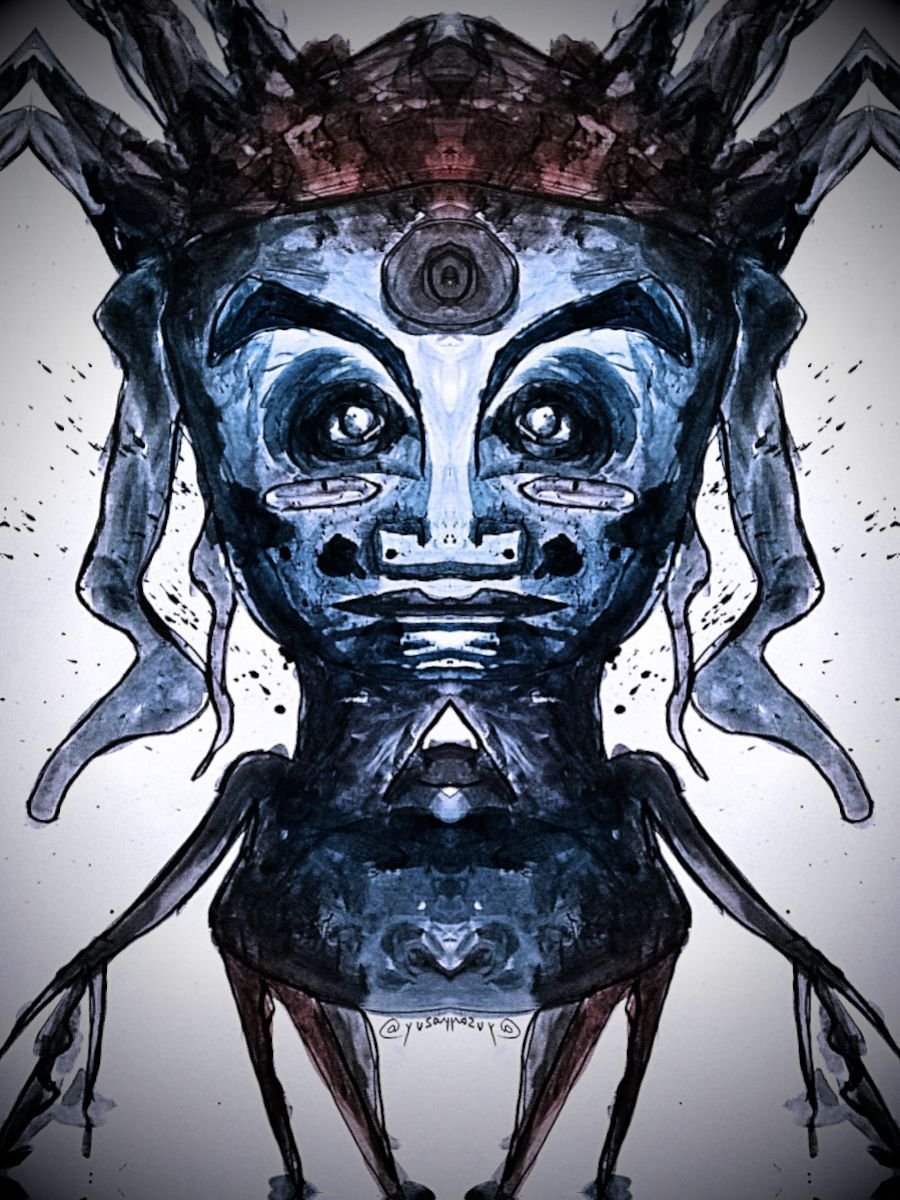 @yusaymon - "The Buffoon"
Looking ahead
Since I decided that ending my own life isn't an option I currently have two main functions.
Re-wire years of unhealthy mental conditioning and become a decent human being who cares about more than himself, beginning with my family, who has always offered me love and support.

Learn how to earn a living.
Due to volatile market conditions, I decided that going all in on steem probably wasn't the best idea for me in trying to earn a living. Over the past couple months I've been exploring other opportunities to earn online.
I've done a bit of click working, I'm working to sell my research services, and I'm doing a bit of freelance writing.
Its humbling, and an eye-opening experience to start from scratch at learning how to learn a living. I ate out of trash cans, lived off of the generosity of others, and participated in some communal settings for 10 years. Where I'm at right now its hard to see the beauty in that experience, because I'm all too aware of the shitty person I was becoming over time. Beyond that, my most recent work experience was 8 months of writing on steemit full time.
Steem has been a great investment of my time. I got a bunch of practice in writing research articles. I learned a bunch about what's happening in the online world these days, and up close exposure to these exciting developments in cryptocurrency, and I have a nice little chunk of SP in my account, and a few other small positions in the crypto marketplace, and opened me up to a few gigs.
Who knows, in a couple years I could be a multi-thousandaire, have gotten a handle on myself, and have my own place? :)
My goals are a lot simpler than they were when I was consuming those couple thousand hits of LSD, plus all the MDMA, and whatever I found laying on the ground.
I've fallen in love with learning and developing my mind. It feels satisfying to get paid to help people with writing \ research \ and editing. With some practice, experience, and a portfolio, I'll be earning 5 bucks an hour in no time :) which is my short\medium term goal.
After I get comfortable with the freelance stuff, I expect I'll be writing here on steem again. I do actually have a couple articles floating around in my head that I'd like to publish here sooner than later.... we'll see how long it takes for them to materialize. In the meantime, I'm still around.. keeping a quiet eye on things and scrolling through my feed, as able.
Thanks for reading, and Steem On.