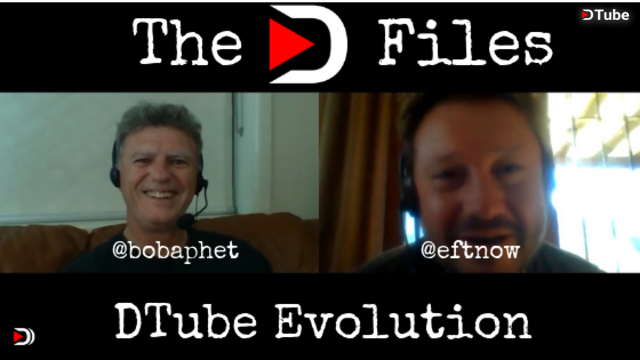 ---
We're back!
Welcome to the D Files, where today, we are exploring the evolution of ideas. Specifically, we are looking at the evolution of @dtube and it's role on the Steem Blockchain.
Recently (and in fact, for as long as I have been on the platform), there have been people moaning about types of content. For example, now, it seems that everyone is moaning about talking heads.
However, as we discuss today, "If you focus on shit, you get shit!". Evolution is a rapid process these days and we invite you to consider where this is all heading. As Blockchain technology becomes more user friendly and heads towards mass adoption, we are certain to see a wider variance of content creation.
This inclusiveness is incredibly important to the future, unless we are trying to create a new "elite" of literary snobs applauding each other in ever decreasing circles.
We also explore the positive function of creating what many people consider to be "shit content". Creating video content is a massive step for many and full of fear. Broadcasting yourself is one of the biggest fears in the world and overcoming this by just getting yourself out there is a huge step for many.
The potential for being rewarded for this could be just the incentive needed for many individuals on their personal development journey.
We also give a shout out to the @ddaily community (which used to be @dtubedaily) and how it was a key part of our development in the vlogging sphere - showing the importance of co-creating as a community (thanks to founders @myndnow, @slayerkm, @artakush, @kevinli, @maneki-neko and inspiring creators @buttcoins, @adventuroussoul, @art.visuals and many more.)
Focus on the reality you desire and it will be amazing!
The DFiles x
---
▶️ DTube
▶️ IPFS