"dclick" The Next Generation of Ads in Steemit
Recently @dclick came up with an idea to bring in outside capital to Steem through its new Ads mechenism.
Yes, it's about Ads in Steemit.
For those of you may be in the waiting already, here is a very rough and brief bullet points before the official English translation from @dclick :
Anyone(even outsiders) who wants to advertise in steemit network/platform will need to buy steem to make payment to DCLICK
In exchange to the payment, DCLICK pays out their SMT
SMT is consumed(temporarily) through a mean of "staking", just like powering up, in order to publish/submit advertisements
Post writers will need to authorize posting rights to DCLICK so the Ads can be attached to the bottom of each post after finishing their writing
Every time when there's click on the Ad a small portion of the staked SMT will return to its owner(Ad requester), just like powering down(so it's essentially free to make advertisements because purchased SMT will fully return in matter of clicks) + Post writers with Ads attached will also be rewarded in SMT through inflation or via upvotes from DCLICK
Unstaking period of staked SMT among the Ads requesters will vary depending on the efficiency of their posted Ads (The shorter the period the more efficient the Ads were exposed. The longer the period the longer the exposure of their Ads)
Earned SMTs can be sold/redeemed to steem via DCLICK or re-used as a mean of hosting their own Ads in the future
Inflation rate of the SMT will be controlled depending on steem holdings at DCLICK (+ other factors as well)
30% of the revenue generated will be shared to SP delegators proportionally
Repeat
If you are curious, follow @dclick and wait for its official announcement in English or click on the link below :
---
Sponsored ( Powered by dclick )
Hello Steemian. I would like to introduce the new Ads platform based on Steem blockchain, DCLICK...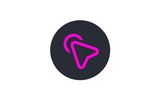 This posting was written via
dclick the new Ads platform based on Steem blockchain.
---
Here below are some screen captures of the platform :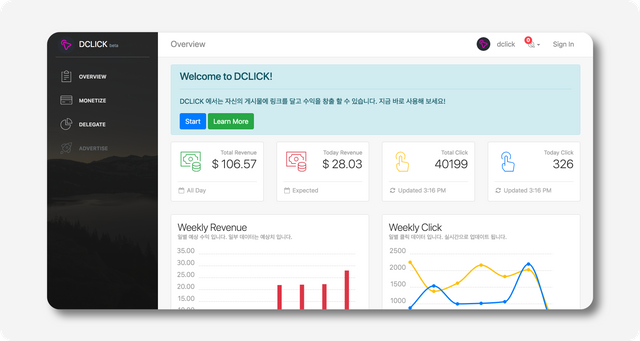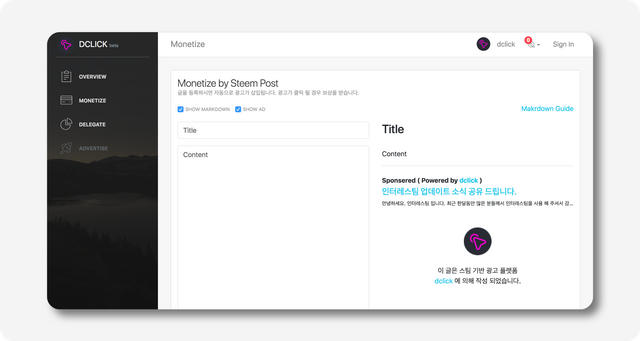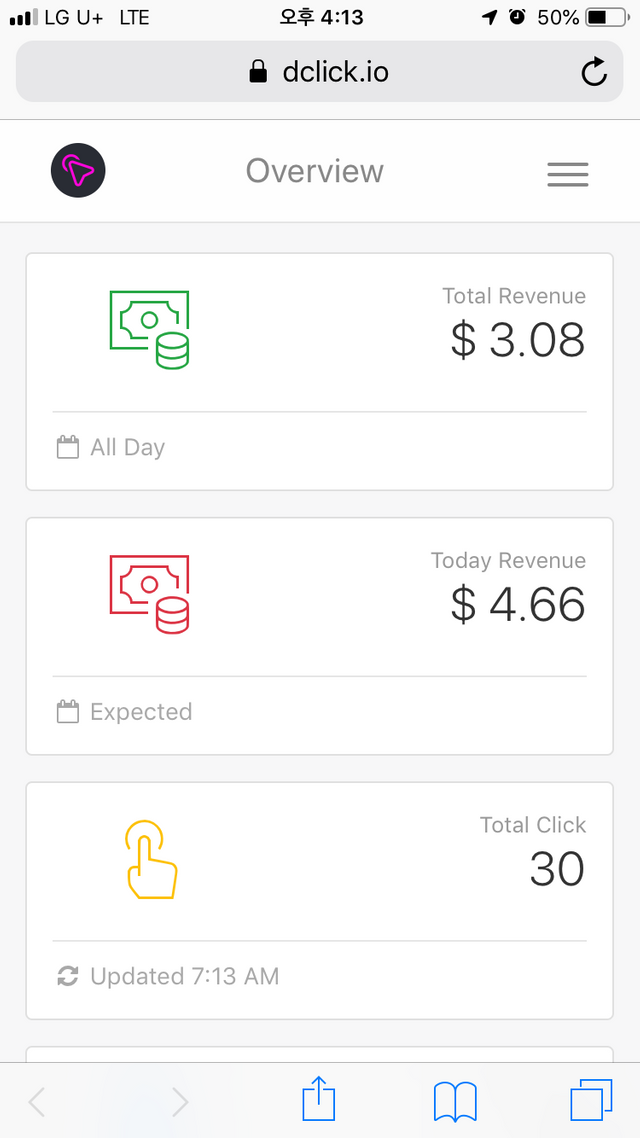 Overview 1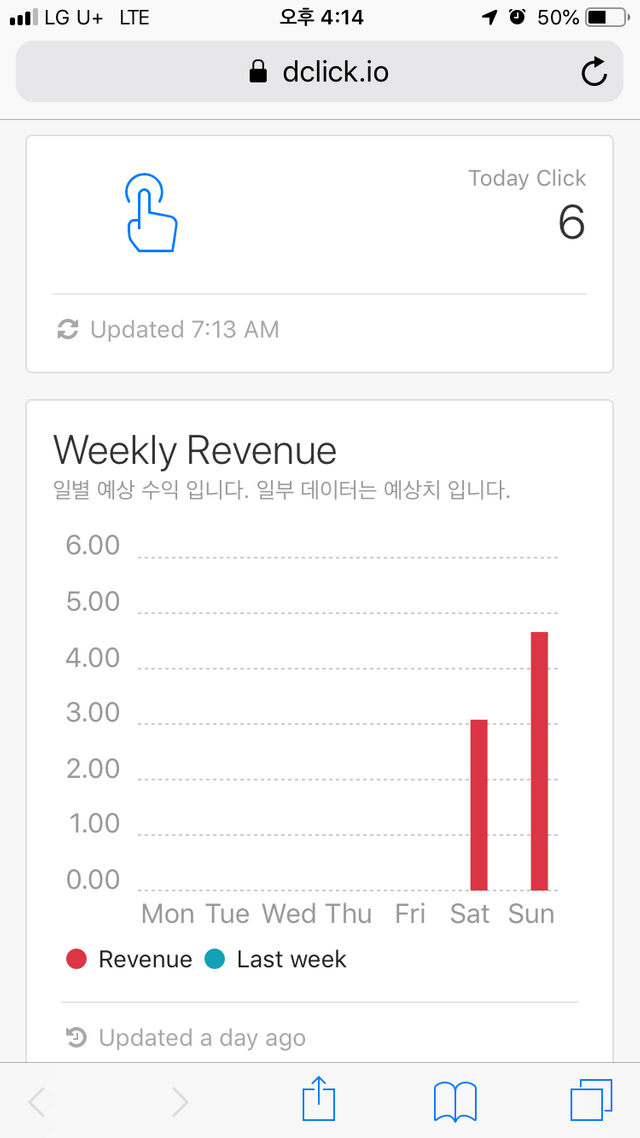 Overview 2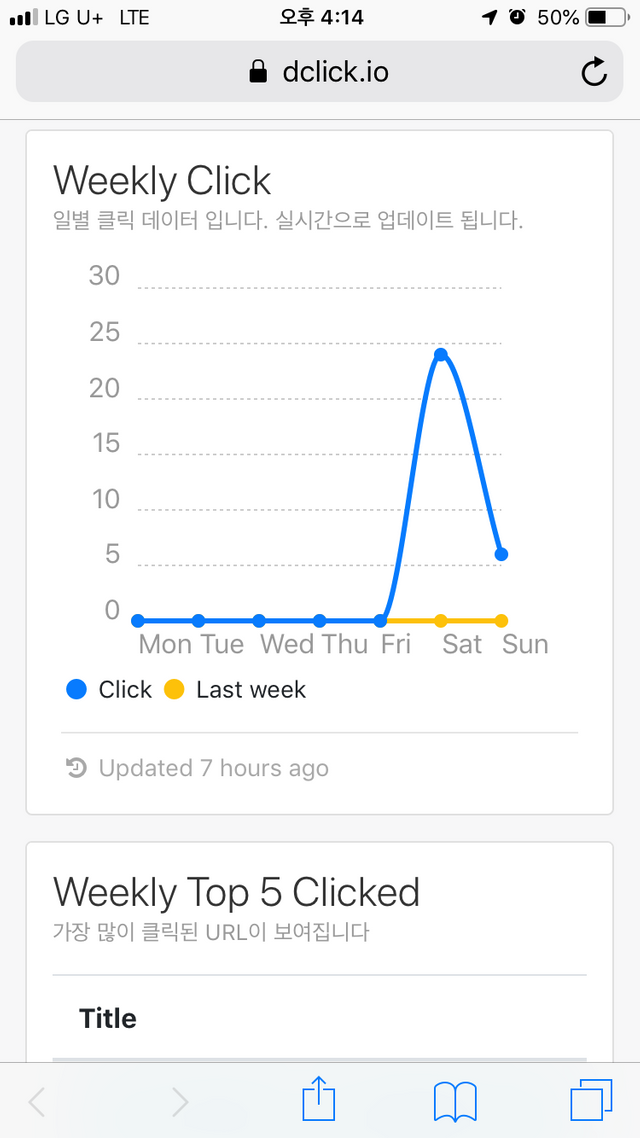 Overview 3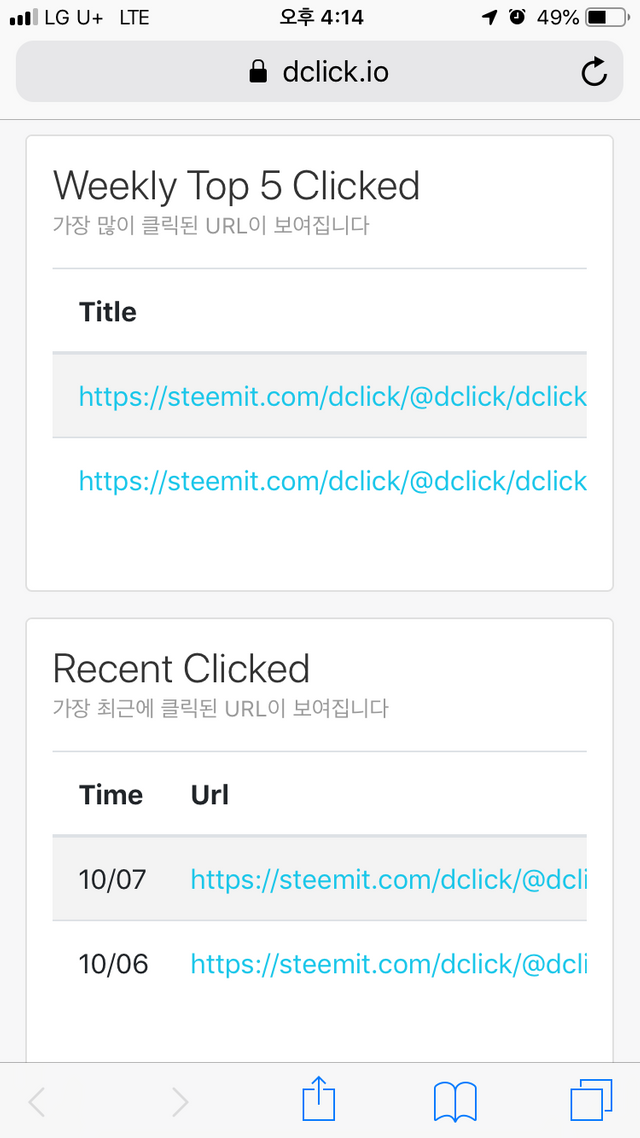 Overview 4