Introducing DCLICK: An Incentivized Ad platform by Proof of Click. - Steem based AdSense.
Hello, Steemians.
Let us introduce you a new Steem Blockchain based Ad Platform - DCLICK.
---

DCLICK is a project aimed to connect the Creators and Advertisers. The Creators can include an advertisement in their contents and receive the rewards based on content clicks. The Advertisers can promote their own content in DCLICK as well with almost no charge.
I'm sure most of you are aware of Google AdSense. The Prototype is similar to Google AdSense. You receive rewards from the clicks of links and views of clips from any blogs (Steemit or other platforms) or movies via DCLICK. However, the producers receive more rewards compared to AdSense and advertisers can promote with almost free of charge because of Token Economy.


---
How to use?
[Earn Profits]
Access to https://www.dclick.io and Sign In via SteemConnect.



You can select Overview Tab to check your current revenues.



Upload posts in Monetize Tab as usual. The posts are automatically registered in SteemIt. You can click SHOW AD checkbox to see which types of advertisements are adhered to the posts.



Congratulations! The advertisement is adhered to the bottom of your registered post. You receive rewards when people click it.



The rewards will be provided by DCLICK Tokens. Tokens are exchanged to votes until SMT opens.


[Rewards from Steem Power Lease]
Access to https://www.dclick.io and Sign In via SteemConnect.

Select Delegate Tab and enter Steem Power you want to lease and click Delegate button.

You have several benefits by leasing Steem Power to DCLICK.
You receive 30% of the profit from weekly based on leases.
You receive 30% of the DCLICK Tokens that are issued daily based on leases. Tokens are exchanged to votes until SMT opens.
Your most recent posts will be advertised for free.
[How to Advertise]
Advertising options will be available soon but these are the steps.
Register the content you wish to advertise and set an advertisement goal.
Pay required expenses through STEEM or FIAT Money. FIAT Money will be automatically exchanged to STEEM internally.
The advertisement registered in the post will be exposed until it reaches the goal.
Once the advertisement reaches the goal, you receive payback of advertisement fees.


---
Why use DCLICK?
1. It connects STEEM and real world.
You receive rewards from clicks from any users - both Steemians and Non Steemians. Also, you can earn rewards by exposing advertisements in any posts not limited to SteemIt.
2. You can receive rewards after 7 days.
The advertisers can receive continuous rewards after 7 days unless the advertiser ends advertisements.
3. You can proceed advertisements with almost free of charge.
You can deposit tokens in the platform during advertisements and receive them after they are completed.
How does it work?
It's similar to Steemit's economy. When producers make clicks, token are issued and given to the producers. Advertisers prepay advertisement expenses by Steem to proceed with advertisements. You receive tokens as payback of advertisement expenses at regular intervals just like Steem Powerdowns. The payments' ratio and waiting time is based on the proportion of issued tokens from clicks.
Alpha Test
We've proceeded 2 weeks of Alpha Test and paid $2.2k as revenues and leased 180k Steem Power during this period. We've received numerous positive feedbacks and several Steemians introduced about us voluntarily. So, we've decided to proceed with Beta Version of our Official Launch based on these inspirational feedbacks.
DCLICK needs support from fellow Steemians
Any feedback is important to us. Please contact us to channel below if you have any inquiries.
---
It is not easy to make significant revenues from content production as some people may think. Even though it's a high quality content, it is difficult to be valued before being noticed. Also, it is difficult to be leading to revenues even though people view the posts.
[The Content Value has to be evaluated properly]
DCLICK has begun with the purposes above. We'll challenge ourselves to reach the goal, so please stay with us. Lastly, we highly appreciate witness @clayop who've trusted our potentials and invested in Steem Power. We hope all Content Creators to gain revenues in Steemit.
Thanks for Reading.
---
Sponsored ( Powered by dclick )
Hello, Steemians. Let us introduce you a new Steem Blockchain based Ad Platform - DCLICK....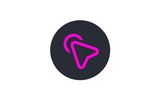 This posting was written via
dclick the Ads platform based on Steem Blockchain.