The Forbidden Mountain peak
Activity link (picture reference)
https://steemit.com/art/@xpilar/the-image-is-made-of-own-imagination-and-thoughts-competition-29
This is a legendary place
Legend here
if you are not peerless masters
Near entrants will all die violently
it is famous
Because of the two peerless masters
Dueled here
Both of them are the NO.1 masters of the East and the West
The East's No. 1 Master is "Undefeated East"
The first master in the west is "Ximen blowing snow"
The East is undefeated and is good at swordsmanship
Everyone see the picture
Whether the mountains above are flush
it was flattened by sword of "Undefeated East"
Ximen Blizzard is good at hidden weapon
Anything can be used as a hidden weapon
See picture
Where the water on the ground is silting up
it is made by "Ximen Blowing Snow"
So this place
Is the legendary top of the Forbidden Mountain peak
The decisive battleground between the East and the West
PS: Thanks to the pictures provided by @xpilar!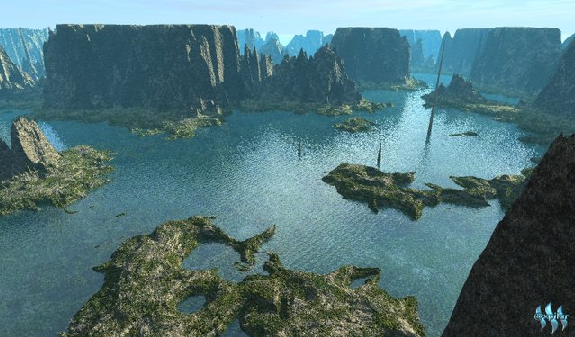 东西双雄决战之紫禁之巅
Activity link (picture reference)
https://steemit.com/art/@xpilar/the-image-is-made-of-own-imagination-and-thoughts-competition-29
这是一处传说中的地方
传说这里
修为未达武学大宗师之境
近入者皆会暴体而亡
之所以出名
是因为东西方的两大绝世高手
在这里进行了决斗
他们两人各自是东方和西方的第一高手
东方第一高手为"东方不败"
西方第一高手为"西门吹雪"
东方不败擅长剑法
大家看图
上面的山脉是否是齐平的
那就是被"东方不败"给一剑削平的
西门吹雪擅长暗器
任何东西都可做为其暗器
看图
地上的积水所淤积之处
就是"西门吹雪"所打出来的坑洞
所以这个地方
就是传说中的紫禁之巅
东西方的第一高手之决战之地
PS: Thanks to the pictures provided by @xpilar!