CommentCoin on Steem Engine
About this month,
A new coin is on the Steem Engine.
He is called CommentCoin, code CC.
Designed to promote communication between netizens,
It is a very special way of operation.
Official location https://steempeak.com/@commentcoin
Token name CC
Market https://steem-engine.com/?p=market&t=CC
When your Steem Engine wallet has M CCs,
In the post you posted, the tag #cc is used.
Then,
The top N people who commented on the article,
Will be rewarded P CC.
Detailed M/N/P figures, see official @commentcoin
These coins are all based on the STEEM blockchain.
On top of the Steem Engine, there are quite a few.
Https://steem-engine.com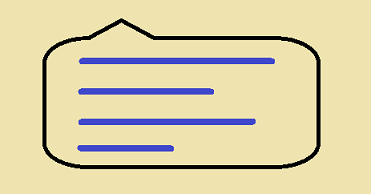 Steem Engine 上的 CommentCoin
大概这个月,
Steem Engine 上出了一款新币,
他叫做 CommentCoin, 代号 CC.
旨在促进网友之间的交流,
是个蛮特别的营运方式.
官方位置 https://steempeak.com/@commentcoin
代币名称 CC
市场 https://steem-engine.com/?p=market&t=CC
当你的Steem Engine钱包拥有 M 枚 CC,
你在发布的文章里, 使用了标签 #cc,
那么,
在文章中所留言的最前面的 N人,
会被奖励 P 枚 CC。
详细的M/N/P之数字, 详见官方 @commentcoin
这些币都是基于STEEM区块链在运行的,
在Steem Engine 的上面, 有蛮多种的.
https://steem-engine.com